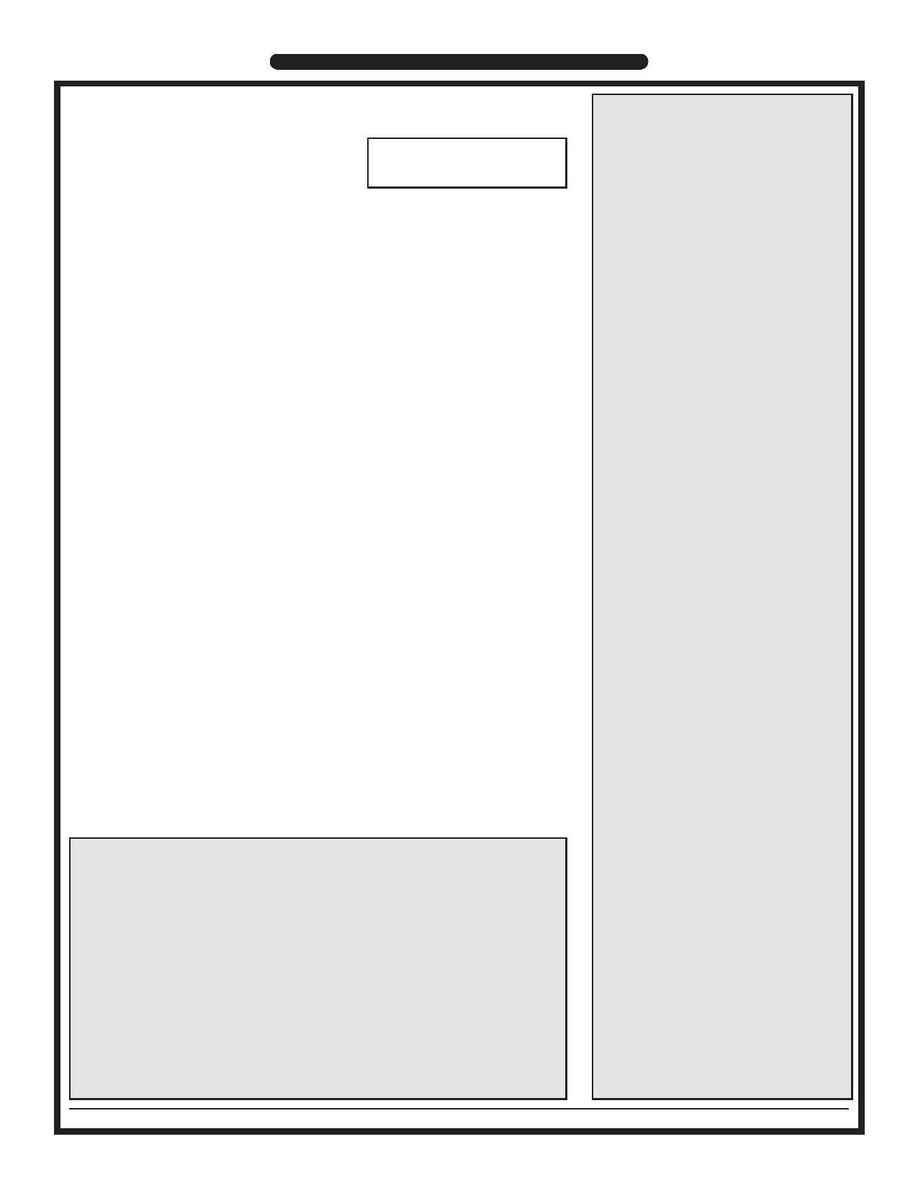 Mohawk Valley Menu Guide

4468 State Hwy 30N · Amsterdam, NY 12010 · 518-842-7399 · www.michaelsitaliangrille.com

PASTA SPECIALTIES

Baked Penne

Tube pasta baked with mozzarella,

ricotta, and romano cheese . . . . . . . . . . $8.99

Seafood Trio

Lobster, shrimp, and crab sauteed with

fresh spinach, garlic, and butter; served

over angel hair pasta with grilled

vegetables . . . . . . . . . . . . . . . . . . . . . . . . . . . . . . . . . . . . . . . . . $20.99

Chicken Michael

Boneless chicken sauteed in garlic

sauce with broccoli, chopped tomatoes,

and mushrooms over linguine . . . $13.99

Cajun Shrimp

Florentine

Grilled shrimp lightly spiced over angel

hair pasta; with garlic, spinach, and

olive oil . . . . . . . . . . . . . . . . . . . . . . . . . . . . . . . . . . . . . . . . . . . . . . . $14.99

Shrimp Ala Vodka

Sauteed with roasted red peppers and

chopped tomatoes in a vodka cream

sauce; tossed with penne . . . . . . . . . . . . $15.99

Vodka Penne & Sausage

With roasted red peppers and chopped tomatoes

sauteed in a vodka cream sauce . . . . . . . . . . . . . . . . . . . $11.99

With grilled chicken: Add $2.99

Bleu Angel

Angel hair pasta tossed with olive oil,

toasted walnuts, and sprinkled with

Gorgonzola bleu cheese, black olives,

and grilled vegetables . . . . . . . . . . . . . . . . . . $13.99

Eggplant Ravioli

With sauteed spinach marinara and

fresh grilled vegetables . . . . . . . . . . . . . . . . $13.99

Grilled Chicken &

Greens

Fresh spinach sauteed in lemon and

butter with chopped tomatoes; served

with linguine . . . . . . . . . . . . . . . . . . . . . . . . . . . . . . . . . . . . . $12.99

Ravioli

Blend of six dif ferent cheeses filled into

egg pasta . . . . . . . . . . . . . . . . . . . . . . . . . . . . . . . . . . . . . . . . . . . . . $9.99

Linguine & Clams

Clam meat, littleneck clams, chopped

tomatoes, and fresh herbs simmered

with garlic, olive oil, and butter $13.99

Capellini Carbonara

With prosciutto, fresh mushrooms, and

sweet peas in a cream sauce . . . $11.99

ITALIAN CLASSICS

Veal Milanese

Lightly herb breaded; pan cooked with

lemon, butter, spinach, and grilled

vegetables . . . . . . . . . . . . . . . . . . . . . . . . . . . . . . . . . . . . . . . . . . $15.99

Veal Parmesan

Lightly breaded and pan cooked in olive

oil and topped with mozzarella and

marinara sauce . . . . . . . . . . . . . . . . . . . . . $13.99

Chicken Parmesan

Lightly breaded and pan cooked in olive

oil and topped with mozzarella and

marinara sauce . . . . . . . . . . . . . . . . . . . . . . . . . . . . . . . $12.99

Eggplant Impastata

Breaded eggplant layered with ricotta

and mozzarella . . . . . . . . . . . . . . . . . . . . . . . . . . . . . . . . $12.99

Chicken Melanzana

Breaded chicken breast topped with

eggplant, fresh mozzarella, and roasted

red peppers . . . . . . . . . . . . . . . . . . . . . . . . . . . . . . . . . . . . . . . $13.99

Lemon Haddock

Baked in a lemon sherry sauce with

grilled asparagus . . . . . . . . . . . . . . . . . . . . . . . . . . . . $14.99

Michael's Crabcake

With lemon dill cream sauce and grilled

asparagus . . . . . . . . . . . . . . . . . . . . . . . . . . . . . . . . . . . . . . . . . . . . . . $9.99

Add one more for $4.99

Chicken Monarco

Boneless chicken breast lightly breaded

and served with artichoke hearts in a

lemon cream sauce . . . . . . . . . . . . . . . . . . . . . . . . $12.99

All Italian Classics entrees include your choice

of: Sweet Potato Rice, Garlic Whipped Potatoes,

French Fries, or Pasta with Marinara Sauce

FROM THE GRILL

Grilled Salmon

Served over fresh spinach; sauteed

with olive oil and gralic . . . . . . $14.99

Bleu Cheese Filet

Grilled filet mignon sprinkled with

bleu cheese crumbles; served with

grilled asparagus and portabella

mushrooms in a garlic demi-glaze

. . . . . . . . . . . . . . . . . . . . . . . . . . . . . . . . . . . . . . . . . . . . . . . . . . . . . $21.99

Peppercorn Steak

Grilled NY sirloin lightly encrusted

with crushed peppercorns, comes

with portabella mushrooms sauteed

in garlic butter with onion rings

. . . . . . . . . . . . . . . . . . . . . . . . . . . . . . . . . . . . . . . . . . . . . . . . . . . . . $18.99

Grilled Grouper Filet

Over fresh spinach, sauteed in

olive oil and garlic . . . . . . . . . . . . . . . $14.99

Chicken Christine

Grilled boneless breast served with

fresh vegetables in a citrus butter

. . . . . . . . . . . . . . . . . . . . . . . . . . . . . . . . . . . . . . . . . . . . . . . . . . . . . $12.99

All Grill entrees include your choice of: Sweet

Potato Rice, Garlic Whipped Potatoes, French

Fries, or Pasta with Marinara Sauce

PASTA

Served with marinara sauce

Your choice of Angel Hair, Penne,

Linguine . . . . . . . . . . . . . . . . . . . . . . . . . . . . . . . . . . . $6.99

Available Toppings

Meatballs, Grilled Chicken, Roasted Red

Peppers, Homemade Italian Sausage,

Sauteed Fresh Mushrooms . . . . . . . . $2.99/each

BRICK OVEN PIZZA

Since 1920, the Russo family has been

renowned as having the best pizza in town.

Michael is going back to that old-fashion style

(when life was so simple) with our brick oven

pizza. It is in our customer's best interest that

Michael carry on this family tradition for your

enjoyment that was established almost a

century ago. Probably before you were born!

6 Cut Personal

10" Round $5.95 · Toppings $1.25/each

8 Cut Medium

16" Round $8.95 · Toppings $1.75/each

12 Cut Large

17" Square $9.95 · Toppings $1.75/each

Toppings

Fresh Mushrooms · Homemade Sausage

Fresh Spinach · Eggplant · Sliced Meatball

Fresh Broccoli · Roasted Red Peppers

Anchovies · Artichoke Hearts · Onions

Tomato · Pepperoni · Black Olives

Extra Cheese · Roasted Garlic

SPECIALTY PIZZA

Pizza Margherita

Fresh mozzarella, tomato, and basil (white) . . . . . . . . . . . . . . . . . . . . . $12.99

Will Hee's Chicken Parmesan

Strips of breaded chicken (red) . . . . . . . . . . . . . . . . . . . . . . . . . . . . . . . . . . . . . . . . . . . . $12.99

Pat Sea's Seafood

Shrimp and crab (white) . . . . . . . . . . . . . . . . . . . . . . . . . . . . . . . . . . . . . . . . . . . . . . . . . . . . . . . . . $17.99

Ron's Rustica

Homemade sweet sausage & roasted red peppers (red) . . . . . . . . . $12.49

Ya Ya Sister's Garden Party

Basil, broccoli, spinach, and roasted garlic (white) . . . . . . . $12.99

Somethin `Bout Mary Pizza

Eggplant Parmesan (red) . . . . . . . . . . . . . . . . . . . . . . . . . . . . . . . . . . . . . . . . . . . . . . . . . . . . . . . . $12.49

Michael's Pine Island Pizza

Pineapple, ham, and mozzarella cheese (white) . . . . . . . . . . . . . . $12.99

BAMBINO MENU

Children 10 & Under

Bambino Salad

With pizza and entrees only . . . . . . . . . . . . . . . . . . . . . . . . . . . . . . . . . . . . . . . . . . . . . . . . . . . . $1.99

Spaghetti and a Meatball

Served with marinara sauce . . . . . . . . . . . . . . . . . . . . . . . . . . . . . . . . . . . . . . . . . . . . . . . . . . . $4.99

Macaroni & Cheese Squares

With French fries . . . . . . . . . . . . . . . . . . . . . . . . . . . . . . . . . . . . . . . . . . . . . . . . . . . . . . . . . . . . . . . . . . . . . . . . . $5.99

Cheese Ravioli

Served with marinara sauce . . . . . . . . . . . . . . . . . . . . . . . . . . . . . . . . . . . . . . . . . . . . . . . . . . . $5.99

Crispy Chicken Tenders

With French fries . . . . . . . . . . . . . . . . . . . . . . . . . . . . . . . . . . . . . . . . . . . . . . . . . . . . . . . . . . . . . . . . . . . . . . . . . $5.99

Grilled Cheese

With French fries . . . . . . . . . . . . . . . . . . . . . . . . . . . . . . . . . . . . . . . . . . . . . . . . . . . . . . . . . . . . . . . . . . . . . . . . . . . $4.99

KIDS ~ YOU BE THE CHEF

Create Your Own Pizza

Our classic 8 inch pizza baked in our brick oven; topped with

our housemade tomato sauce . . . . . . . . . . . . . . . . . . . . . . . . . . . . . . . . . . . . . . . . . . . . . . . . . $5.95

Choose Any Three Toppings

Pepperoni · Mushrooms · Black Olives · Extra Cheese

Diced Tomatoes · Breaded Chicken

HOMEMADE DOLCI

Desserts

Tiramisu

Lady fingers dipped in liquor laced espresso, layered in

Kahlua sweetened mascarpone . . . . . . . . . . . . . . . . . . . . . . . . . . . . . . . . . . . . . . . . . . . . $4.99

Creme Brulee

Creamy custard made with fresh vanilla bean and

carmelized sugar . . . . . . . . . . . . . . . . . . . . . . . . . . . . . . . . . . . . . . . . . . . . . . . . . . . . . . . . . . . . . . . . . . . . . . $4.99

Mike's Cheesecake

Rich and creamy vanilla cheesecake with a warm caramel

topping . . . . . . . . . . . . . . . . . . . . . . . . . . . . . . . . . . . . . . . . . . . . . . . . . . . . . . . . . . . . . . . . . . . . . . . . . . . . . . . . . . . . . . . . . . $4.99

Fried Vanilla Ice Cream

Large ice cream ball in graham crust; flash fried and

topped with chocolate syrup and whipped cream . . . . . . . . . . $4.99

Warm Fudge Brownie with

Vanilla Ice Cream

With whipped ice cream and a cherry . . . . . . . . . . . . . . . . . . . . . . . . . . . . . $4.99

Strawberry Shortcake with

Vanilla Ice Cream

Warm biscuit topped with strawberries and whipped cream . . . . . . . $4.99

BAMBINI DESSERT

Vanilla Ice Cream

with chocolate syrup and whipped cream . . . . . . . . . . . . . . . . . . . . . . . . . . . . . . . . . . . . . . . . . . . $1.99