Beautynet Elevate Media Kit Page 6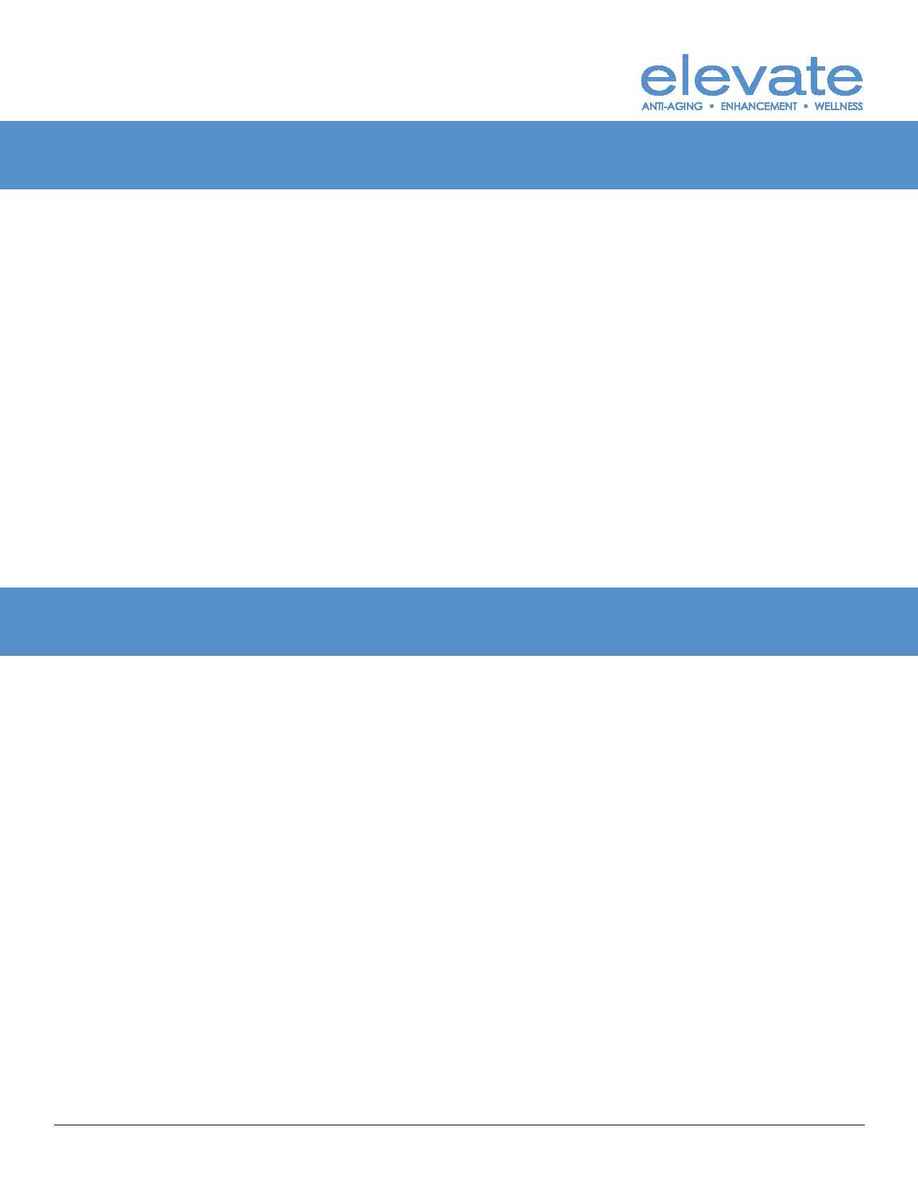 Book your space at 416-869-3131 and speak with either Marlee Ross, Ext. 118, or Jade Bateman Ext. 121
Elevate Media Inc. | 365 Bloor Street East #1902 Toronto ON Canada M4W 3L4 | T 416-869-3131 | F 416-869-3008 | W www.elevatemagazine.com
* Elevate Magazine publishes an Annual Cosmetic Enhancement Guide which includes a
comprehensive listing of cosmetic enhancement clinics across Canada.
Special Rates for the Guide are circulated yearly.
*Dates are subject to change
Total Circulation: 35,000+, Audited by Verified Audit Circulation
Ontario: 29,000+
Salons/Spas/Fitness Clubs/Clinics: 7,500+ (Distributed Nationally)
Newsstands: 1,500
Subscribers: 1,400+

How We Target Your Client
To target beauty-conscious women who pay a premium to improve their appearance, Elevate has
set up a unique distribution method allowing our advertisers to get in front of a controlled high-end
target audience.
Salons/Spas/Fitness Clubs: Controlled via 5,000+ specially targeted high-end beauty related
locations in Ontario and other parts of Canada. Each location receives a "reception area" copy
and/or 25 to 50 free copies to give to their clients.

Medical and Skin-Care Clinics: Over 2,500 clinics across Canada receive Elevate Magazine.
Cosmetic surgery, cosmetic dermatology, cosmetic dentistry, laser eye surgery, and skin-care
clinics all receive a "reception area" copy and/or distribute 25 to 100 copies to their clients each issue.