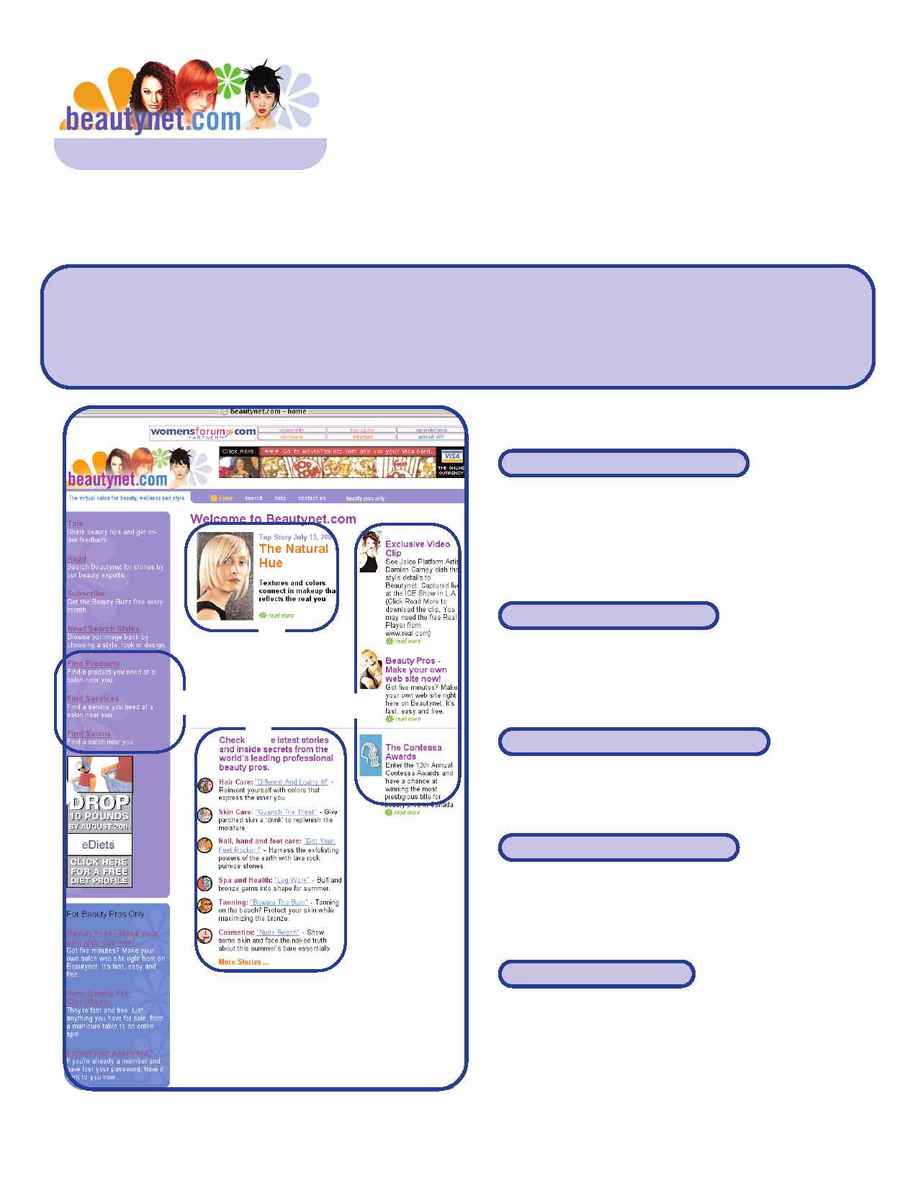 Your Online Beauty Source
365 Bloor St. E. Suite 1902
T. 416-869-3131
F. 416-869-3008
Where you want your salon network listed.
1) Feature Home Page Story
We'll include a feature story on your
products and style trends on the home page
of Beautynet.com. This story automatically
appears on the pages of salons that sign up
and indicate they carry your products.
2) Home Page Billboards
Include a custom message that's flexible:
have it link to your site, or let us provide
you with a custom page that can also collect
email addresses.
3) Links to Your Salon Network
Beautynet.com visitors use these links
throughout the site to find your salon
network by name, product or service.
4) Your Story in our Library
We'll keep your story on our searchable
library so salons and consumer viewers
can find and read about your products.
Billboard ad rates (2)
Billboards are sold in 1 week time frames
for only $250.00
> The Beautynet.com home page receives over 23,000 hits a week.
> Put your salon network on the internet right now, and expose your product
sales to thousands of consumers buyers already visiting Beautynet.com and
Womensforum.com.