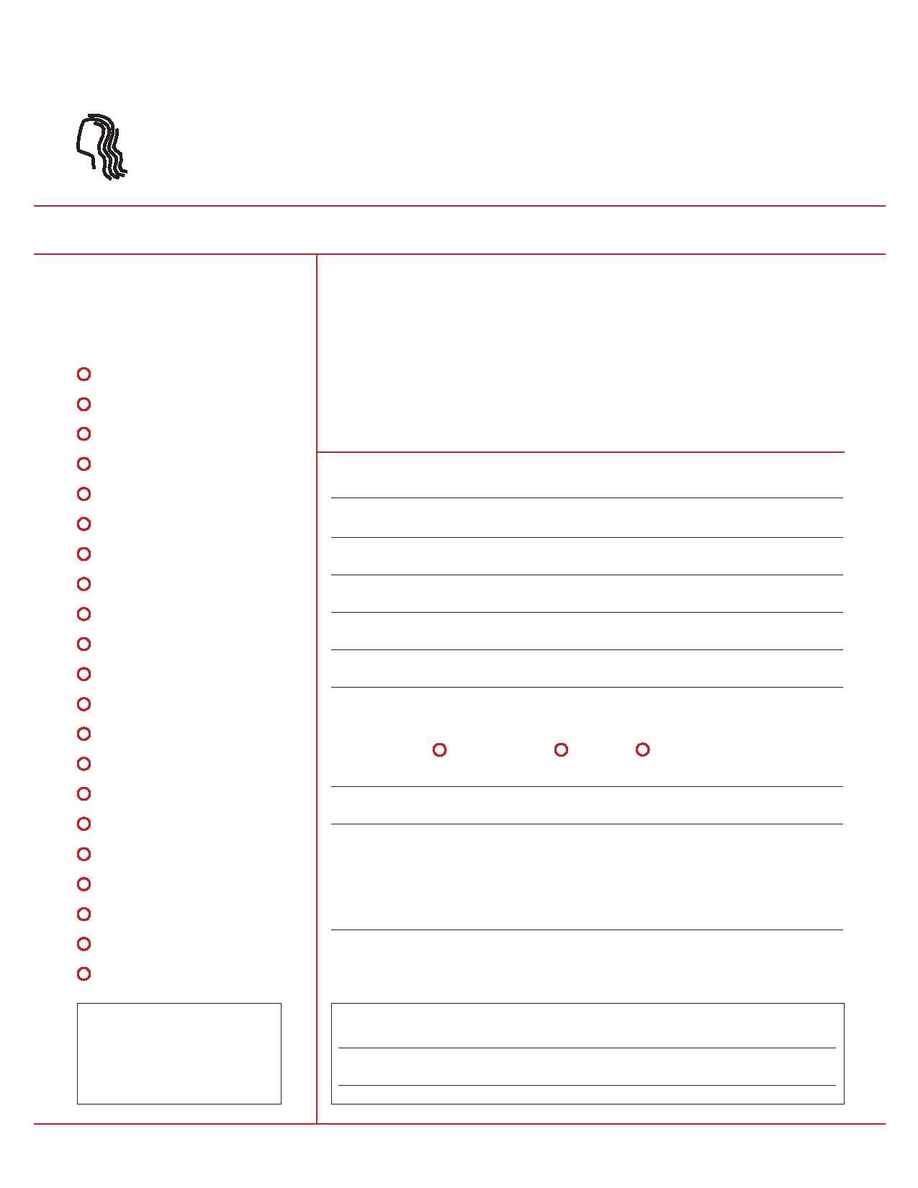 Fill out and submit your complete entry form and accompanying slides by mail or courier to: The 16th Annual Canadian
Hairstylist of the Year Awards, c/o Salon Communications, 365 Bloor Street East, Suite 1902, Toronto, Ontario, M4W 3L4.
Multicultural Hairstylist
Student/Apprentice Hairstylist
British Columbia Hairstylist
DECLARATION:
I hereby declare I have read, understood and complied with the rules and regulations.
$85 per category
$60 Student Fee
(including GST) for the
Student/Apprentice category
Enclose payment with each entry.
Make cheque or money order payable to:
The Canadian Hairstylist of the Year Awards.
Credit card (VISA, American Express only) payments must
include card number, expiry date and name on card.
Do not mail cash! Cash payments should be made
in person at the Salon Communications Inc. office.
Please check only one.
Duplicate this form for additional entries.
IMPORTANT:
The 16th Annual
Contessa entry deadline is
Tuesday, August 17, 2004.
Entries must arrive at Salon
Communications by 5:00p.m.
DID SOMEONE REFER YOU TO THE CONTESSAS? LET US KNOW!
CANADIAN HAIRSTYLIST OF THE YEAR AWARDS