International Biotechnology Trust (IBT) 22 aug 2001 Page 1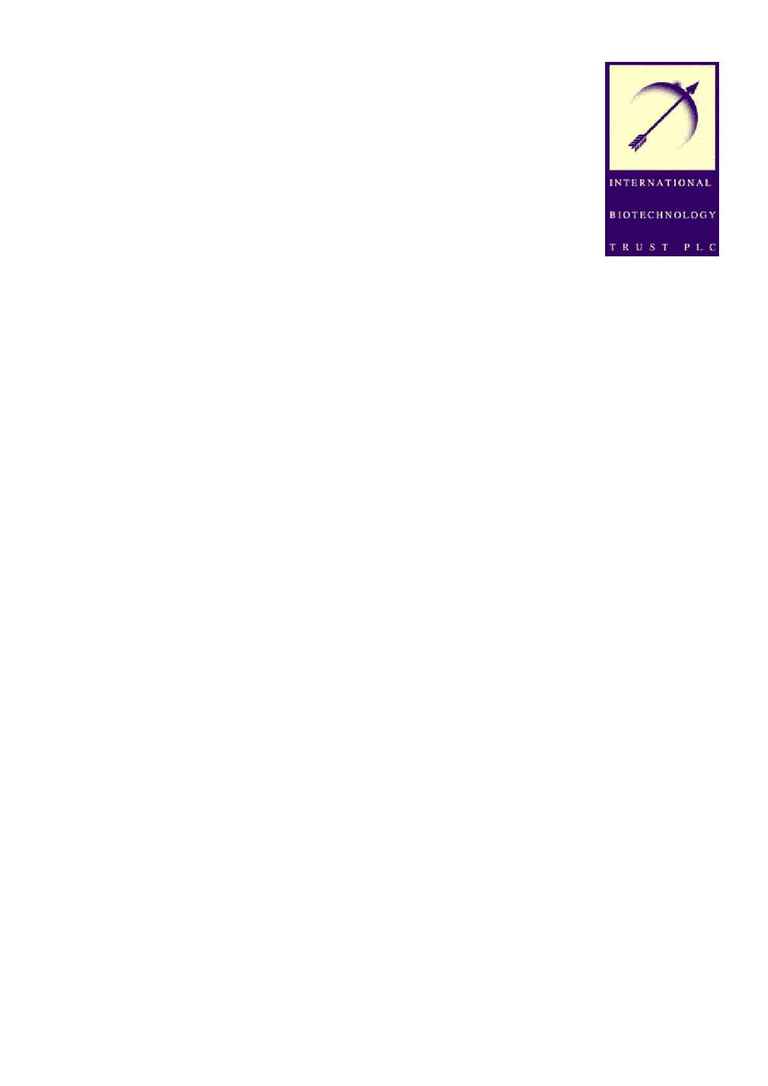 International Biotechnology Trust Invests in Discovery Therapeutics
22 August 2001, London, UK: International Biotechnology Trust plc, (LSE: IBT), the
biotechnology investment trust advised by Schroder Ventures Life Sciences (SVLS),
announced today that it has invested $5 million in Discovery Therapeutics Inc. (DTI) as part
of the company's $45 million Series D fund raising. IBT invested alongside a syndicate of
investors including Schroder Ventures International Life Sciences Fund II, which invested $5
Discovery Therapeutics, headquartered in Richmond, Virginia, is a private, clinical-stage
biopharmaceutical company focused on developing and commercialising in-licensed products
for a variety of clinical indications. The company currently has five products in clinical
development that target Parkinson's, renal and cardiac diseases. DTI's expertise is in the
discovery and development of small-molecule drug candidates that act selectively on enzymes
or subtypes of receptors that regulate important physiological processes. The company's
most advanced product is an innovative treatment for Parkinson's disease integrated with a
unique transdermal patch delivery system that will enter Phase III clinical trials this year.
Discovery Therapeutics has a number of established corporate relationships, including out-
licensing partnerships with Schwarz Pharma AG, King Pharmaceuticals and Fujisawa
Healthcare for its Parkinson's and two adenosine-based cardiovascular products. More
recently, the company also has entered into an in-licensing partnership with Bayer AG to
develop and market a novel therapy for kidney inflammation.