Sticky Fingers jobapplication Page 1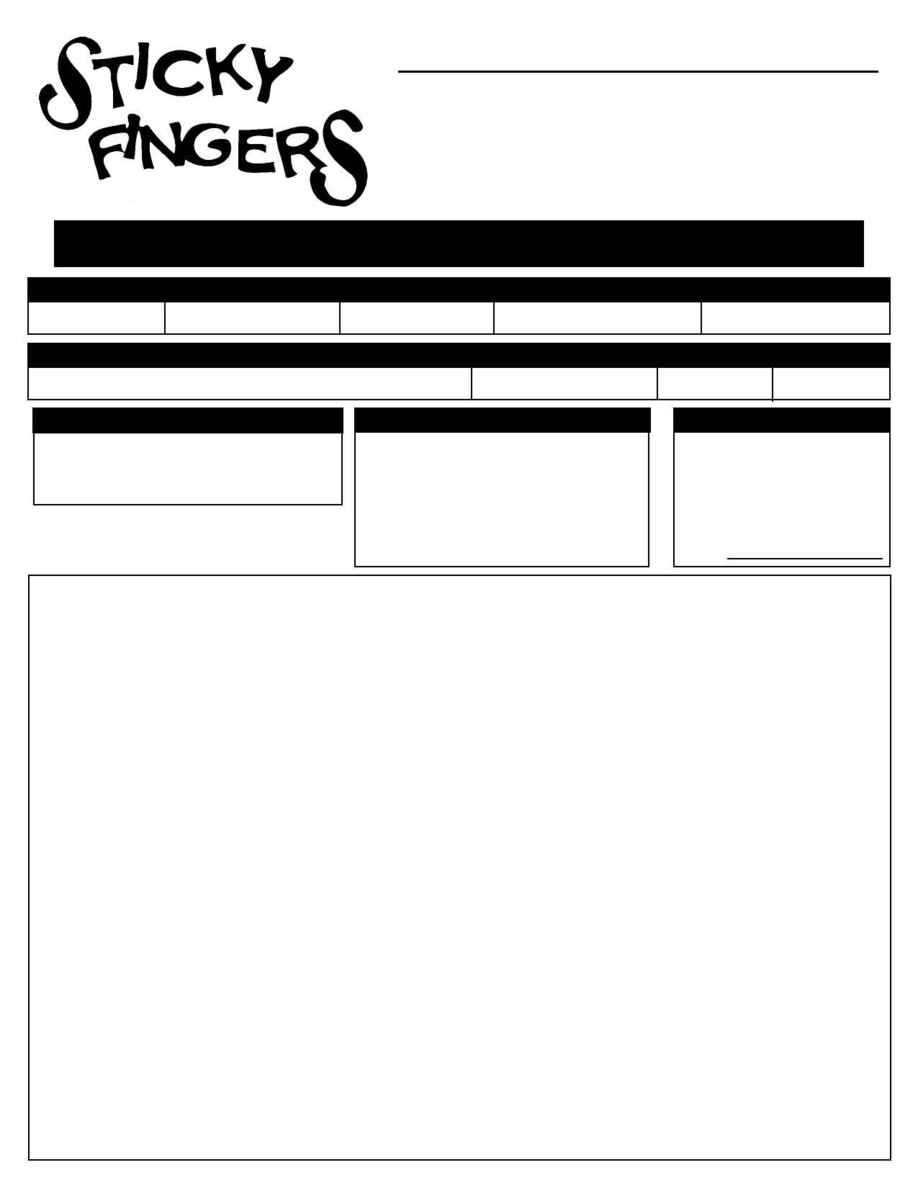 Last Name
First Name
Middle
Phone Number
Social Security No.
Street Address
City
State
Zip Code
Position Applied For
Availability to Work
Referral Source
Application for Employment
Date _______________________________________
The entire application form must be completed as well
as the attached Arbitration Agreement prior to being
considered for hire.
Applicants are considered for all positions without regard to race, color, religion, sex, national
origin, age, marital status or veteran status, or presence of a non-job related medical condition.
u Server
u Runner
u Cook
u Caterer
u Hostess
u Dishwasher
u Full Time
(25+ hours/week)
u Part Time
(Less than 25
hours/week)
u Advertisement
u Walk-in
u Relative

(name below)
u Friend
(name below)
u Temporary
u Anytime
u Day
u Night
If hired and under 18, can you furnish a work permit?
Have you ever been employed at Sticky Fingers before?
If yes, give date ____________ location _______________________________
Have you ever been convicted of a felony or misdemeanor?
(conviction will not necessarily disqualify applicant from employment)
If yes, please explain _________________________________________________________________
_________________________________________________________________________________
When are you available to work? Please list any other obligations that will limit your availability. (School, other job, etc.)
_________________________________________________________________________________
What career/job/school plans do you have in the future? _____________________________________
_________________________________________________________________________________
What do you know about Sticky Fingers? _________________________________________________
_________________________________________________________________________________
What is the best job you ever had? Why? _________________________________________________
_________________________________________________________________________________
What is your favorite restaurant? Why? __________________________________________________
_________________________________________________________________________________
Please use the remaining space to write anything about yourself that you think might help you get hired or
make us laugh. _____________________________________________________________________
_________________________________________________________________________________