HomeDecorPlus.com Order Form specialpricing Page 1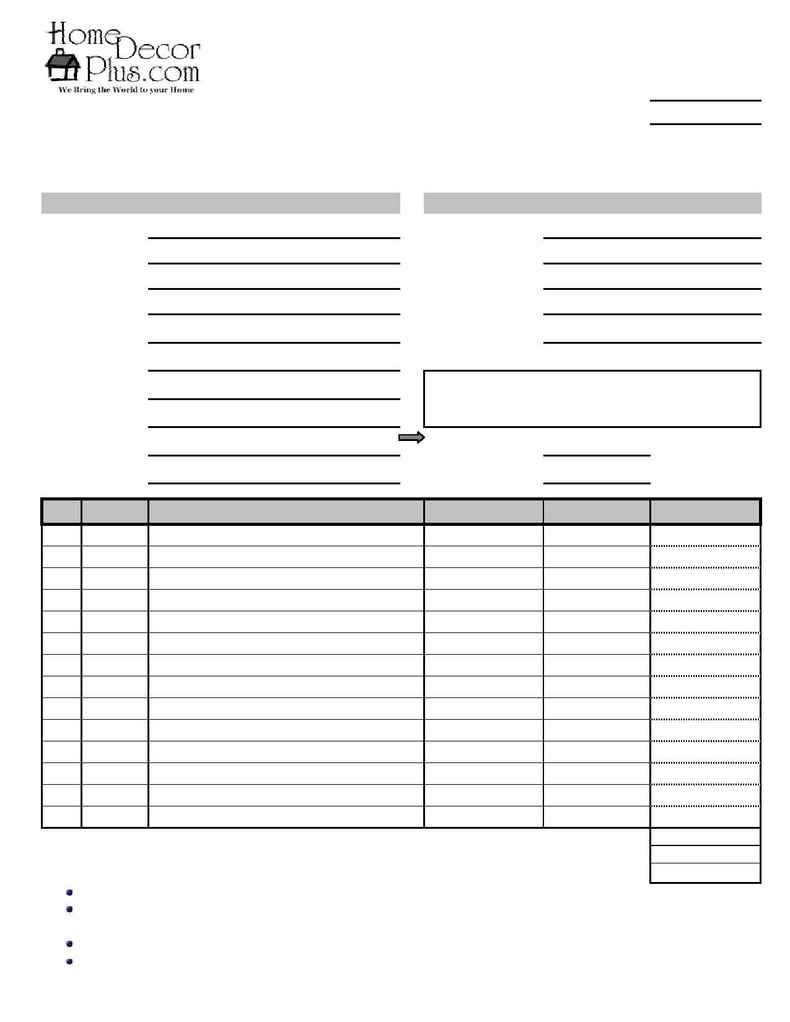 DATE:
P. O. #
Tel: 949.448.9201 Fax: 949.305.2535
Toll Free: 1-866-408-2497
Bill To:
Ship To:
QTY
ITEM #
COLOR
UNIT PRICE
AMOUNT
TOTAL MERCHANDISE
-
$
Custom Purchases shipping & packaging will be at cost, and will be determined at time of shipment.
We accept Visa, Mastercard, American Express and Discover/Novus. Cashier's Checks or Money Orders by mail
only. All orders are subject to verification.
A copy of your reseller's certificate/ I.D. number must be on file before orders can be fulfilled.
If you have questions, please email us at customersupport@homedecorplus.com.
Usually a 3 digit
number located at the
back of your card
signature or pan strip.
DESCRIPTION
WE ARE GRATEFUL FOR YOUR BUSINESS!