HomeDecorPlus.com Order Form Retailb Page 1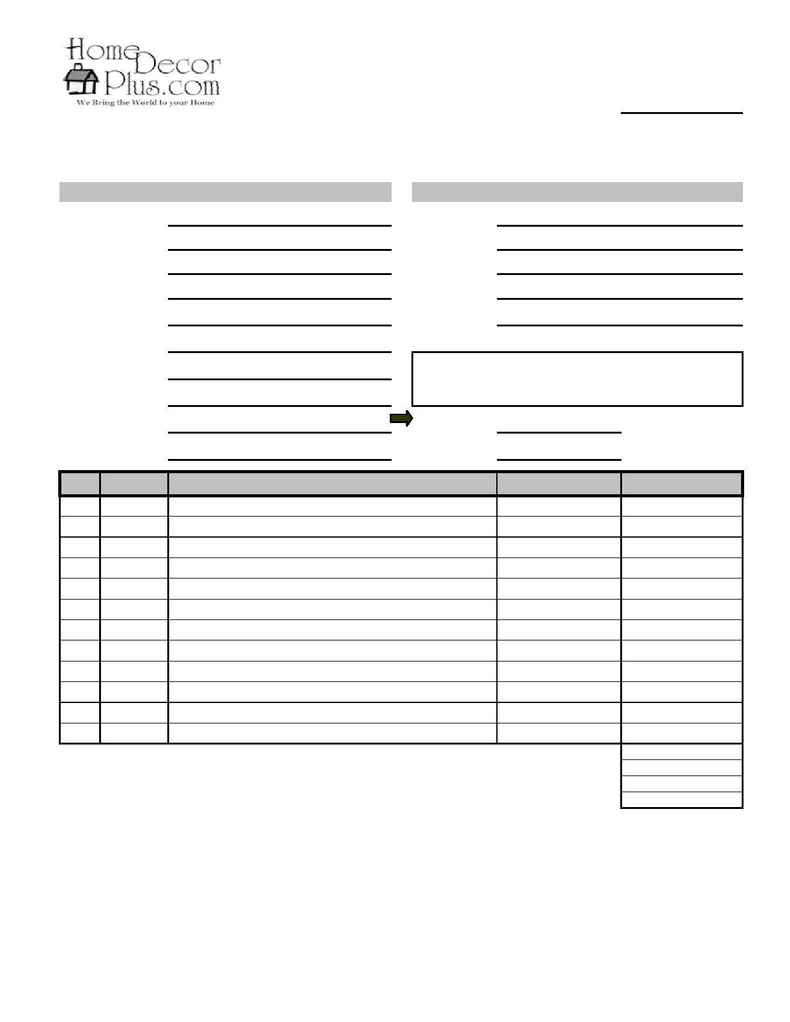 DATE:
P. O. Box 7198
Laguna Niguel, CA 92607
Tel: 949.448.9201 Fax: 949.305.2535
Toll Free: 1.866.408.2497
Bill To:
Ship To:
Usually a 3 digit number
located at the back of
your credit card signature
or pan strip.
Expiration
Date:
QTY
ITEM #
DESCRIPTION
UNIT PRICE
AMOUNT
CALIFORNIA SALES TAX (7.75%) ONLY
TOTAL MERCHANDISE
We accept Visa, Master Card, American Express and Discover/Novus. Personal checks or Money Orders by mail only.
All orders are subject to verification. If paying by personal check, the order will be processed after the check has
cleared. Returned checks are subject to a $25.00 fee.
If you have questions, please email us at customersupport@homedecorplus.com
WE ARE GRATEFUL FOR YOUR BUSINESS!