HomeDecorPlus.com Oil Lamps Unlimited E Brochure Page 8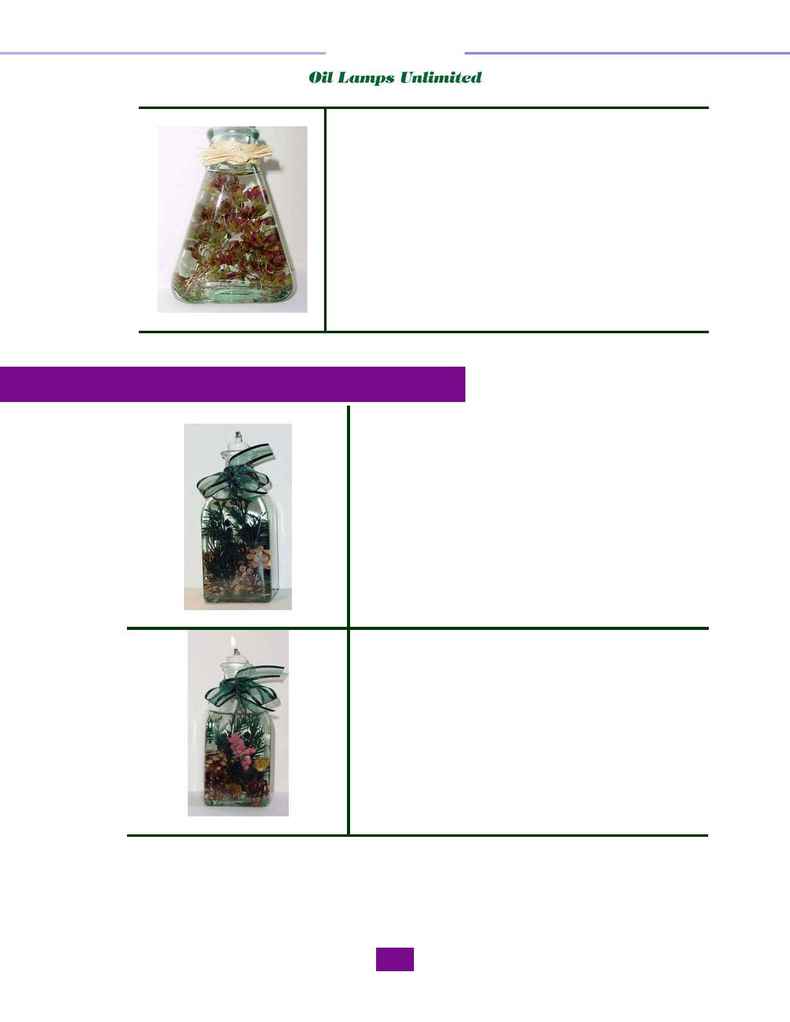 1 866 408 2497
TRI-BLOOMING OREGANO OIL LAMP

This triangle shaped Mini Blooming Oregano (Santa Cruz
Oregano) is 4-1/4"H and 3-1/8" W. Total volume size is
4.2 oz. Approximate burn time is 30 hours.
Measurements: 4¼" H x 3" W
Item#: hgtbo-pk42
Colors: Pink
Price:

HEMLOCK & ALDER PODS OIL LAMP

Not just for the fall or holiday season, but this
beautiful Hemlock & Alder Pods mix is accented with
Juniper greens.

Measurements: 5½"H and 2½"W
Colors: Natural
Price:
PODS & BERRIES OIL LAMP

Greet the holiday season with this beautiful Pods &
Berries oil lamp.
Measurements: 5½"H and 2½"W
Burn Time:
Item#: sha-nt85
Colors: Natural