HomeDecorPlus.com Oil Lamps Unlimited E Brochure Page 4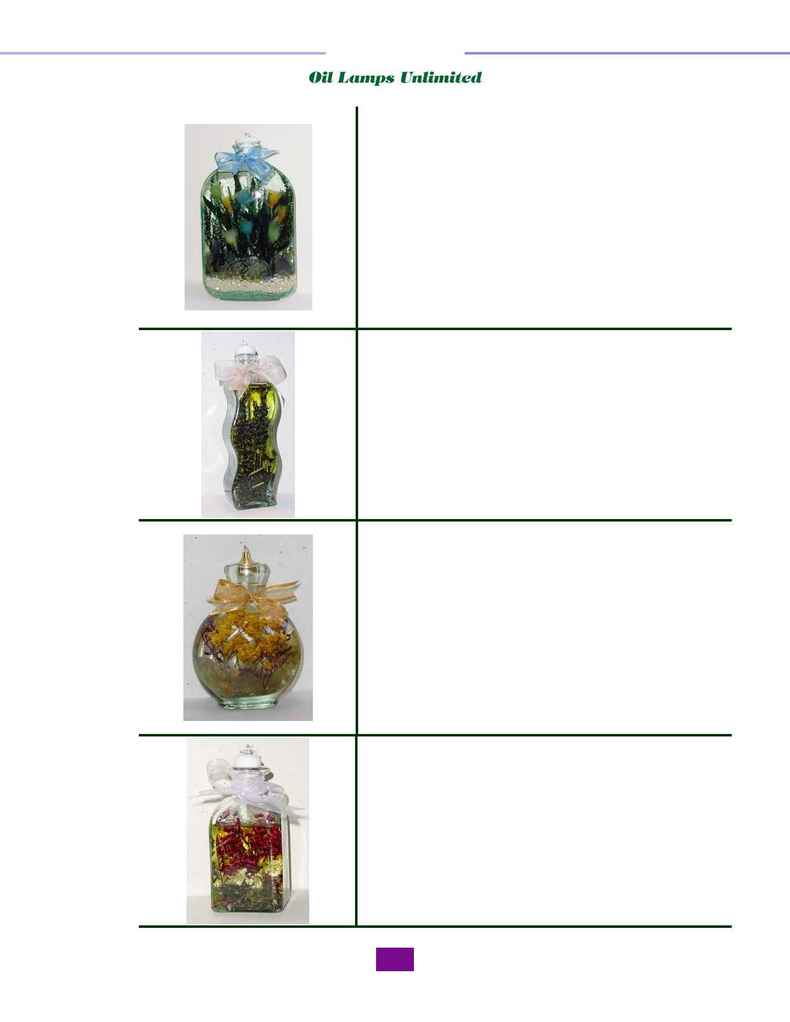 1 866 408 2497
THE ROSE GARDEN OIL LAMP

The floral design at the base of this bottle combined
with the delicate preserved miniature roses
arrangement makes this piece a strikingly beautiful,
elegant and a conversational piece.

Colors: Pastels
Price:
LOTS `O LAVENDER OIL LAMP
The waving Lots `O Lavender!
Measurements: 7"H x 2"W
Burn Time:
Item#: flol-lv85
Colors: Lavender
FLAT FLORAL OIL LAMP
The beautiful Flat Floral is made of real preserved
Alata flower arrangement.
MINI CASPIA OIL LAMP
Rose-colored Mini Caspia

Item#: fmc-rs35
Colors: Rose