HomeDecorPlus.com Oil Lamps Unlimited E Brochure Page 3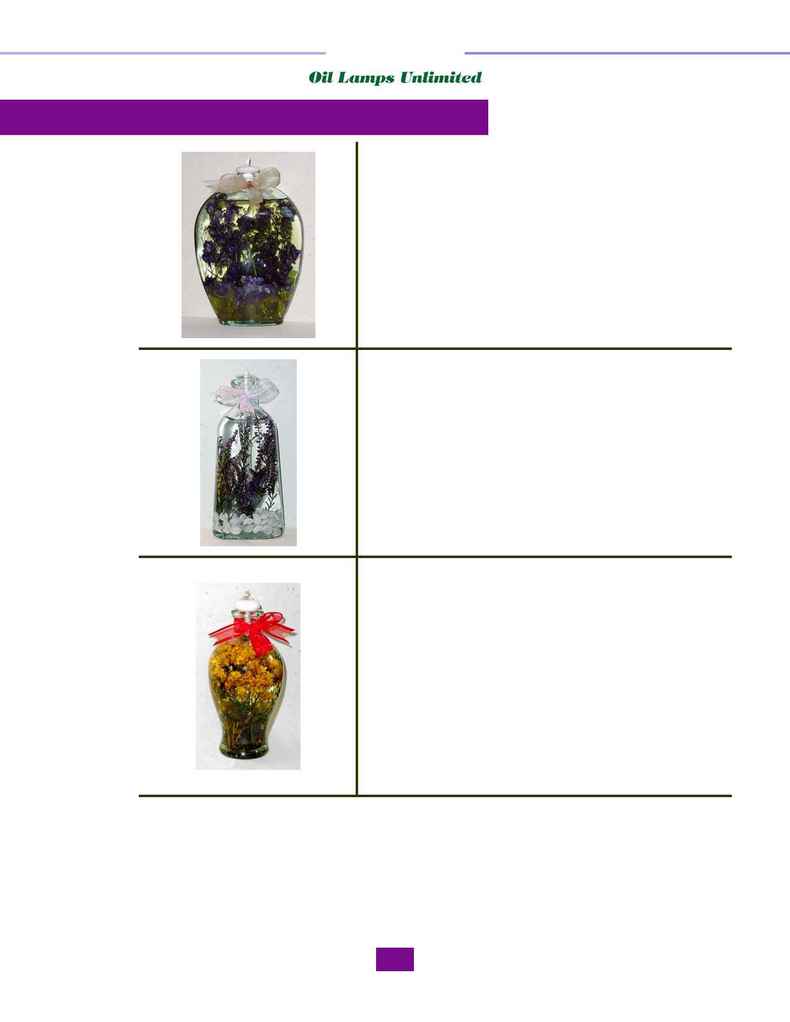 1 866 408 2497
EGYPTIAN FLOWERING FLASK OIL LAMP
This Egyptian Flowering Flask elegantly shows off its
deep purple Larkspur flora arrangement.

BLOOMING PYRAMID OIL LAMP
This Blooming Pyramid shaped oil lamp contains real
preserved pink Caluna Flora in seashell base.
BLOSSOMING DROP BITE
OIL LAMP
The Blossoming Drop Bite is made of real preserved
Alata Flowers accented with rose-colored Caspia.

Purple-Temporily
Unavailable