HomeDecorPlus.com Oil Lamps Unlimited E Brochure Page 10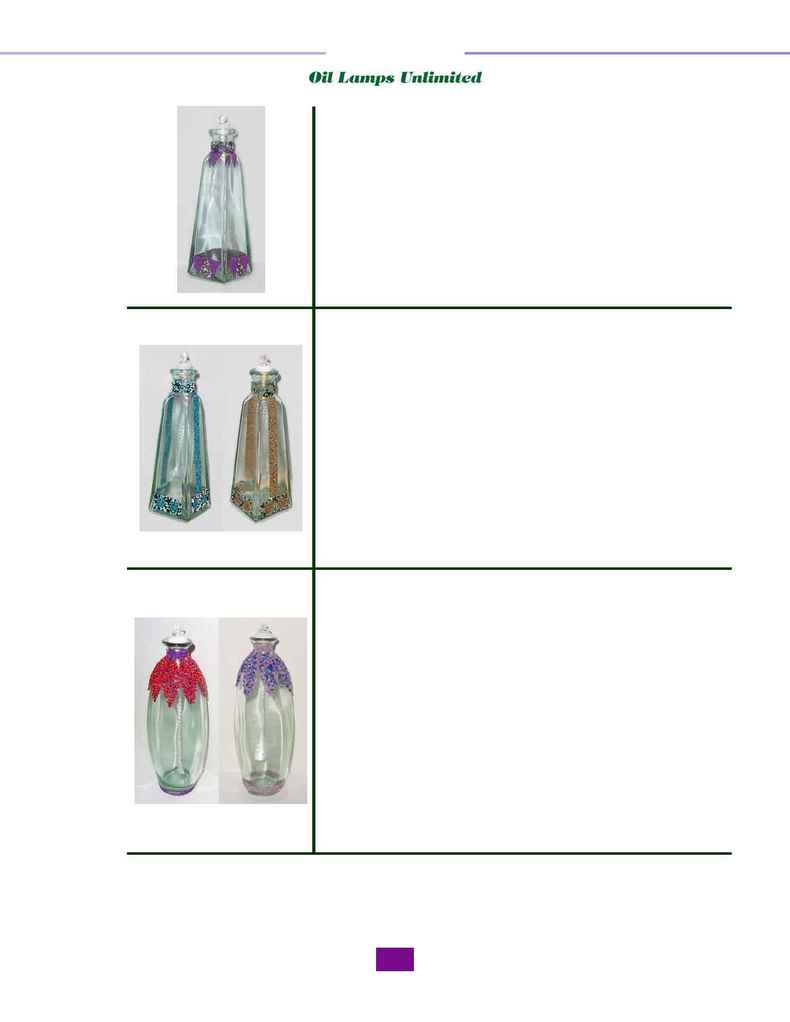 1 866 408 2497

THEBES PYRAMID OIL LAMP
Elegant, unique and beadazzling oil lamp is hand decorated
with premium Japanese & Czechoslovakian beads. Includes
an 8.5 oz lamp oil bottle.
Black & White (Turquiouse)

POMPEIAN GARDEN OIL LAMP
Pompeian Gardens are oval-shaped decorative bottles
displaying a flower richly adorned with premium
Czechoslovakian and Japanese beads. It is inspired by the
gardens of Pompeii, the historical, prosperous seaport of
ancient Italy, built in the shape of an irregular oval, and
where the Pompeian home gardens were elaborately
decorated with fountains, small pools, statues, figurines or
vases, and surrounded with brightly colored flowers and
beautiful trees.

Item#: Bzpg-a85
Colors: