HomeDecorPlus.com Handpainted Catalog F Page 3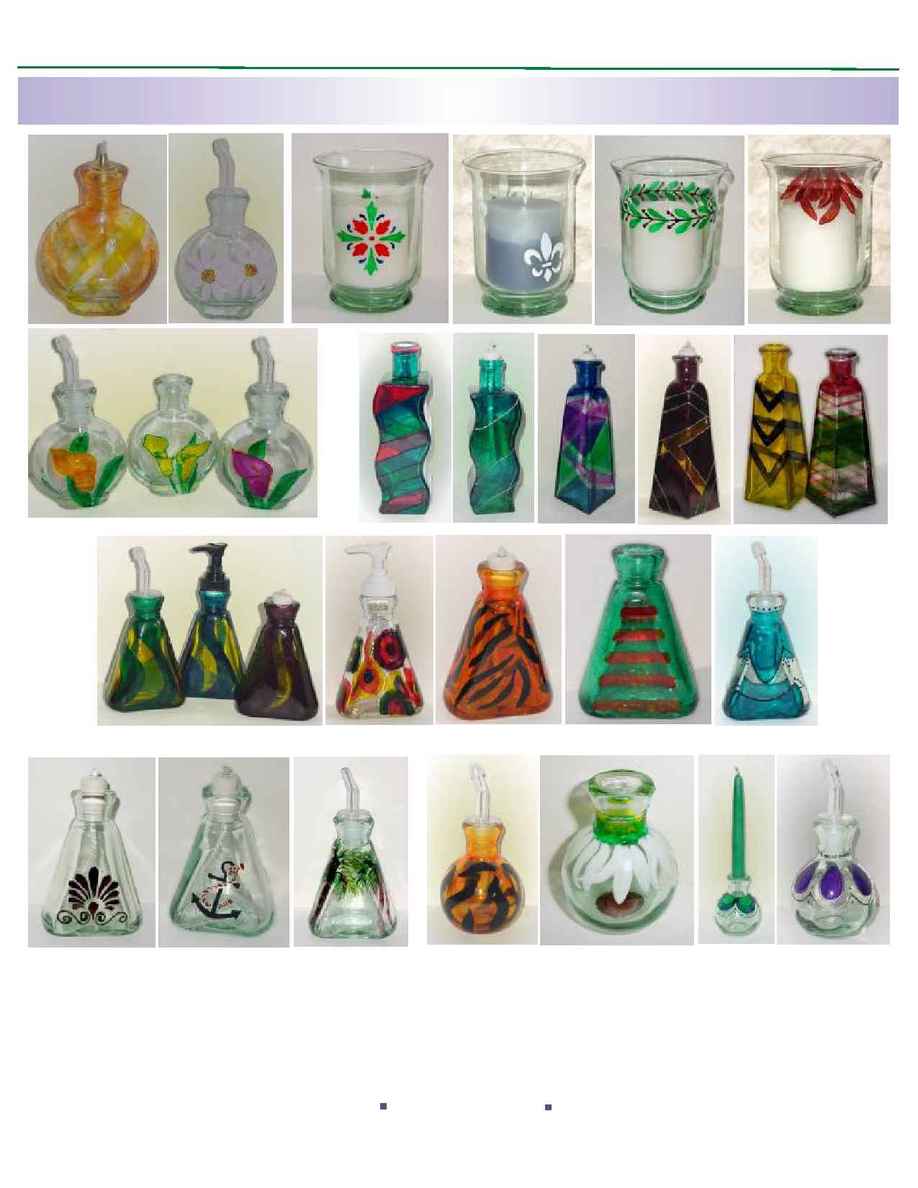 Transparent High Gloss Paint that Simulates a Stained Glass or Fused/Blown Glass Appearance.
*Can be used as Pourers, Dispensers or Decorative Oil lamps
P. O. Box 7198, Laguna Niguel, CA 92607
Toll Free:
866-408-2497
Te
l
:
949-448-9201
Fax:
949-203-3094
Url: www.HomeDecorPlus.com
·
Email: Info@HomeDecorPlus.com
Please visit our website regularly to view new designs, product information, colors and larger photos.
Stemware · Beverage Ware · Dessert Plates · Soap & Lotion Dispensers · Oil & Vinegar · Bottle Pourers/Dispensers
Decorative Oil Lamps · Candle/Candlestick Holders · Glass Hurricanes · Flower Vases · Bud Vases · Decorative Bottles, etc.
Original Hand Painted · Non-Toxic · Dishwasher Safe · Microwave Safe · Heat Set · Multi-Purpose