Suzuki 2002 hayabusa Page 4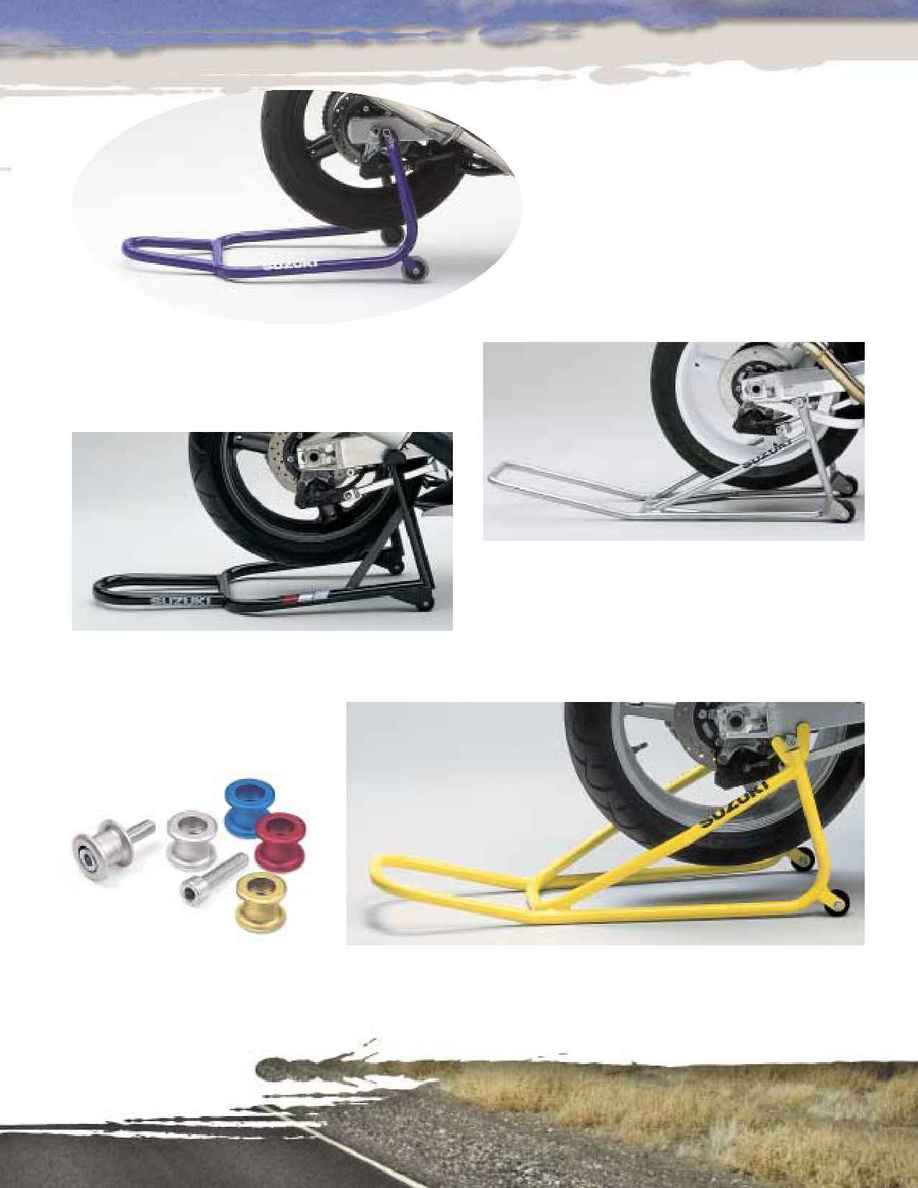 The Suzuki Pro Stand quickly and easily lifts the rear of almost any sport motorcycle. Adjustable pivoting
swing-arm brackets firmly grasp the swing-arm while the polyurethane sealed wheel bearings provide smooth,
long lasting operation.
This light-weight custom designed Aluminum Race Stand has polyurethane sealed wheel bearings for easy
rolling and long lasting durability. Made exclusively for Suzuki.
GSX-R/GSX1300R/TL1000R/TL1000S/SV650/SV650S
Designed as a lower cost alternative to the Aluminum Race stand, this sturdy stand has all the same
features. Yellow powder coated steel.
GSX-R/GSX1300R/TL1000R/TL1000S
These spools fit all Suzuki's with 8mm lugs on the swing arm. Mounting
bolts included. Applicable for
GSX-R,GSX1300R,TL1000R and TL1000S.
For ordering and availability information, see your Suzuki dealer. For the dealer nearest you, call 1-800-828-RIDE, or visit us at www.suzuki.com.