Suzuki 2002 gsxr Page 9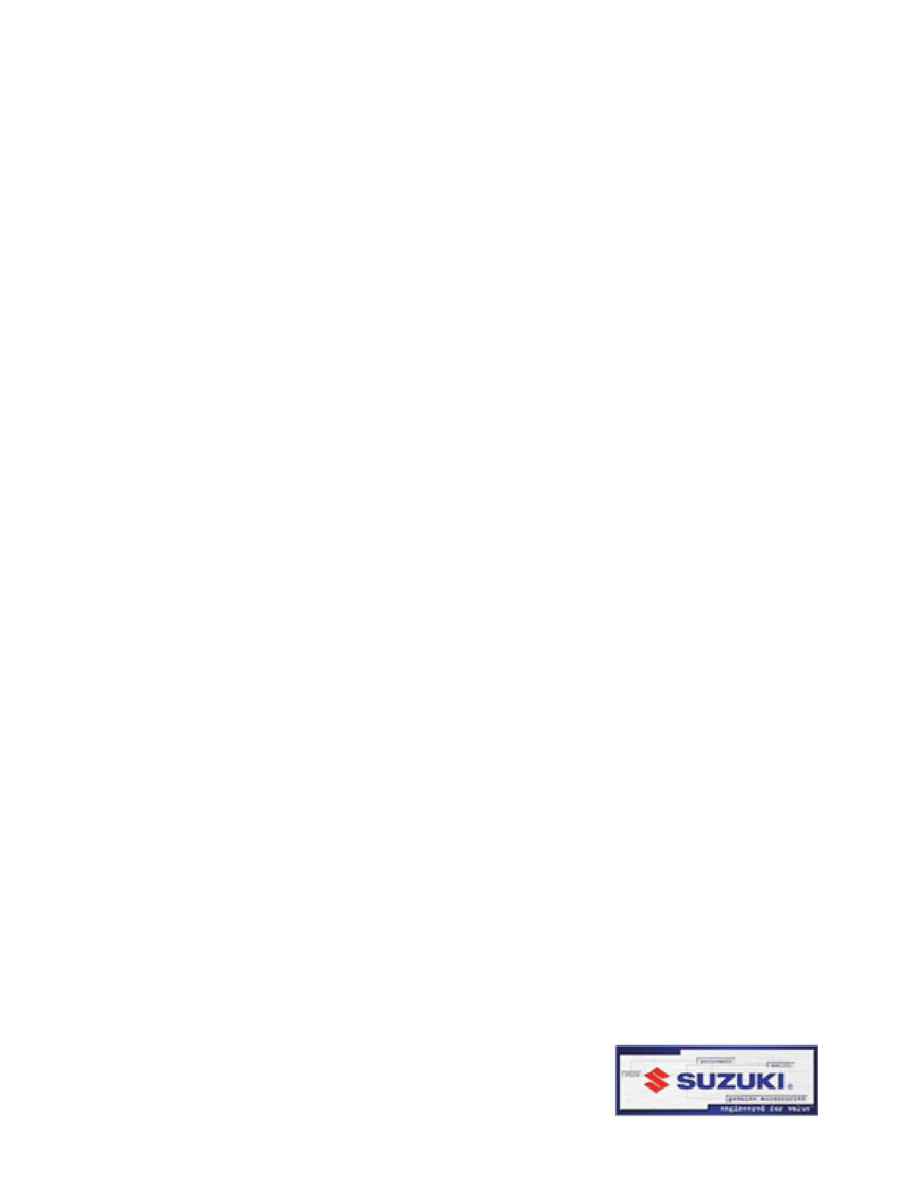 American Suzuki Motor Corporation
3251 East Imperial Highway, Brea, California 92821
Visit us on the web: http://www.suzuki.com
American Suzuki Motor Corporation reserves the right, without notice, to make any changes, modification, to re-
design or discontinue any item at any time. Some catalog items may not comply with local standards or statutory
requirements. Check your local regulations before ordering and installing accessories from this catalog. Actual colors
or packaging may differ from those appearing in this catalog. Products shown in this catalog are for the U.S. market
and may not be available in other countries. See your Suzuki dealer for availability information. All trademarks and
registered trade names are the property of their respective holders.
© Copyright 2002 American Suzuki Corporation
printed in U.S.A. January 2002 Part Number 99950-12002