AstroSoft Development ASD Integration with Axapta case study Page 1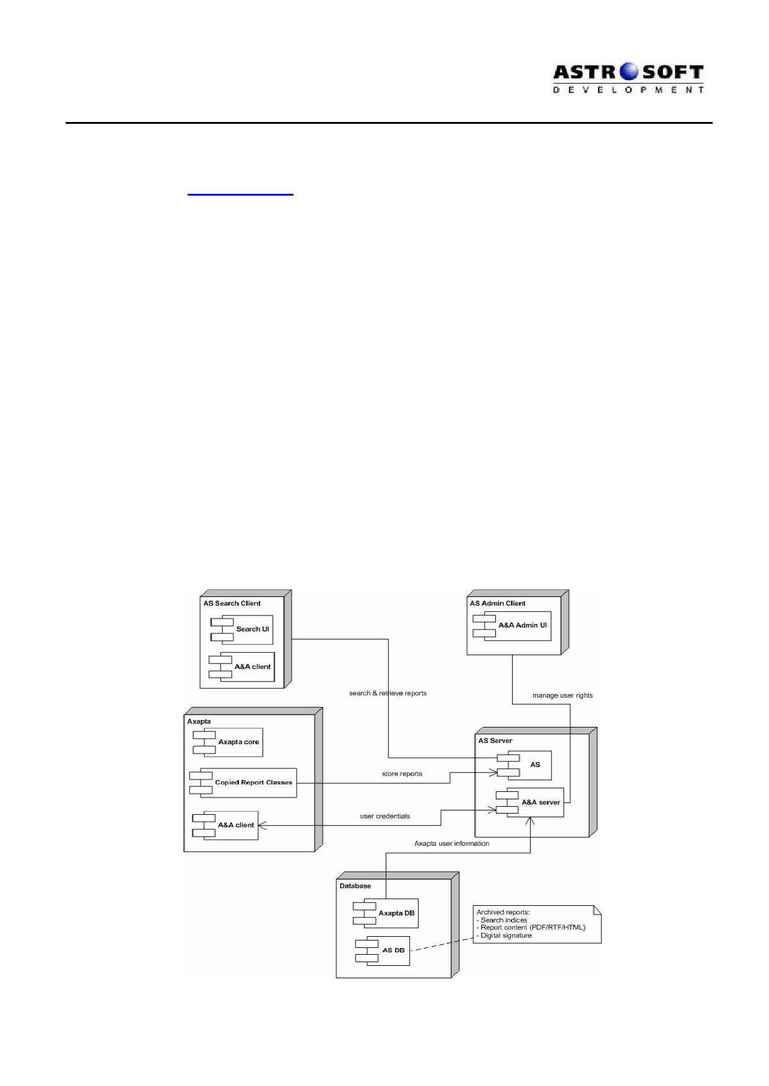 Integration of Archiving System with MBS Axapta
CASE STUDY
Customer
Industry: Financial Software
Country: Finland
Description: OpusCapita Plc is an experienced supplier of software solutions for electronic banking and financial
management. Key areas of development are treasury and cash management applications, electronic banking
systems for companies and banks and electronic invoicing systems. The company head office located in
Tampere, Finland and key geographical regions are Nordic and Central Europe as well as Baltic countries.

Problem Statement
One of the key software solutions in OpusCapita's product line is Archiving System that intend for storing and
searching of corporate financial documents. Some of OpusCapita's customers and prospects are using MBS
Axapta and smooth integration between MBS Axapta and Archiving System brings additional value for
OpusCapita's product.

Astrosoft is cooperating with OpusCapita as software outsourcing services provider since 2000 and OpusCapita
asked Astrosoft to investigate possible integrations schemes and implement selected integration mechanism as
additional feature of Archiving System.

Solution
The project was started from feasibility analysis and Astrosoft proposed to customer several ways to implement
integration between MBS Axapta and Archiving System. Based on Astrosoft recommendation and own
technological and business visions OpusCapita chose to implement the solution showed on diagram below.