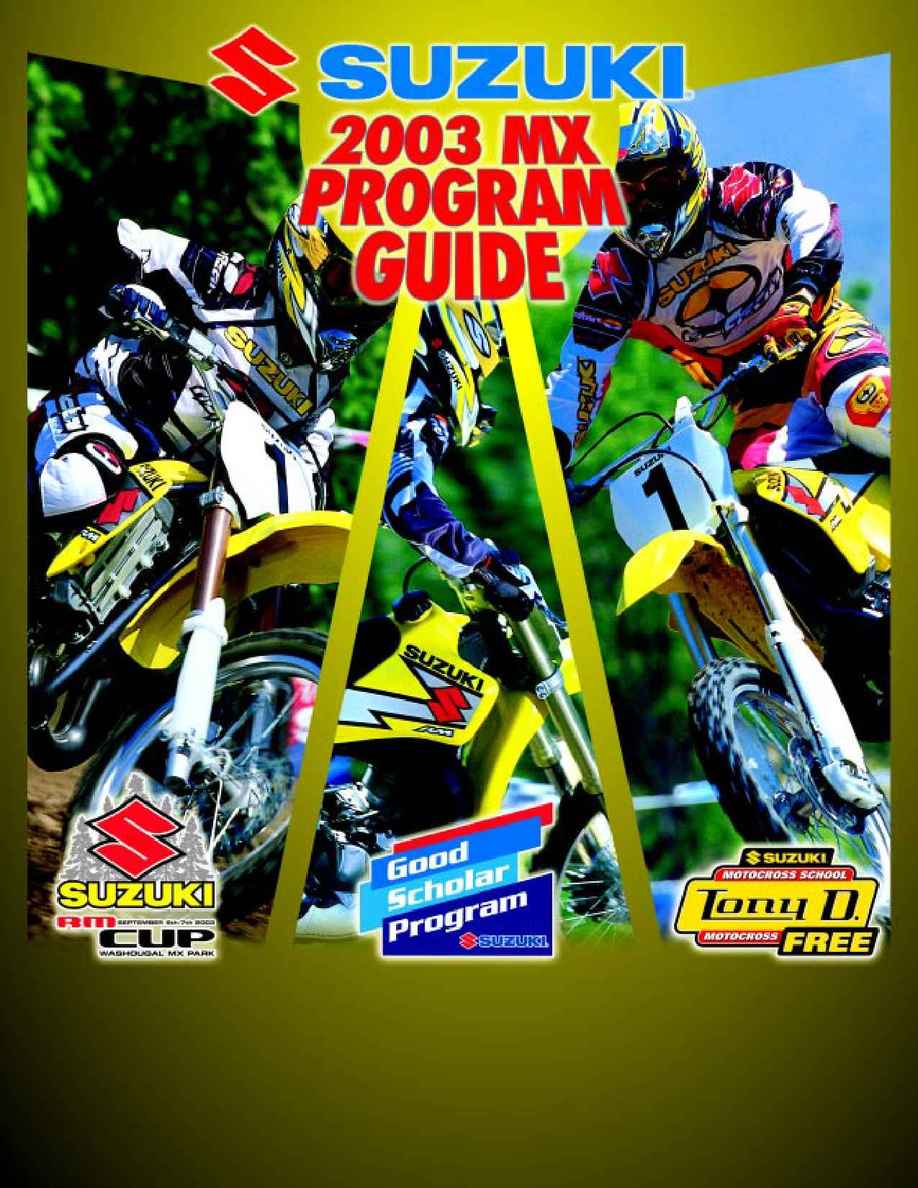 RM CONTINGENCY
Suzuki is offering over $6 million in cash
and certificates for the 2003 MX racing
season. We pay deeper in more classes
and at more events than anyone else.
Cash to Pros! Payouts in multiple classes
on one bike! Best of all, participants in the
RM Contingency Program qualify for the
awesome RM Cup Challenge, with over
$127,000 up for grabs!
TONY D.
MOTOCROSS SCHOOL
Anyone who buys a new RM will be able
to attend a Tony D. Motocross School at a
nearby track, free of charge (some tracks
require a nominal gate fee). Acknowl-
edged as one of the best MX schools
around, you'll learn some new skills and
be ready to collect even more RM
Contingency money!
GOOD SCHOLAR
PROGRAM
There's nothing else like it! Suzuki encourages
students to perform well both on the track
and off. That's why the Good Scholar
Program will award a $500 U.S. Savings
Bond to any school-age racer who purchases
a 2003 RM, competes in five organized races
and maintains a G.P.A. of 3.0 or better the
entire school year!