Suzuki 2002 sv 650 Page 2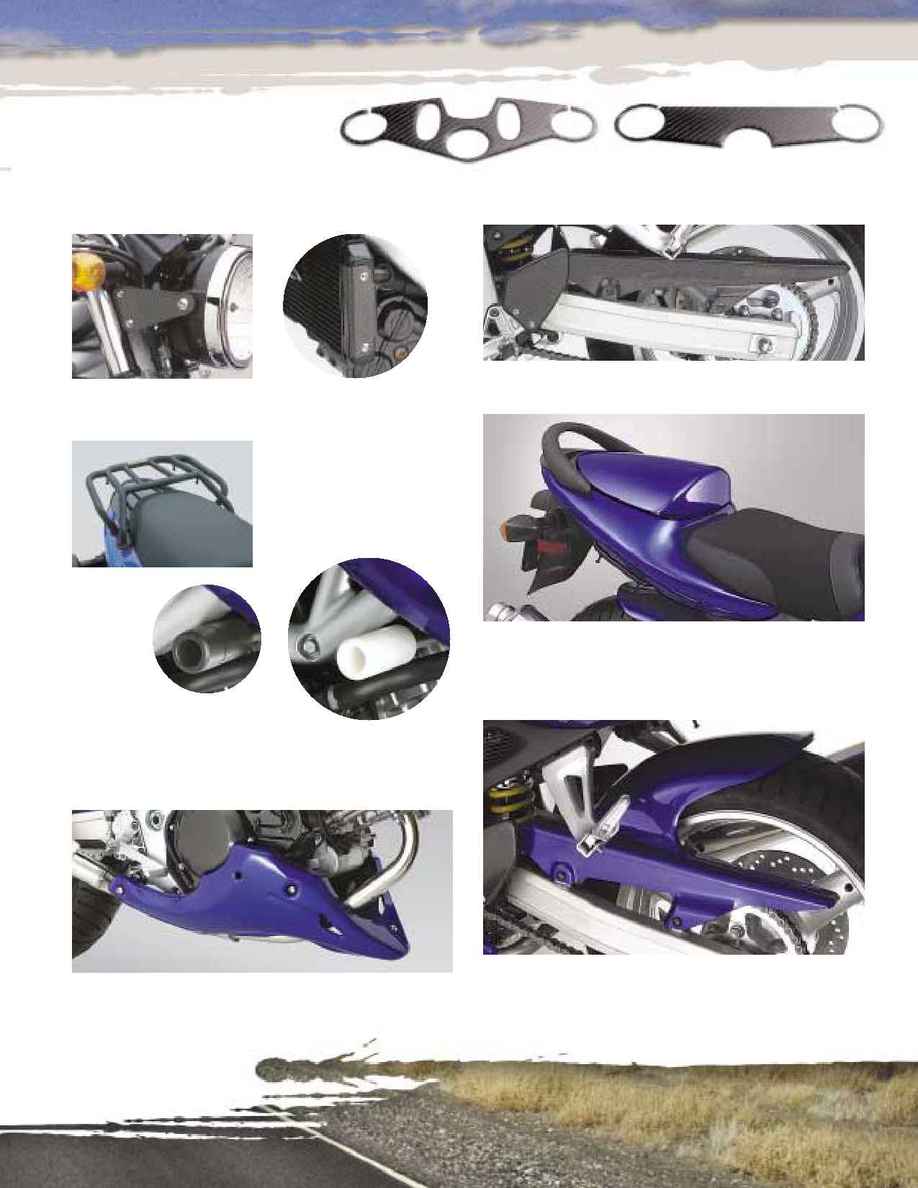 Carbon Fiber Footpeg Plates
Carbon Fiber Chain Guards
Add some additional cargo space with these
handy Rear Racks.
Carbon Fiber Headlight Mounts ­ SV650
Color-Matched Spoiler ­ SV650S
Carbon Fiber Radiator Trim ­ SV650
Carbon Fiber Top Crown Trim ­ SV650S
Carbon Fiber Top Crown Trim ­ SV650
With the ultra-light weight and the strength of carbon fiber,
these items are perfect for adding a "High-Tech" look to
your bike. All items include applicable mounting hardware.
These Chassis Protectors were designed and developed by Team
Yoshimura Suzuki to help protect the engine in case of a slide out.
Adds a trick look to your SV650 and SV650S. Available in Black or
White. Set of two with easy to install hardware.
For ordering and availability information, see your Suzuki dealer. For the dealer nearest you, call 1-800-828-RIDE, or visit us at www.suzuki.com.
Color-Matched Seat Tail Cover