Suzuki 2002 style performance Page 1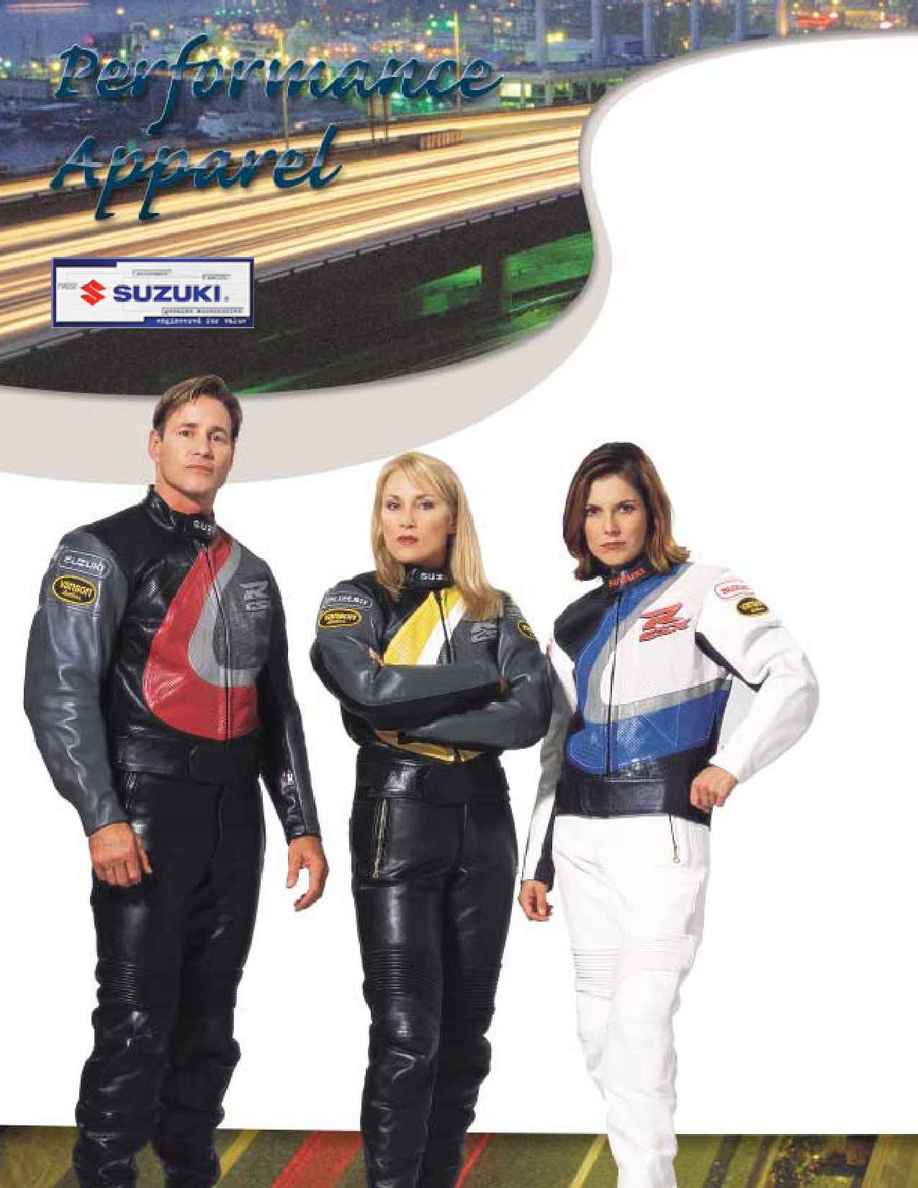 Suzuki by Vanson Leathers
Produced exclusively for Suzuki by Vanson Leathers, these
premium quality jackets and pants are color coordinated to popular
Suzuki models. Only drum-dyed grade "A" U.S. leather is selected
for superior suppleness, thickness and "competition" strength. All
jackets can be zipped to pants. When ordering, replace the
with the appropriate available size from the chart below.
NOTE TO DEALERS: This is a vendor drop-ship program. All orders
will be shipped direct from Vanson. Order using any normal Suzuki
order method from A.S.M.C.; not directly from Vanson. Allow 4-6
weeks for delivery.
Available Size: 34, 36, 38, 40, 42, 44, 46, 48, 50, 52, 54
Available Size: 26, 28, 30, 32, 34, 36, 38, 40, 42, 44
70
70