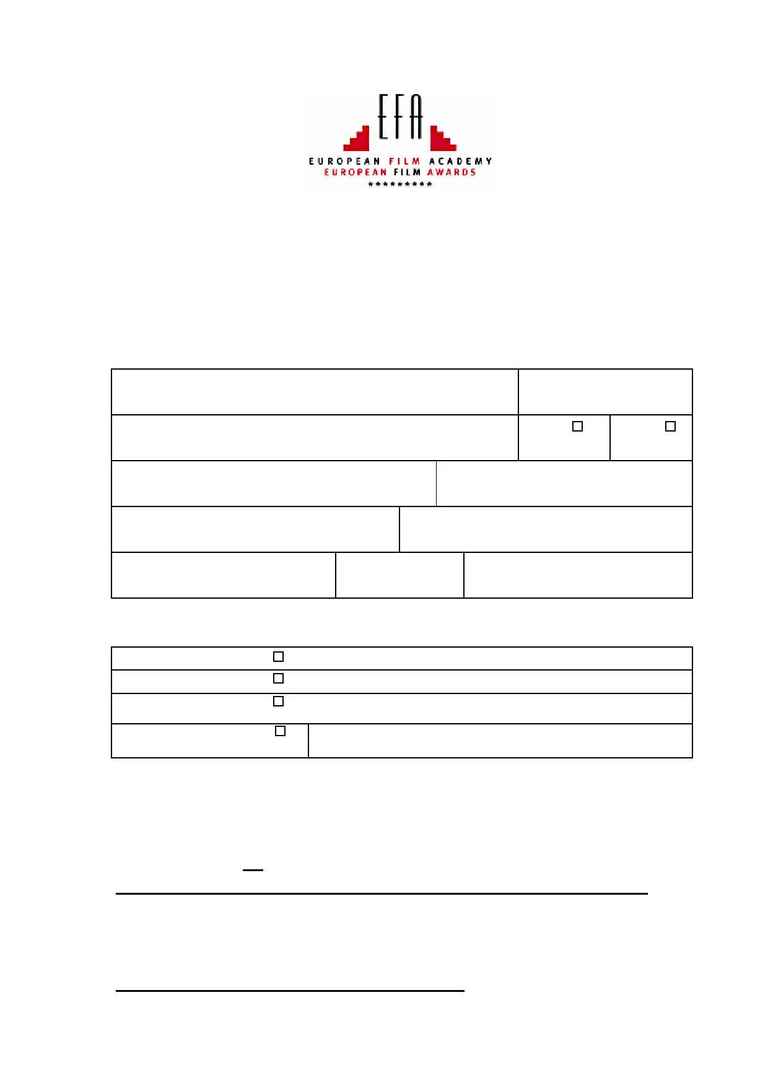 How the Creative Documentary can
take Advantage of the Digital Revolution
in Camera Equipment
An EFA Master Class with Stefan Jarl
July 13 ­ 22, 2006, in Berlin and Brandenburg, Germany
Date of birth (dd/mm/yy):
The following material needs to be attached to this application form (applications will
only be considered if complete):
Letter of intent
(Please explain why you would like to participate, max one page)
VHS or DVD with
previous work
Title(s) of film(s) on VHS/DVD:
IMPORTANT:
Your application will only be considered if it is complete (including CV, filmography, letter of
intent and VHS or DVD documentation of your work experience). The participants will be
selected at the discretion of the European Film Academy and all applicants will be informed
of the state of their application by June 21, 2006. Please note that the material sent in with
your application will not be returned.
Please submit your application to below address before Wednesday, June 7, 2006:
EUROPEAN FILM ACADEMY
Kurfürstendamm 225
10719 Berlin
Germany
For any questions or further information please contact:
phone: +49 30 887 16 70 or email: efa@europeanfilmacademy.org