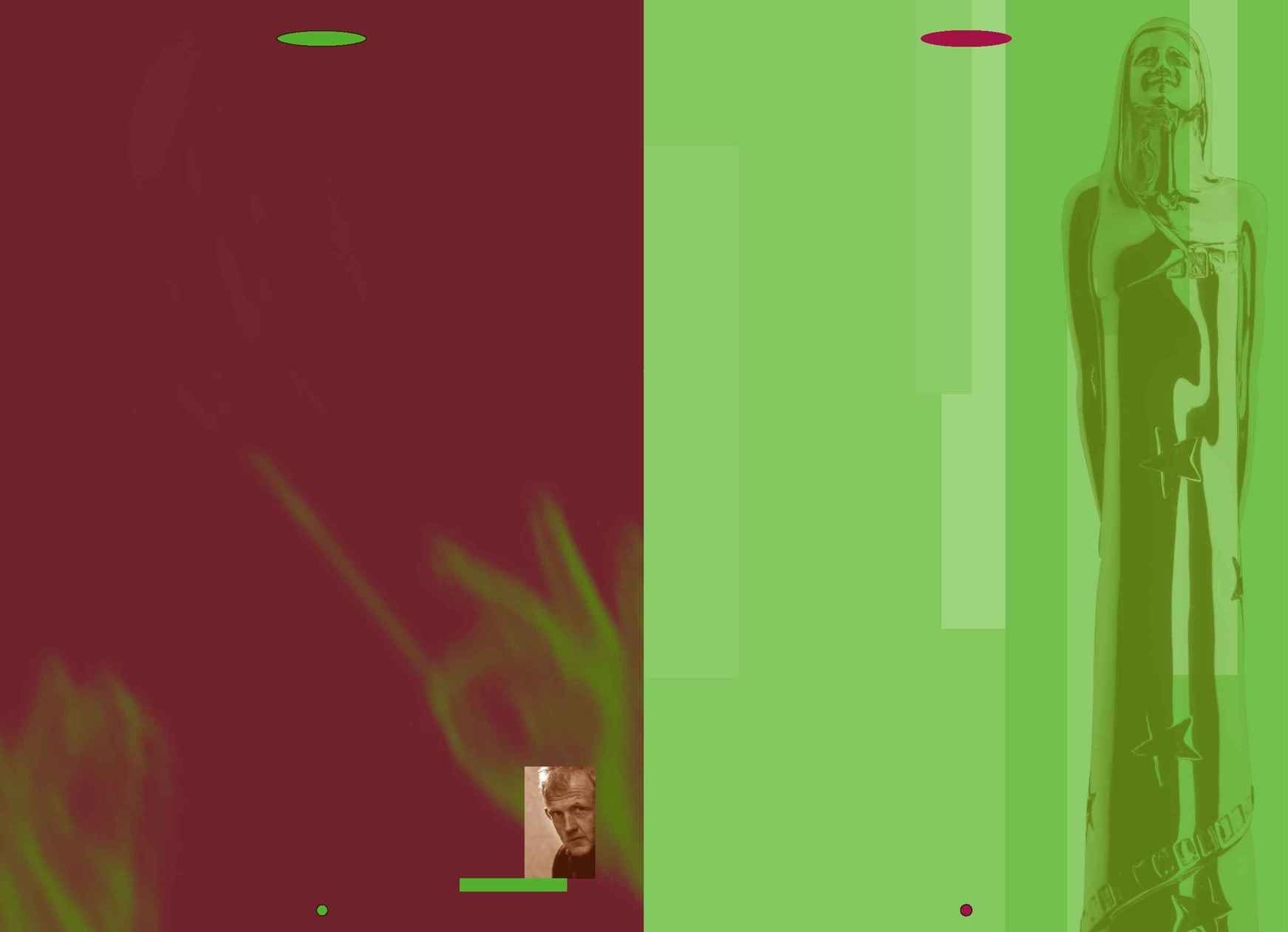 15
The Regulations
14
Interview
E U R O P E A N
F I L M A W A R D S 2 0 0 4
E U R O P E A N F I L M 2 0 0 4
E U R O P E A N D I R E C T O R 2 0 0 4
E U R O P E A N A C T R E S S 2 0 0 4
E U R O P E A N A C T O R 2 0 0 4
E U R O P E A N S C R E E N W R I T E R 2 0 0 4
E U R O P E A N C I N E M AT O G R A P H E R 2 0 0 4
selection and nomination procedure,
and election of the winners: see right
E U R O P E A N C O M P O S E R 2 0 0 4
nomination procedure in co-operation with the
World Soundtrack Academy
E U R O P E A N F I L M A C A D E M Y
L I F E T I M E A C H I E V E M E N T A W A R D
presented by the European Film Academy Board
E U R O P E A N A C H I E V E M E N T
I N W O R L D C I N E M A 2 0 0 4
presented by the European Film Academy Board
E U R O P E A N F I L M A C A D E M Y
DISCOVERY 2004 ­ P R I X FASSB I N DER
selection and nomination procedure
in co-operation with the
Rainer Werner Fassbinder Foundation
E U R O P E A N F I L M A C A D E M Y
CR ITICS AWAR D 2004 ­ P R IX F I P R ESCI
selection and nomination procedure
in co-operation with Fipresci
E U R O P E A N F I L M A C A D E M Y
D O C U M E N TA R Y 2 0 0 4 ­ P R I X A R T E
selection and nomination procedure, and election of the
winner in co-operation with Arte
E U R O P E A N F I L M A C A D E M Y
S H O R T F I L M 2 0 0 4 ­ P R I X U I P
nomination procedure
in co-operation with European Film Festivals
E U R O P E A N F I L M A C A D E M Y
N O N - E U R O P E A N F I L M 2 0 0 4 ­
P R I X S C R E E N I N T E R N AT I O N A L
selection and nomination procedure
in co-operation with Screen International
T H E J A M E S O N P E O P L E ' S C H O I C E
A W A R D S 2 0 0 4
B E S T E U R O P E A N D I R E C T O R
B E S T E U R O P E A N A C T R E S S
B E S T E U R O P E A N A C T O R
voted for by cinema audiences across Europe
Films participating in the European Film 2004 category of the
2004 European Film Awards must be European* feature-
length fiction films intended for normal theatrical release
which were completed after 1
July 2003. Completion date
shall mean the date of the delivery or availability of the first
print.
S E L E C T I O N P R O C E D U R E - E U R O P E A N F I L M 2 0 0 4
European institutions, trade papers, media sponsors, festivals
as well as members of the European Film Academy and Euro-
pean film producers are invited to suggest candidates for a
selection in the category European Film 2004.
for the submission of proposals is
Based upon these proposals, a committee selects around 40
films. The committee is composed of members of the EFA Board
and invited experts. The selection of films will be announced
before the end of August 2004.
These 40 films recommended by the committee are submit-
ted on videotape to the members of the European Film Acade-
my to vote for their nominations.
Producers of European films whose films are not among the
40 recommended films have the right to send videocassettes
of their films, at their own expense, to the members of the
European Film Academy to be considered for a nomination.
N O M I N AT I O N P R O C E D U R E ­ E U R O P E A N F I L M A N D
I N D I V I D U A L C AT E G O R I E S
The members of the European Film Academy nominate by
postal ballot voting three films in the category European Film
2004, as well as three nominations each in the categories
European Director, European Actor, European Actress, Euro-
pean Screenwriter and European Cinematographer chosen from
the 40 films submitted by the committee and/or the additional
films submitted by producers. The committee has the right to
nominate further films and performances in these categories.
The nominations in the European Film 2004 category as well
as in the individual categories will be announced four weeks
prior to the European Film Awards Ceremony.
E L E C T I O N O F T H E W I N N E R S
The members of the European Film Academy vote for the win-
ners from the above categories as well as from the categories
European Composer 2004, European Film Academy Discovery
2004 ­ Prix Fassbinder and European Film Academy Short Film
2004 ­ Prix UIP. The winners are announced at the European
Film Awards Ceremony taking place in Barcelona on 11
December 2004.
*
The criteria whereby a film qualifies as European are based upon the
European Convention on Cinematographic Co-production, Appendix II,
issued by the Council of Europe. European, in the sense of the European
Film Academy, shall include Israeli and Palestinian.
For further information please visit
T H A N K Y O U
F O R T H E M U S I C !
For the first time, the European Film Awards 2004 will include an award
for best original soundtrack:
E U R O P E A N C O M P O S E R 2 0 0 4
. British
composer Stephen Warbeck (
S H A K E S P E A R E I N L OV E , B I L LY E L I OT T,
D E S E O
) has been an EFA member since 1999 and has always strongly
advocated a music award. We talked to him about the news.
Music and film ­ what's their relationship?
There are, of course, several components which make up a film: one is the visual, another one is the aural ­
sound, dialogue and music. The visual is the most obvious one, but all the elements are important. Music isn't
more important than the others. In fact, the absence of music can be just as important as its presence. But all
the elements play a role.
I think that today music in film gets the highest appreciation ever ­ because of the availability of sound-
tracks and so on. There is a fantastic range of music in film and I think that the public are ready to consider
music as an important part of film.
You have been an EFA member for five years.
What does the introduction of a music award mean to you personally?
From when I was a teenager I have always been a great admirer of European cinema. That doesn't mean that I
don't like American cinema. I think that the tradition of European cinema is vital and fascinating. We in Europe
need not a rival but a counterbalance to the American Academy to express pride and admiration in our own
film culture and, in order to appreciate all the aspects of film culture, there needs to be an award for film music.
And what is the significance of the music award for composers?
It will mean that composers will take a greater interest in the work of the European Film Academy. And it will
also mean that there will be greater dialogue between composers and other filmmakers at con-
ferences, workshops, and other meetings. The dialogues that open up at festivals and other events
like that ­ these dialogues that are so helpful and fertilising ­ all that will increase.
I am very delighted to be part of a growing European Film Academy and this is a step in the
UK
Picture: Luk Monsaert