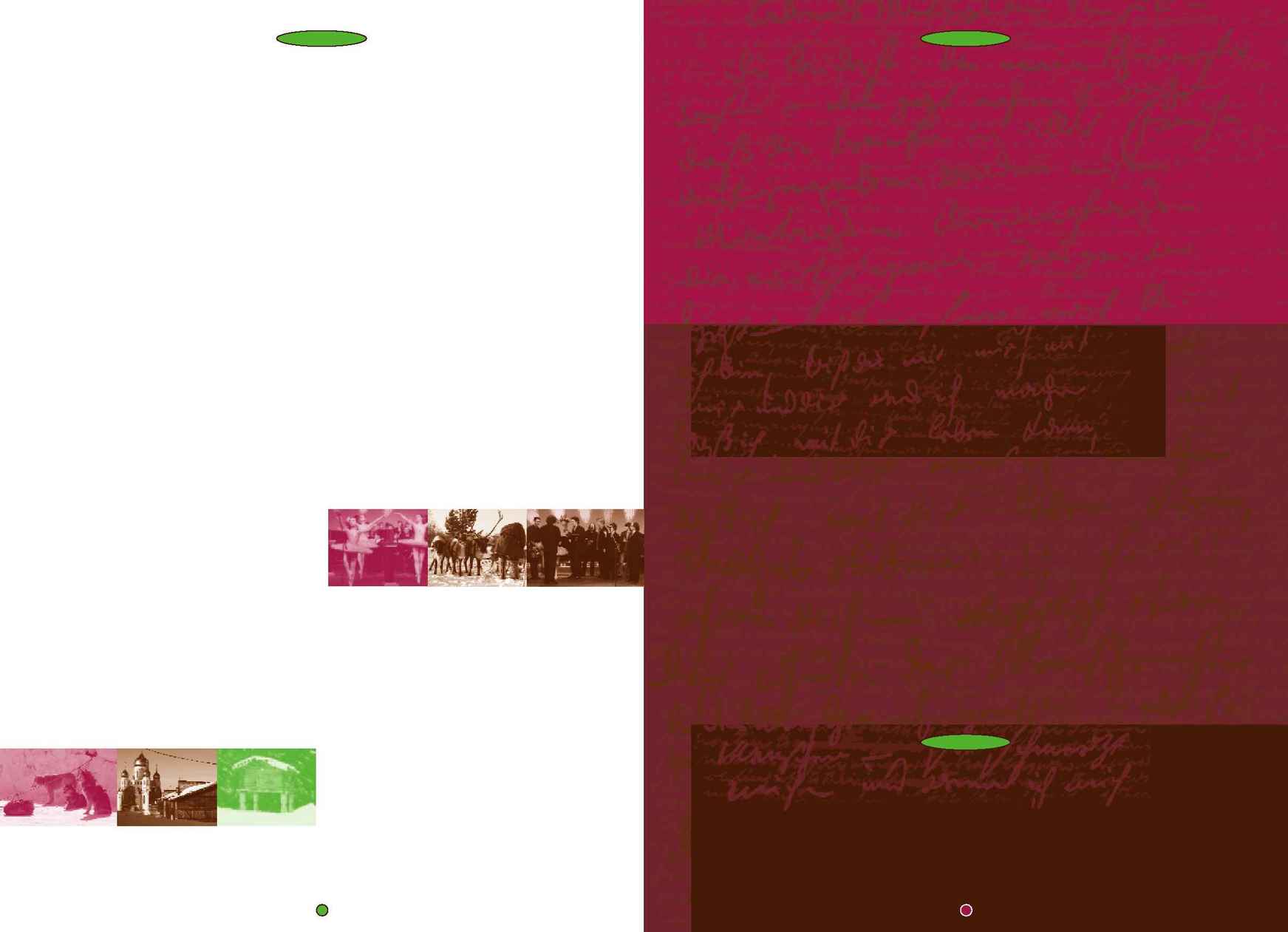 5
Letters
Festival Report
We Palestinians are part of the international community and we need to be
recognised as a nation and as a country.
We are very happy to be part of the European cinema community because
it will be a great push and support for the Palestinian artists and arts.
G E O R G E I B R A H I M
Palestinian writer/director/exhibitor
Dear members of the European Film Academy,
I wish to congratulate you for the decision to accept Israeli and Palestinian
films as full candidates for the European Film Academy.
In our region of continuous tragic conflict, every gesture of creating a
stage of co-operation and dialogue will serve as a model which can exchange
the battlefields with acts of peace and creativity.
Your decision is a very valuable promotion of such an attitude.
Let us all wish that the European institutions in general will have the
wisdom to follow the decision of the European Film Academy to replace the
position of the judge by the benevolent role of encouraging dialogue,
coexistence and mutual legitimisation.
As filmmakers, let us always keep our critical look as well as our compassion.
With kind regards, Shalom
Salaam
In peace
A M O S G I TA I
Israeli director
W E L C O M I N G N E W M E M B E R S
The Siberian adventure started with an unexpected object ≠
the handbag of an elderly lady in front of the Russian embas-
sy in Berlin. Out of this handbag, she produced a folded piece
of paper and all the dozens of people awaiting admission had
to write their name on it. The paper then went back into the
handbag and remained there until she demanded your pass-
port, handed a stack of them to the security guard and you
were eventually asked to enter.
Khanty-Mansiisk is in Western Siberia, appr. 3,000 km east
of Moscow. And after an odyssey including two visits to the
embassy, a flight to Moscow's international Sheremetjevo air-
port, a brief trip to the capital's Red Square, a confusing drive
circling the Vnukovo airport searching for something and a
series of airport bars and lounges, a Tupolev aeroplane carries
the festival guests into the darkness of the Russian night and
out of the geographic contexts familiar to most of us. Here, in
what can only be described as `The Snow', the local population
is cheerfully awaiting our arrival in the modern airport of
Khanty-Mansiisk ≠ at three thirty at night! Girls in traditional
dress are offering bread and salt to welcome us, there is food,
vodka and music ≠ all of it captured on film for the local
Finally arriving in the hotel at five in the morning, excited
teen-aged Siberians leap to their feet to assist you, only giving
up once they realise that you don't speak any Russian. Await-
ing the visitor in the room is a massive thermal winter outfit
and a pair of gigantic boots. Welcome to Siberia!
The Spirit of Fire Film Festival, under its president Sergey
Solovyov, is dedicated to debut films. There is an international
competition, a programme of Russian debut films, a retrospec-
tive on Mikhail Kalatozov, an Italian programme and a youth
and children cinema club. For one week, the city's Art Centre
becomes the home for the festival and shuttles transport the
guests from hotel to festival. The screenings attract a large
number of people from the town: usually dressed in their best,
they arrive in the theatre, brimming with excitement and pride,
happy to watch a film and eager to see and meet some stars.
Khanty-Mansiisk offers an enchanting environment and an un-
usual festival atmosphere. When approaching locals about
directions to the bus stop, festival or nearest bar, be prepared
for them to take you by the hand to bring you through a
stretch of forest and across half the town to the place you
want to go to. Then they will turn around and go back to their
daily business. The festival itself also offers some challenges
and a portion of pleasantly unsettling chaos: practically all
information is in Russian only, as are most screenings ≠ not
all of them with simultaneous translation. You will, however,
learn that most Russian festival guests speak some English,
how to make use of it and to depend on them. This is where
you will have the chance to make personal contact with actors,
directors, producers and film journalists from Russia ≠ at bre-
akfast, after a screening, during an excursion, or downing one
or two shots of vodka at one of the numerous parties, recep-
tions and concerts (usually lasting at least until three in the
morning).
If you ever have the chance, this is a festival definitely
S P I R I T O F F I R E
I N T E R N AT I O N A L F EST I VA L O F C I N E M A D E B U TS
K H A N T Y ≠ M A N S I I S K
I L F U GG I ASCO / T H E R U N N I N G M A N
S P R I C KO R N A I M U R E N /
T H E B R E AC H I N T H E WA L L
by Jimmy Karlsson (Sweden)
S p e c i a l P r i z e
Isolde Fischer in
W E N N D E R R I C H T I G E KO M M T /
W H E N T H E R I G H T O N E CO M ES A LO N G
by Oliver Paulus and Stefan Hillebrand
(Germany/Switzerland)
The Spirit of Fire Film Festival in Khanty-Mansiisk, Siberia, took place for the
second time from March 12 to 17, 2004. EFA press officer Pascal Edelmann shares
some of his experiences and impressions from this unusual setting for a festival.
4
In February 2004, the European Film Academy announced that Israeli and
Palestinian filmmakers are now elig ible for membership and that their
f i l m s m a y b e c o n s i d e r e d f o r t h e E u r o p e a n F i l m Aw a r d s . Th i s d e c i s i o n
was made by the EFA Board during its meeting following the European
Film Awards 2003 in Berlin.
Both Palestinian and Israeli filmmakers have welcomed the board's deci-
sion ≠ as you can see in the two letters below:
A SUNDAY IN THE COUNTRY
During the UmeŚ Film Festival (September 16 - 23), the European Film Academy will once
again present
A S U N DAY I N T H E C O U N T RY
, an informal get-together between some EFA
members and a group of young filmmakers / students. The UmeŚ International Film Festival is
non-competitive and focuses mainly on full-length features and short films, but also includes
documentaries.
A S U N DAY I N T H E C O U N T RY
will allow up to ten participants to attend the
festival and spend a very special weekend with fellow filmmakers exchanging ideas and ex-
periences ≠ a gathering guaranteed to go beyond the results of a usual workshop.
Pictures: EF
A
News