Arnot Ogden Medical Center application Page 1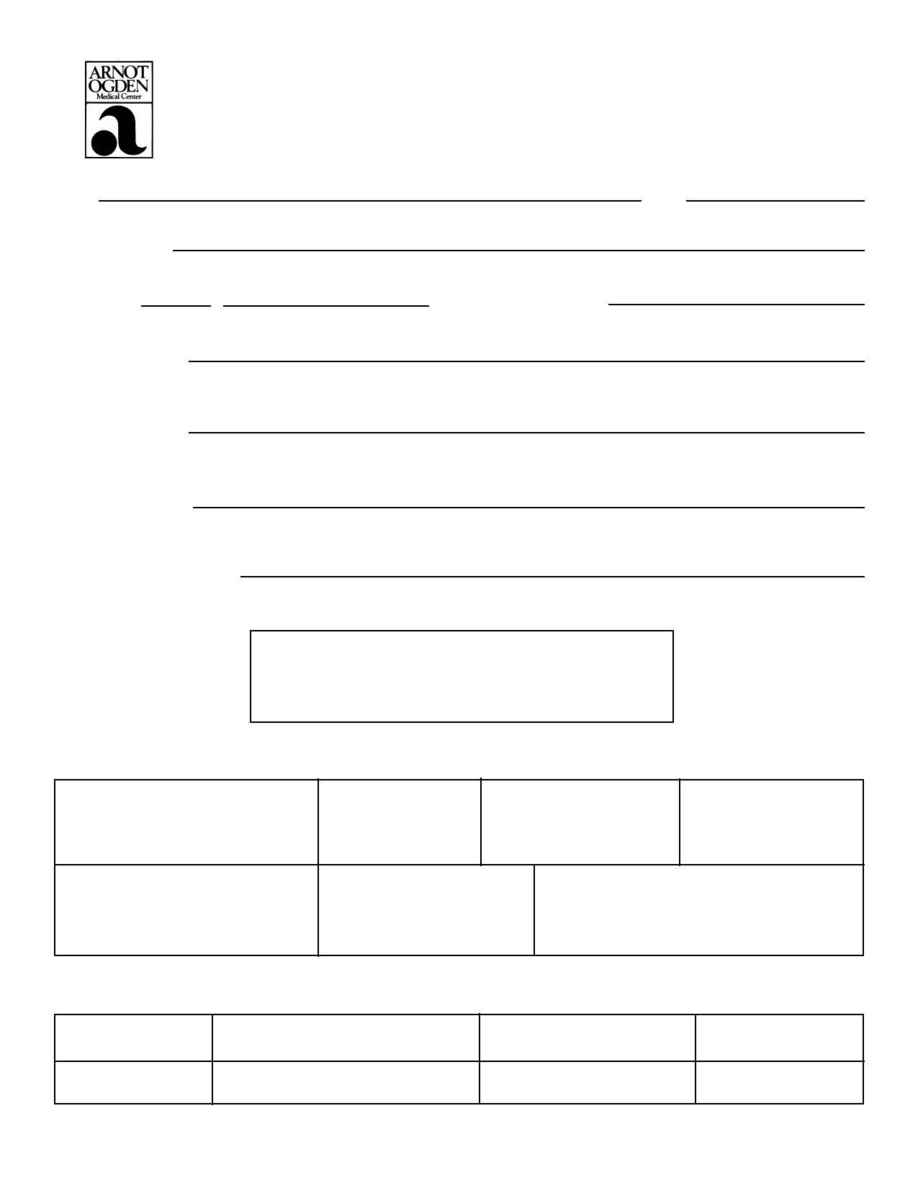 A P P L I C AT I O N F O R E M P L O Y M E N T
600 Roe Avenue, Elmira, New York 14905
Human Resources (607) 737-4178
Have you ever applied for work at Arnot Ogden?
Have you ever been employed by Arnot Ogden?
Do you have friends or relatives employed by Amot Ogden?
Are you known to schools or references by any other name?
Have you been convicted of a crime?
M I S C E L L A N E O U S R E C O R D
Are You Available During Weekend Hours?
P R O F E S S I O N A L L I C E N S E S A N D / O R C E R T I F I C A T I O N S