Suzuki 2002 oil chemicals Page 1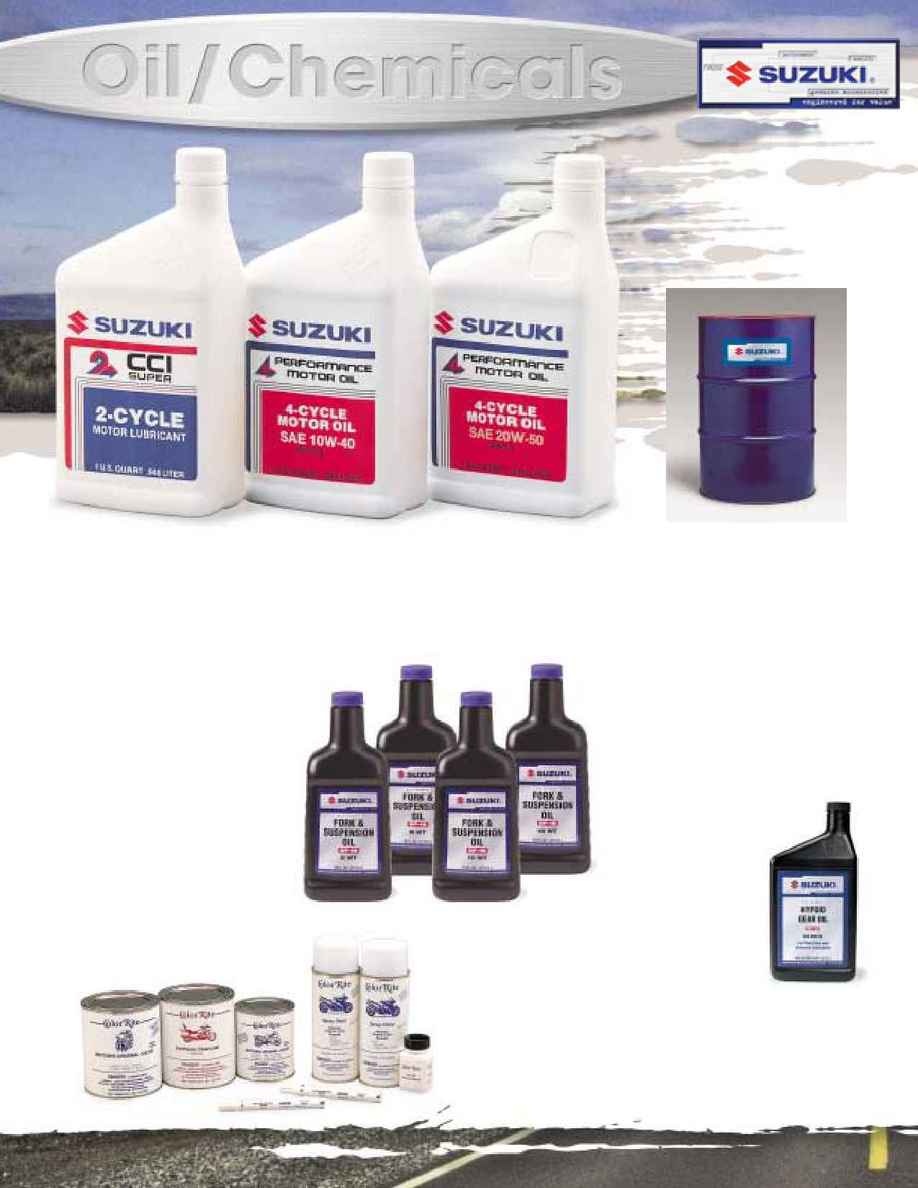 Never settle for less than the best! Genuine Suzuki Oils are
formulated and tested to ensure consistent high-quality every time.
Custom blended in the United States to rigid specifications.
Suzuki Performance Fork and Suspension Oil
This non-foaming formula is designed to prevent oxidation, corrosion,
and rust while reducing wear. Compatible with Kayaba and Showa
shocks, Suzuki Fork & Suspension Oil provides consistent dampening
while being safe for oil seals and plastic components.
This Gear Oil is made to Suzuki's exacting
specifications. The Gear Oil comes in two
convenient sizes: a 32 oz.bottle and a 5
gallon bottle.
These premium grade 4-cycle engine oils carry the latest API SJ non-
friction modified rating. Viscosity of SAE 10W-40 or 20W-50 ensure
proper lubrication for a wide range of operating temperatures.
Dealers order 1 for 1 case of 12, 2 for 2 cases of 12 etc.
Custom-blended exclusively for Suzuki and formulated to exacting
factory specifications, this high performance synthetic blend meets the
critical demands of all Suzuki high RPM 2-cycle engines. Meets or
exceeds JASO FC rating. Dealers order 1 for 1 case of 12, 2 for 2
cases of 12, etc.
These color-matched acrylic lacquer paints are available in a variety of
sizes to handle any size job. Note: Some colors require the use of a
separate base coat. Dealers: Call Color-Rite Inc. directly for details.