Suzuki 2002 oil chemicals Page 3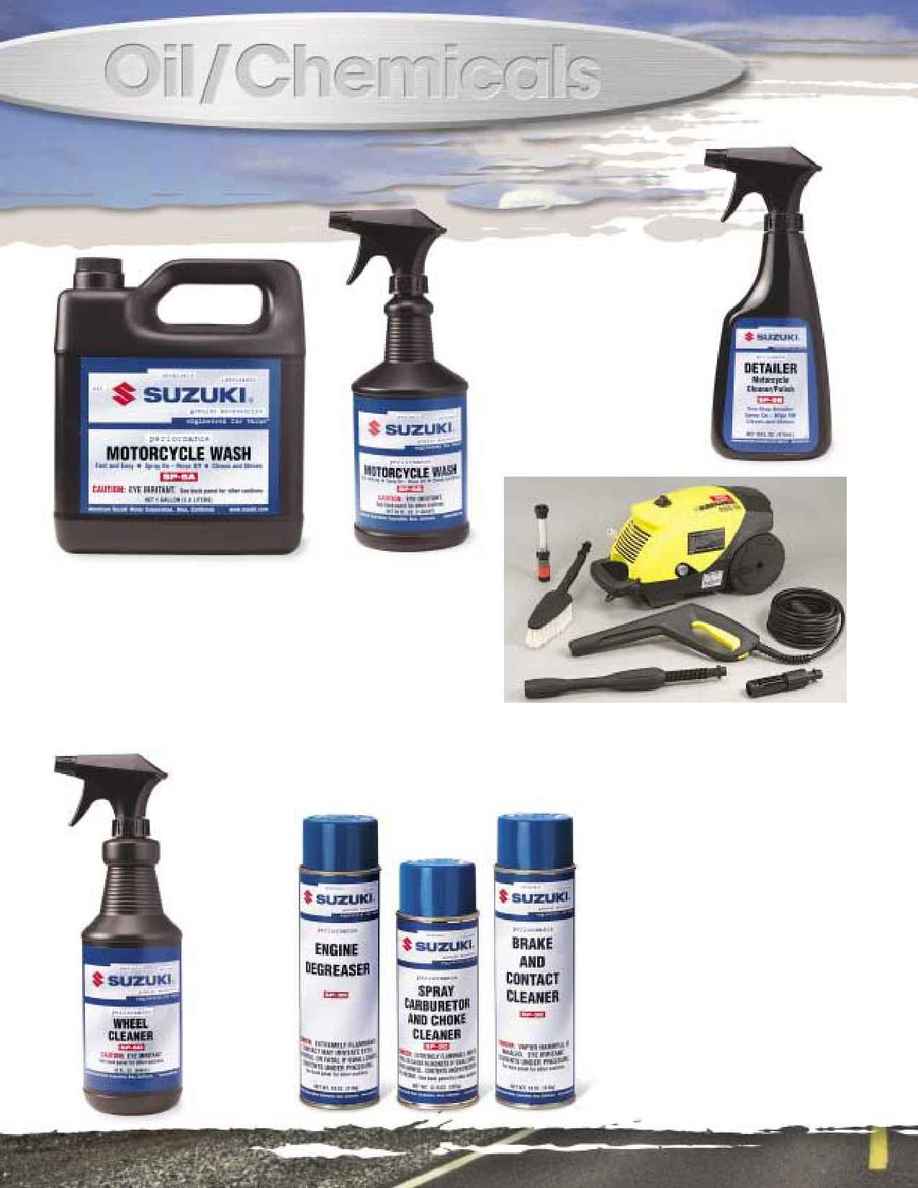 Ideal for cleaning parts, leaves no residue, dries quickly.
Spray on cold wheels, then spray off with strong stream of water for
great looking wheels.
Spray on hose off. Removes grease, grime and oil. Leaves no residue.
Harmless to electrical systems.
Spray Carburetor and Choke Cleaner
Quickly dissolves gum, varnish, and carbon deposits for fast and
effective cleaning of carburetors, will not leave a filmy residue.
Suzuki Performance Motorcycle Wash
Specially formulated to leave your Suzuki motorcycle sparkling. Suzuki Performance Motorcycle Wash removes dirt,
grease and road film and puts a shine on all surfaces.
Suzuki Performance Detailer
This one step motorcycle cleaner/polish is specially
formulated for a quick and easy shine ­ no water is
necessary. Suzuki Performance Detailer easily removes
surface dust, dirt, light grease and road film while
replenishing and protecting the finish of your Suzuki
motorcycle.
This compact electric pressure washer is perfect for cleaning your bike after a days' ride. Comes
complete with 25 foot, swivelling high pressure hose and trigger gun with adjustable power wand,
washing brush attachment and much more.