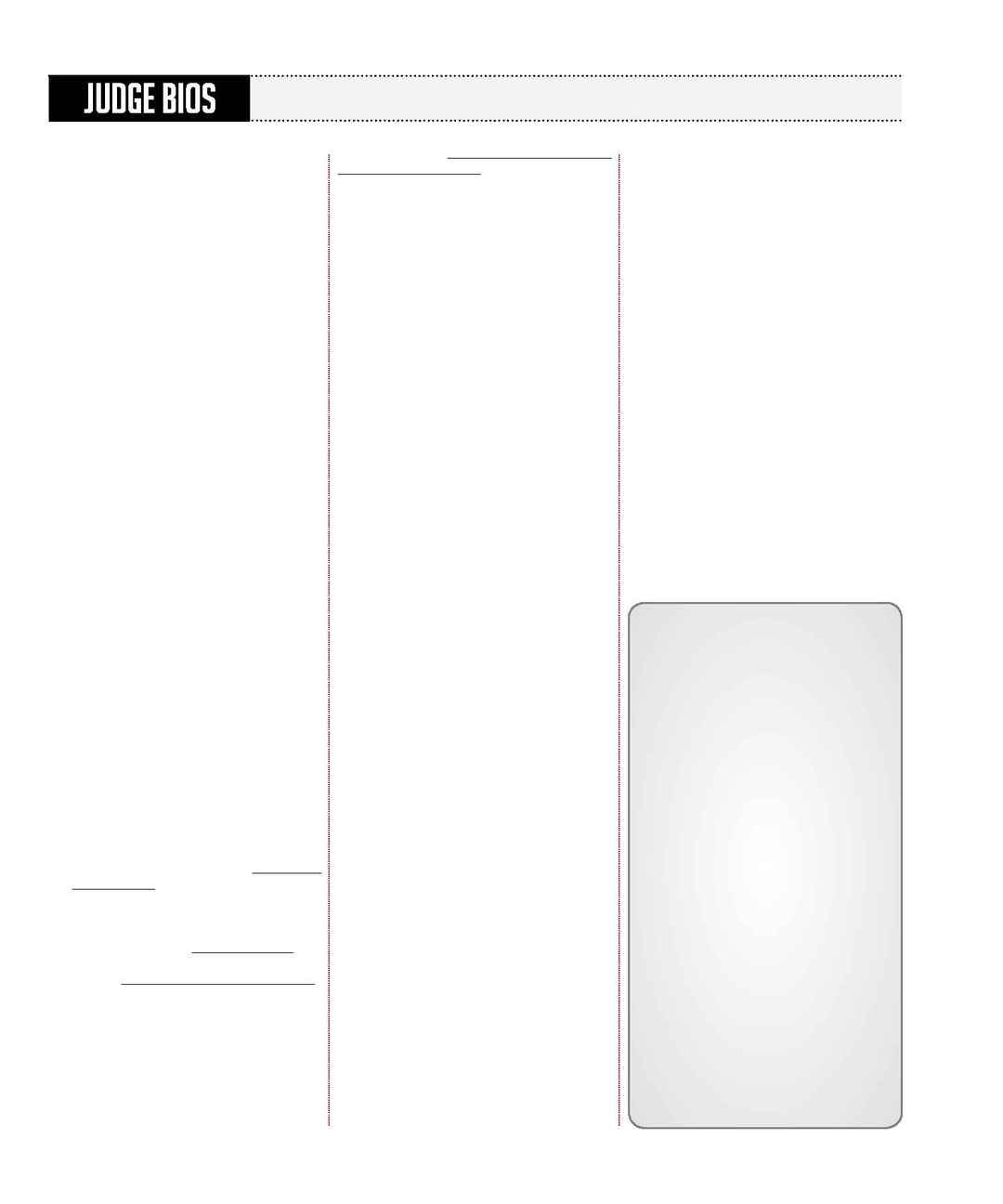 Jim Davis is a marketing/communications/
event consultant for filmmakers, writers, and
entertainment/lifestyle companies. He's dealt
with media relations for film festivals and guided
filmmakers with their acquisition and festival
strategies. Jim handles the U.S. publicity for
"Ahlaam," the 2006 Oscar submission from Iraq,
and is working with Human Film UK's forthcoming
documentary, "Shooting in Iraq." He's also a
contributing editor to CinemaWithoutBorders.com.
Sarah Diamond is the director of
programming for the Slamdance Film Festival,
overseeing all aspects of programming in
addition to Best of Screenings. Sarah also
runs the Anarchy Online Film Festival, and is a
producer of short film DVD compilations.
Michael Dixon, a graduate of the University
of Southern Mississippi, has been teaching high
school and producing regional commercials
since 2001. His short films have screened at film
festivals around Mississippi. He is the co-director
for the 2008 Ocean Springs Film Festival.
Les Edwards is a member of the organizing
committee of the Indie Memphis Film Festival, a
project of the nonprofit visual arts organization
Delta Axis. Les is a board member and treasurer
of the Memphis and Shelby County Film and
Television Commission. His day job is a CPA, and
he's an enthusiastic volunteer for various arts
organizations in Memphis.
Michelle Emanuel has been co-director of
the Oxford Film Festival since 2005, after years of
volunteering and screening films. In her day job,
she is a librarian at the University of Mississippi.
Bill Fitzhugh is an award-winning author of
7 satirical crime novels. His novels Pest Control
and Cross Dressing are in development at Warner
Brothers and Universal Studios. He writes/
produces/hosts a weekly show on XM Radio's
Deep Tracks channel, "Fitzhugh's All Hand Mixed
Vinyl." He's just finished The Exterminators, and
is currently working on a book with Brooks and
Dunn, called The Adventures of Slim and Howdy.
Hudson Hickman, originally from New
Albany, MS has worked in the film and television
industry for 30 years. Formerly Senior Vice-
President of Production for Television at MGM,
he's now an independent producer. He's currently
in post-production on a sequel to MGM's popular
movie, "War Games" and is developing a feature
film adaptation of Why Beulah Shot Her Pistol
Inside the Baptist Church, written by Mississippi
author, Clayton Sullivan.
John Johnston, a Jackson native, began
his career in 1985 as a wardrobe assistant
on an erotic-sci-fi-romantic-comedy filmed in
Louisiana. Now as a Location Manager on
Fox's award-winning series "24," John gets to
indulge in his favorite hobbies, photography
and architecture. His television credits also
include "The Pretender," "Drive," and "The
Unit." Feature films on his resume include "Pulp
Fiction," "Volcano," "The Chamber," "Big Bad
Love," and "The Rising Place."
Michael Kaczkowski, an artist/writer
originally from New York, studied Film and Fine
Art at the School of Visual Arts. He's written
numerous screenplays, directed several short
films and plays and has written an original
script for Lions Gate DVD. Michael is president
of Alatheia Prosthetics where he oversees the
creation of his own line of custom life-like
prostheses for amputees throughout the globe.
William Lowery is Vice President of
Underground Film and Management, a
production/management company. Underground
recently wrapped the Robin Williams/Mandy
Moore comedy, LICENSE TO WED for Warner
Brothers, and has over a dozen projects in
development at various studios. As a literary
manager, he represents writers working for
Wes Craven, Joel Silver, Neil Moritz, and Jerry
Weintraub, among others. Before producing,
William worked at United Talent Agency and
The William Morris Agency. A native of Jackson,
William is a graduate and former varsity football
player at Vanderbilt.
Jennifer Ogden is a film and television
producer from Natchez, MS. While pursuing a
theatrical career in New York, she worked on films
including "Annie Hall," "Manhattan," and "Hair"
which led her to a ten-year working relationship
with filmmaker Sidney Lumet. Her other film
credits include "How Stella Got Her Groove
Back," "Prelude to a Kiss," "The Manhattan
Project," "The Family Stone," among others.
She spent 4 years at 20th Century Fox as vice-
president in their film division, and garnered an
Emmy as supervising producer of Oprah Winfrey's
"Tuesdays with Morrie."
David Orr, native of Columbus, MS, is
the founder and president of Possumtown
Pictures, an independent film and television
production company. David gained recognition
with his award-winning feature film "Blossom
Time," starring Laurel Holloman. After years of
production experience and executive stints at the
studios, David recently relocated his company
to Mississippi and is in preparation for his next
film.
Mark Shilstone is a native of Long Beach,
Mississippi and a graduate of the University of
Southern Mississippi in Radio, Television, and
Film. He currently works as a producer on the
television show "Trading Spaces" on TLC.
Emily Trenholm chairs the program
committee for the Indie Memphis Film Festival,
and produces the festival program. Indie Memphis
will celebrate its 10
focuses on "The Soul of Southern Film," Emily
serves on the board of directors of Delta Axis,
a Memphis arts organization and serves as the
executive director of the Community Development
Council of Greater Memphis, working to revitalize
Memphis neighborhoods through affordable
housing, economic development, and other
strategies.
Mississippi Film Fun Facts
"O Brother, Where Art Thou?" shot in ten different
counties around the state.
The Mississippi Film Office is one of the oldest
film offices in the country, created in 1973. Robert
Altman's "Thieves Like Us" was the first feature
assisted.
Mississippi currently has nine film festivals:
Magnolia Independent, Crossroads, Tupelo, Oxford,
Jackson Jewish, Ocean Springs, Reel South, Natchez
Literary & Cinema, and Delta International Film and
Video Festivals.
"Walk the Line" and "Black Snake Moan" are the
most recent feature films to shoot partially in
Mississippi.
The first documented film to be shot in Mississippi is
"The Crisis" in 1916.
At least 4 versions of "Huck Finn" have been shot in
the state.
Canton, MS is the future home of a workforce
training facility and sound stage.
Acclaimed film director, Charles Burnett, was born in
Vicksburg, MS.
Some of Mississippi's finest working in the film and
television industry: Morgan Freeman, Parker Posey,
James Earl Jones, Diane Ladd, Gerald McRaney, Sela
Ward, Oprah Winfrey, among many others.
.cr
o
ssr
o
7