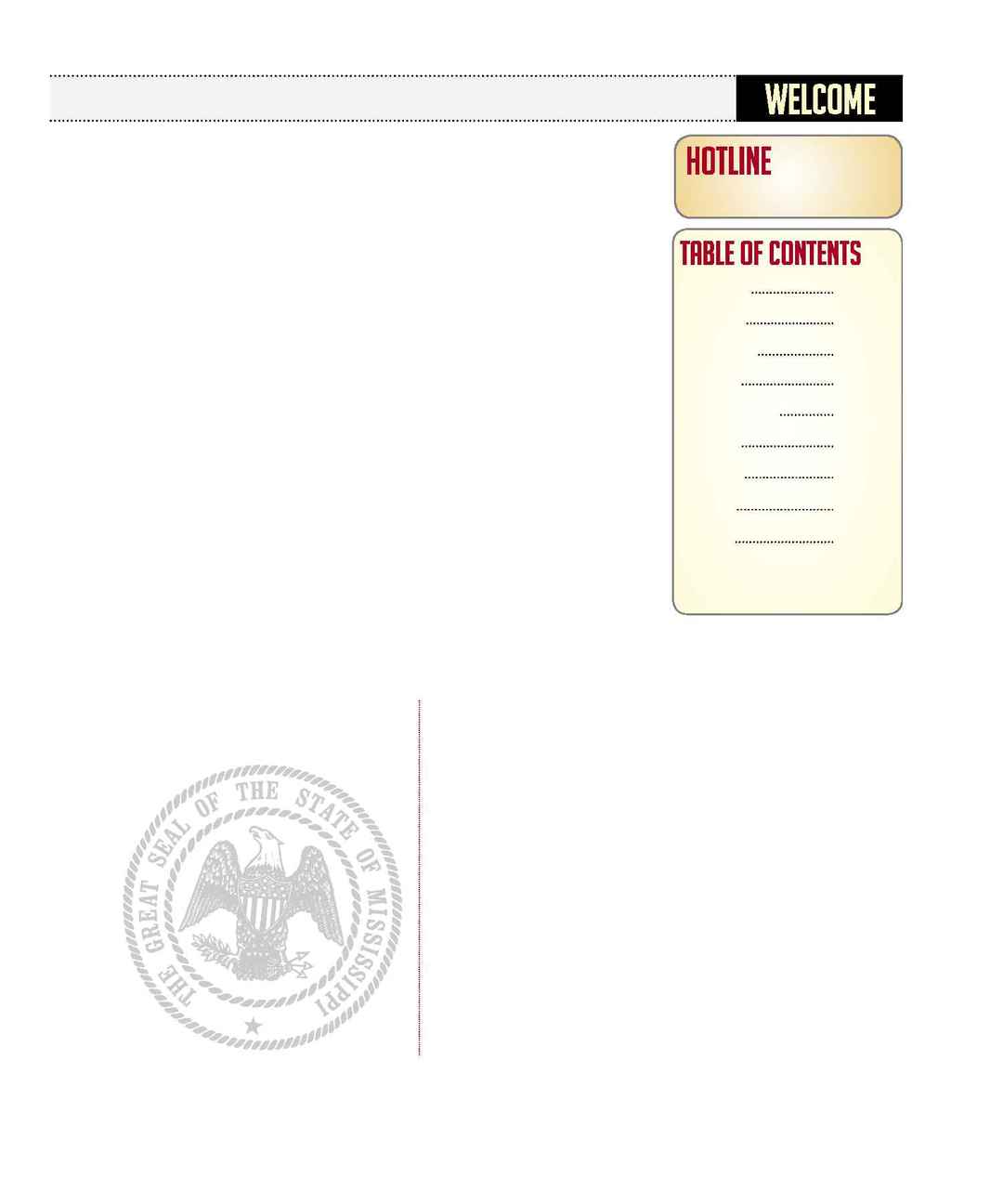 As Governor of the State of Mississippi, it is my pleasure
to welcome you to the 8th Annual Crossroads Film Festival.
Our state is proud to work with the Mississippi Film Office in
hosting this festival, where film enthusiasts from around the
globe convene at the Crossroads to continue Mississippi's rich
tradition of storytelling.
This year's event boasts of more than 60 films being shown
on area screens over four days. Free filmmaking and acting
workshops for children will inspire the imagination of our young
people, placing them on the path to be the next Willie Morris or
Eudory Welty.
Your continued support of our rebuilding efforts after
Hurricane Katrina is of the utmost importance. Our friends
and families on the Gulf Coast have epic stories to tell, and
filmmakers from around the country continue to pay tribute to
these real-life heroes through their art.
Again, I would like to congratulate the Crossroads Film
Society on what will be another successful year of hosting
this festival. We are proud of our filmmakers who are sharing
Mississippi's stories with the world.
For information or assistance, please
call
601.359.3347
Who We Are
The Society
Our Sponsors
Judge Bios
Festival Schedule
Workshops
The Venues
The Films
The Music
page 4
page 5
page 6
page 7
page 8
page 11
page 12
page 13-18
page 19
Crossroads Film Festival Booklet
designed by Darren Schwindaman of
www.entropytheory.com
.cr
o
ssr
o
3
The best way to attend the Crossroads Film
Festival is by purchasing a Crossroads Festival Pass,
available prior to the festival at area Be-Bop Record
Shops, as well as at New Stage on March 24th and
by calling the Crossroads office at 601-510-9148.
Festival Passes are $75 for non-members and $55
for Crossroads members and they include access to
every event discussed below.
You can also purchase your Festival Pass
on-site once the festival begins, or you can buy
individual tickets to most events at $7 per film block
(or afterparty), $5 for Crossroads members. Youth
seminars are free on March 31st and adult seminars
are $15 ($10 for members) for the entire Saturday
block.
Here's a quick synopsis of what you can expect:
SATURDAY, MARCH 24: At New Stage Theatre,
9:30 a.m. until Noon, "Kids in the Movies," a
fascinating seminar on how families can support
child actors and still have a normal life. At 1:00
p.m. and 3:00 p.m., two showings of the amazing
shot-for-shot remake "Raiders of the Lost Ark: The
Adaptation" (p. 11).
THURSDAY, MARCH 29: The festivites begin at 4
p.m. with an passholder-only reception in the Plaza
building downtown, followed by two screens of films
at 7pm at the UA Parkway Place in Flowood (p. 13).
Afterparty at Hal and Mal's featuring Beach House
and Unwed Sailor.
FRIDAY, MARCH 30: The Mississippi Film
Summit (free by reservation, see p. 11) runs from
9:00 a.m. to 4:00 p.m. at Central High School in
downtown Jackson. At 4:00 p.m., passholders enjoy a
filmmaker reception at Schimmel's, followed by two
blocks of films at 7pm at the UA Parkway Place (p.
13). Afterparty at Hal and Mal's featuring Snowden,
Bear Colony and Dark Knights of Camelot.
SATURDAY, MARCH 31: From 9:00 a.m. to
3:00 p.m. Cellular South presents our youth-
focused filmmaker seminars at Millsaps College
(Free admission, p. 11). From 10:00 a.m. to 4:15
p.m., amateurs and professionals can enjoy the
writer/director track ($15, $10 for members), also
at Millsaps. Meanwhile, films begin at UA Parkway
Place at 1 p.m. on two screens with blocks at 1 p.m., 3
p.m, 5 p.m. and 7 p.m (pp 14-16). Pass-only reception
at 4pm at Corky's BBQ. The Crossroads Awards party
begins at 9 p.m., featuring Deerhunter, Amanda Ray
and Questions in Dialect.
SUNDAY, APRIL 1: From 1pm to 5pm, two
screens of films in three different blocks, including
World Cinema Short films and "10 Items for Less"
starring Morgan Freeman (p. 17).
how to attend the festival
Welcome Filmmakers and Film Lovers,
Star Trek's Captain Kirk set out on a 5-year mission to explore the cosmos. Now
in our 8th year, the Crossroads Film Festival continues to explore the reaches of every
filmmaker's vision of their personal cosmos. Thank you for joining us on this adventure!
Whether you're new to our film society, a current member, a sponsor, or one
of the talented guests participating in this year's festival, we know you all enjoy a
good story. All around us are fascinating people with immense talent, creativity and
interesting tales. All of this year's filmmakers seek to share their stories with you and
they appreciate your attention. As the filmmakers are watching you watch them, they,
in turn, want to hear your stories and possibly help you share yours.
The festival continues to grow, and we attribute that to past participants sharing
their experience with peers, Crossroads members promoting us at festivals all over
the country, the generous support of our sponsors, including the Mississippi Film
Office, and an extremely dedicated and hard-working Board of Directors, Festival
Committee, and team of volunteers. The quality of the films gets better each year as
we get more films entered from more places. We hope you agree that these are some
of the best films being made here in Mississippi and around the world.
The spirit of the Crossroads Film Society and our year-round commitment to
independent film comes not merely from offering an alternative to television and
Hollywood blockbusters. We want to help you tell your story, too. We hope you'll
attend our filmmaking workshops this year, write and shoot your story, and submit
it to next year's festival.
We encourage you to meet the visiting filmmakers and help us shower them
with southern hospitality. See their stories. Consider joining the Film Society and
participate in it, helping decide what we do and what we show. With your continued
support we'll continue to seek out new stories, like yours.