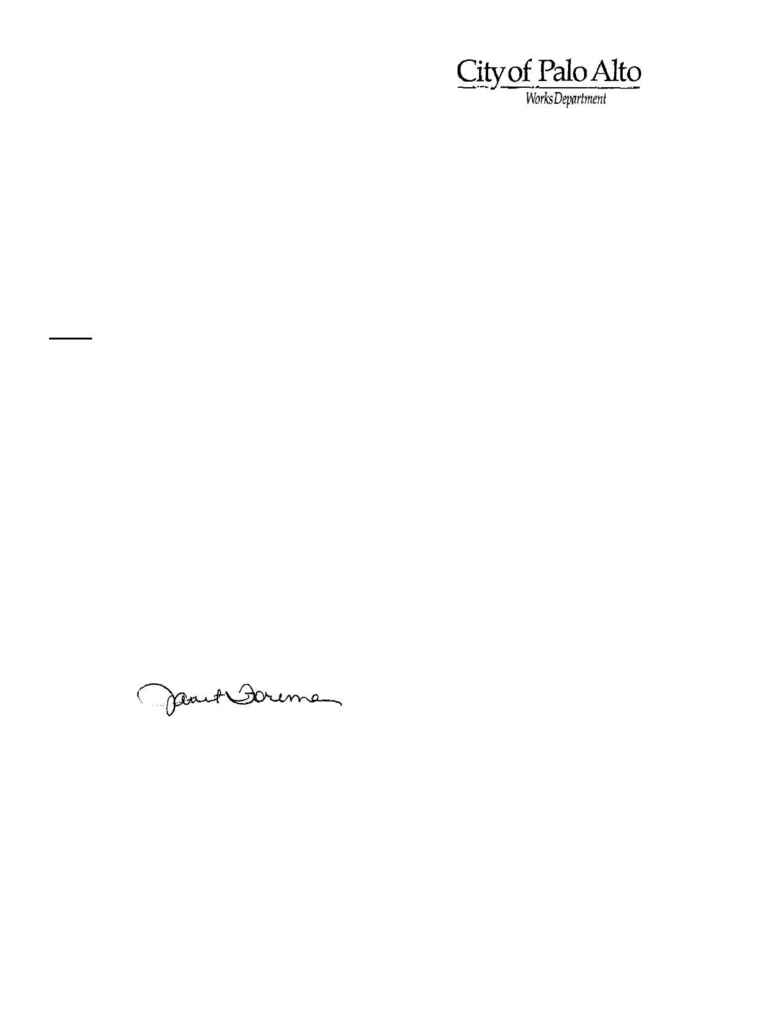 Administration
650.329.2373
650.329.2299 fax
Engineering
650.329.2151
650.329.2299 fax
Environmental
Compliance
650.329.2598
650.494.3531 fax
Equipment
Management
650.496.6922
650.496.6958 fax
Facilities
Management
650.496.6900
650.496.6958 fax
Operations
650.496.6974
650.852.9289 fax
Quality Control
650.329.2598
650.494.3531 fax
On April 6, 1998, the Palo Alto City Council approved refunds to residences and
businesses that rented debris boxes after the February winter storm. These refunds only
are available to residences and businesses for flood-damaged materials and for those that
paid out-of-pocket for the bins, not for those whose insurance policies paid for them. The
Palo Alto Sanitation Company (PASCO) has provided City staff with a list of addresses
of those who rented debris boxes after the storm.
I understand that your neighborhood association is in the flood-damaged area and that you
may have residences and businesses that would be interested in the refund. Please
distribute the attached refund request form. Remember that a copy of the front and back
of the canceled check and a signature attesting that the cost was paid out-of-pocket are
necessary. City staff will be cross-checking to ensure that the address is in the flood-
damaged area, and will then forward the request to the Accounting Division to process the
checks. If you have any questions, please call me at 496-6974.
Janet Foreman
Public Works Coordinator
P.O.Box 10250
Palo Alto, CA 94303