Suzuki 2002 lc Page 1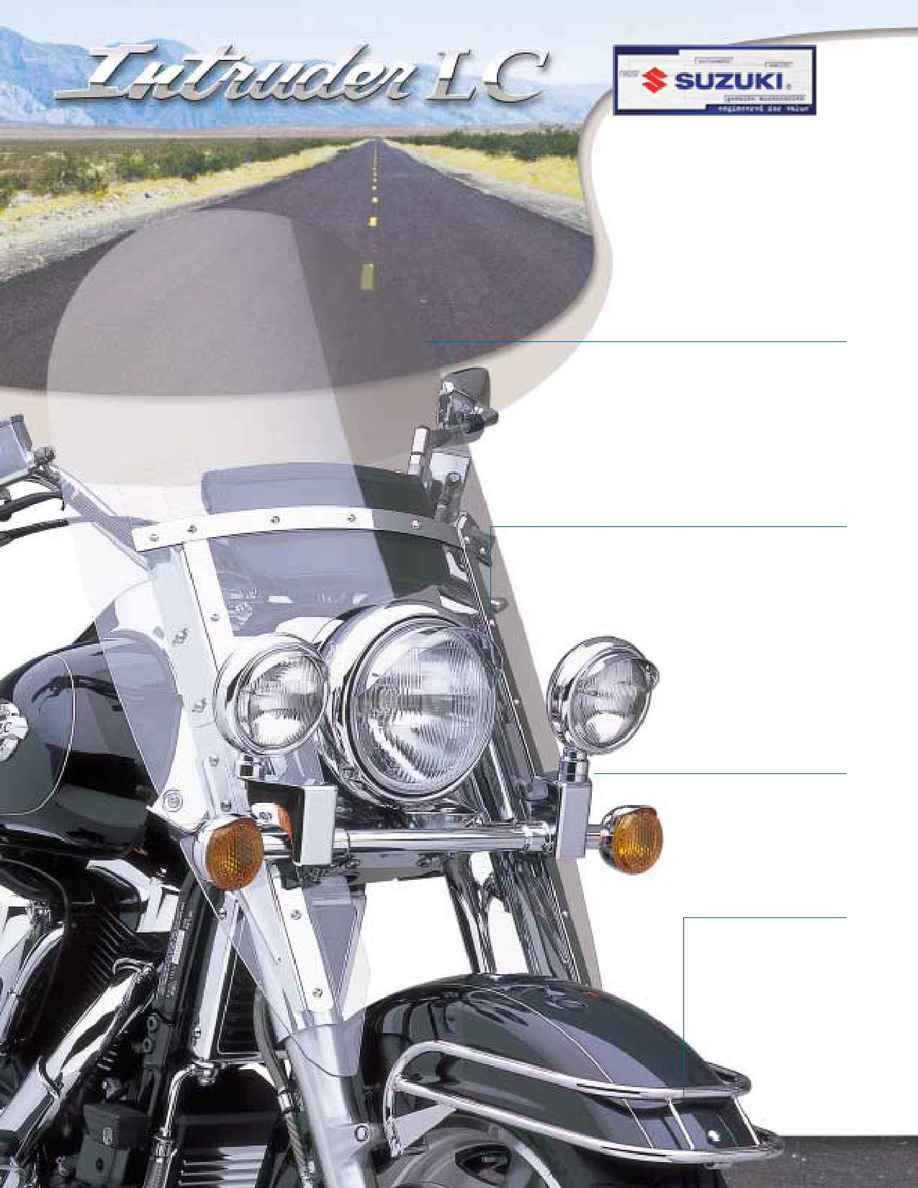 This custom-engineered windshield provides classic styling while
helping to provide wind protection. Includes all chrome mounting
hardware and lowers. Made of LEXAN
Headlight Visor/Turn Signal Visors
These chrome-plated visors add to the classic style of the Intruder LC.
Turn Signal Visors (Set of 2)
Chromed steel accents the contoured
front fender of the Intruder LC.
Driving Light Bar/Lamp Set
Replacing the stock turn signal bar, this
classic accessory provides added lighting
in conjunction with the Intruder LC
headlight. Custom wire harness/coupler,
switch and visors included.