Suzuki 2002 lc Page 7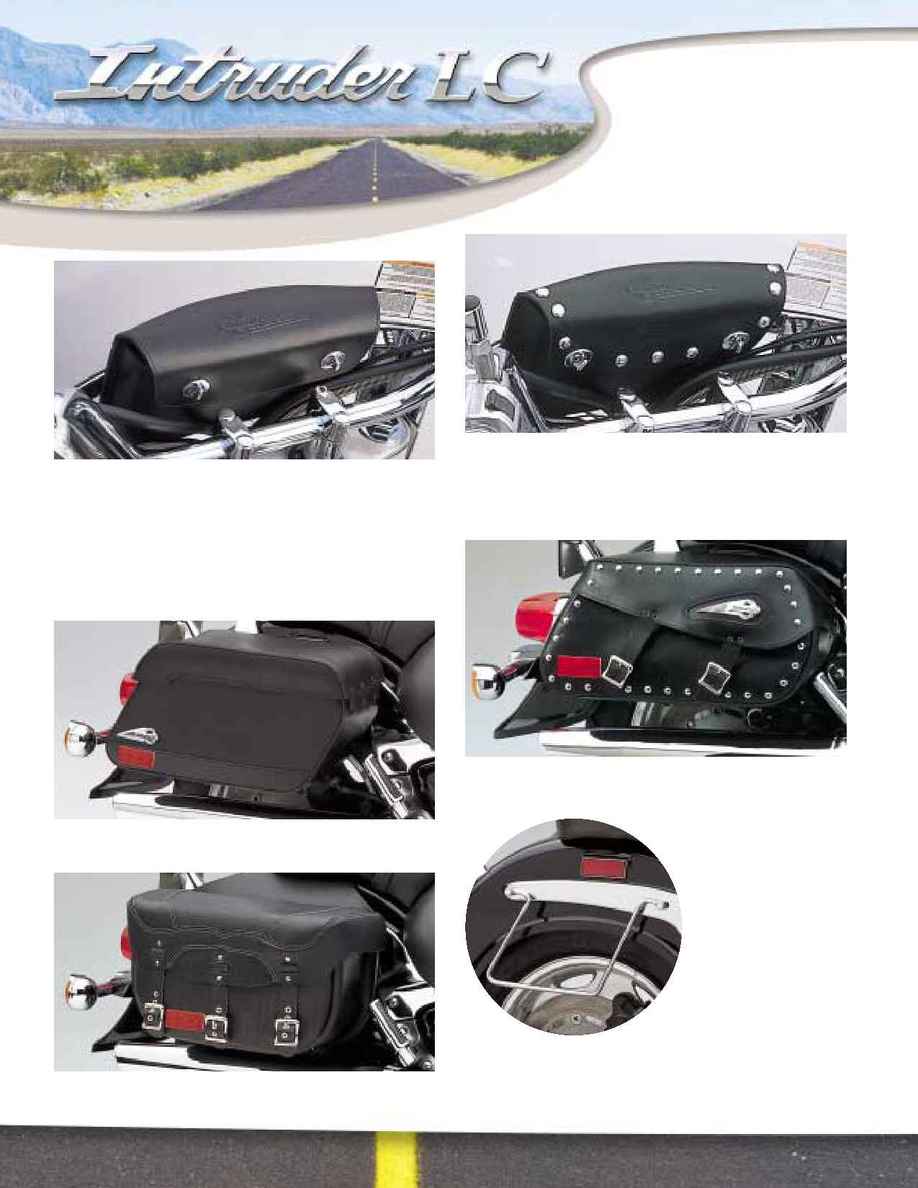 Rigid Mount Saddlebags ­ Flip Top
These chrome-plated Saddlebag Supports install in seconds and are
required when using saddlebags.
Handy storage for light weight items like sunglasses and maps. Features embossed Intruder LC logo. Installs
in minutes. Fits our Classic Windshield #99950-72010 and Adjustable Windshield #99950-72012.
Rigid Mount Saddlebags ­ Studded
Custom-engineered for the Intruder LC, choose from rigid-back, bolt-on style or convenient Throw-Over style ­
all with the finest quality leather for that classic look. Saddlebag Supports required for use.