Suzuki 2002 lc Page 6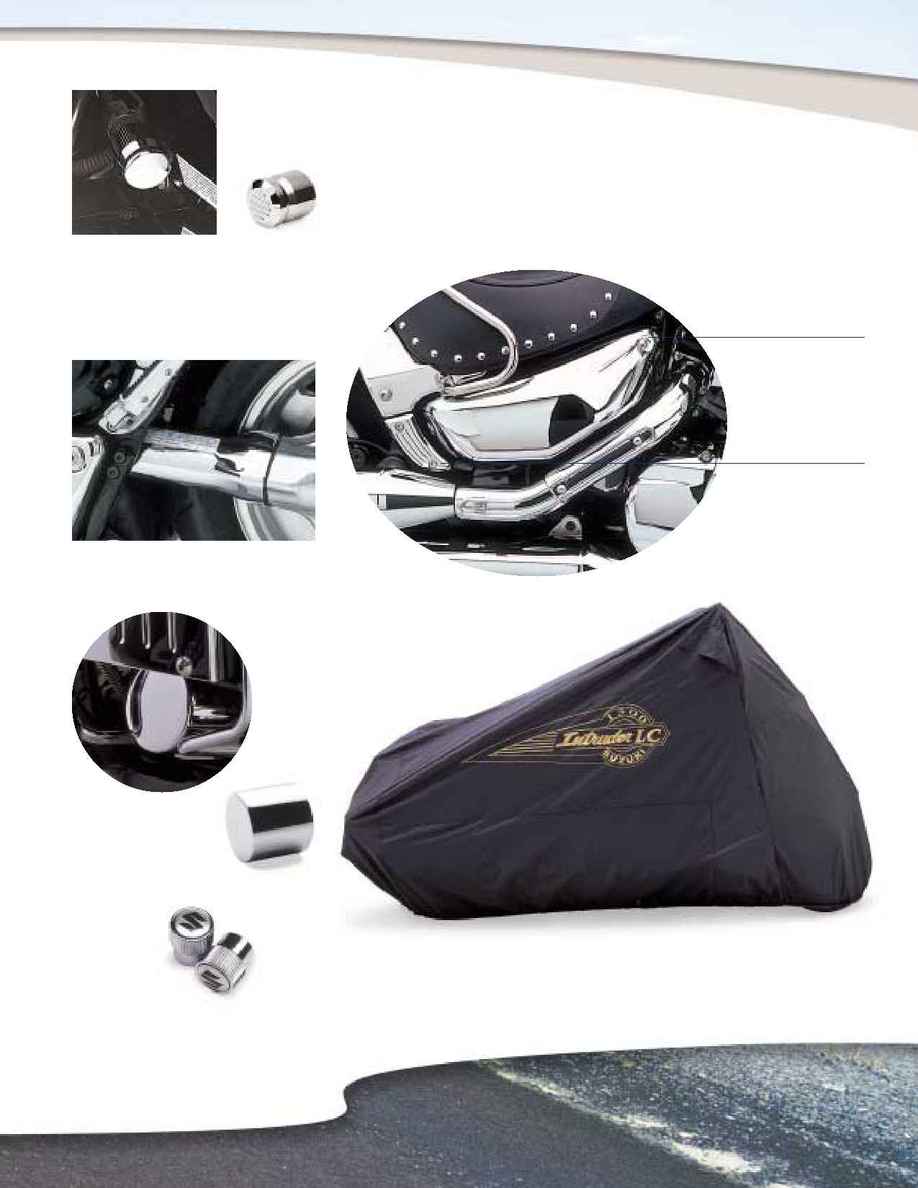 This brilliant chrome cover fits snugly on to the swingarm.
Brilliantly chromed, this cover slides right
over the oil filter for a unique, custom
finish.
These billet covers hide the
frame and give a finished look
after you remove the footpegs
when setting up your bike for
solo use. Warning: Only install
footpeg removal kit after
removing passenger seat.
These brilliantly chromed side
covers replace the originals for
that custom look. Left & Right
sold separately.
Heavy weight polyester sheds water, ventilates condensation and is heat resistant for use on warm (not hot) engine/exhaust. Built-in soft liner helps
protect the windshield, shock-corded hem with reinforced grommets allows use of cable or bar lock.
These valve caps add a elegant, finishing touch to your Intruder LC.
Made from solid brass and chrome plated, these caps include an
internal O-ring to help prevent air loss.
Installs in seconds over your original
choke knob for that custom look.
ki dealer. For the dealer nearest you, call 1
-800-828-RIDE, or visit us at www.suzuki.com.