Suzuki 2002 lc Page 2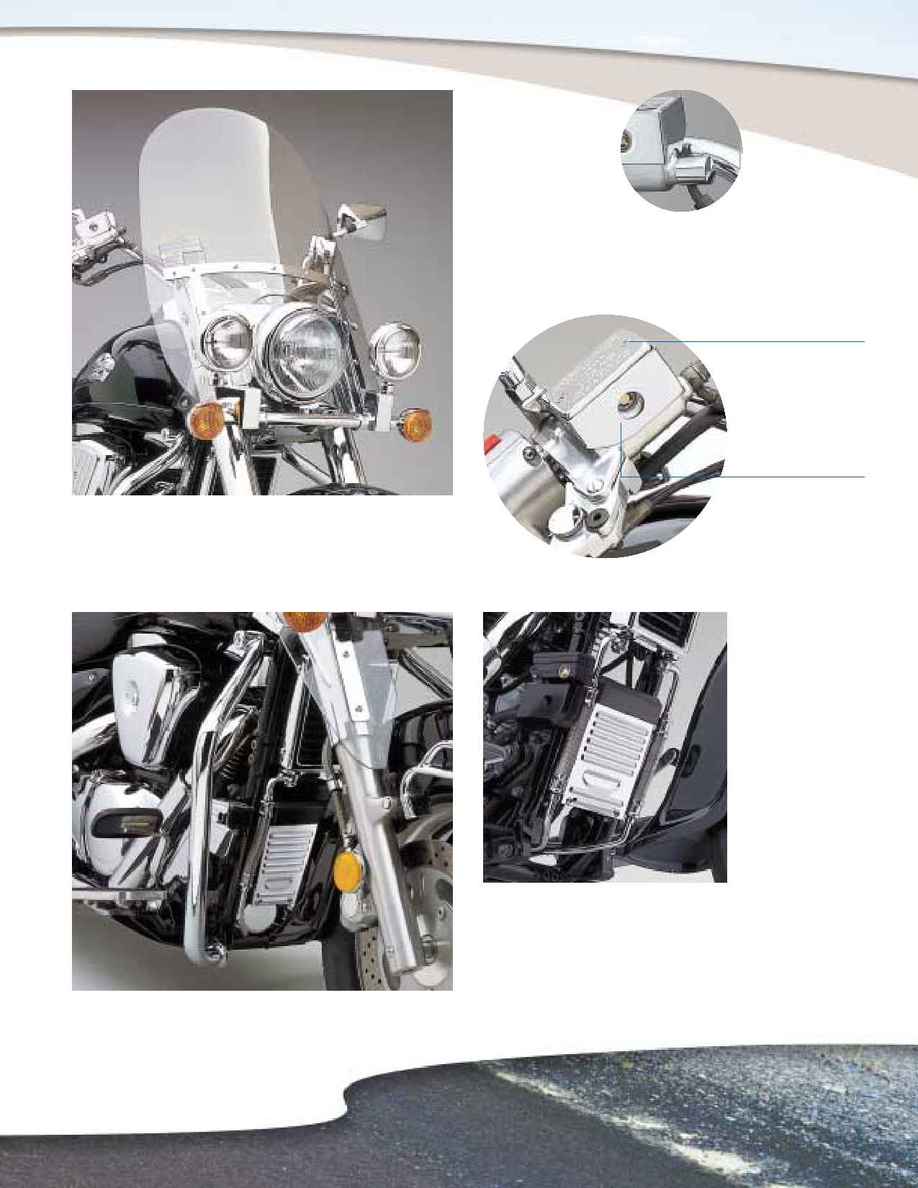 Windshield features 2 inches of height adjustment for
those needing just a little more height coverage and less expense.
Chrome hardware included.
Chrome Master Cylinder Connecter Caps
Add a finishing touch with these chrome plated caps. They fit upper
and lower brake hose union bolts on most models.
The brilliant finish of these
replacement Master Cylinder
Caps add a more custom look
to the Intruder.
Chrome
pkg qty 1
This chrome-plated Master
Cylinder Trim looks great and
installs in minutes.
These chrome-plated tubular steel Engine Case Guards dress up your
Intruder LC while helping to protect the engine cases from damage.