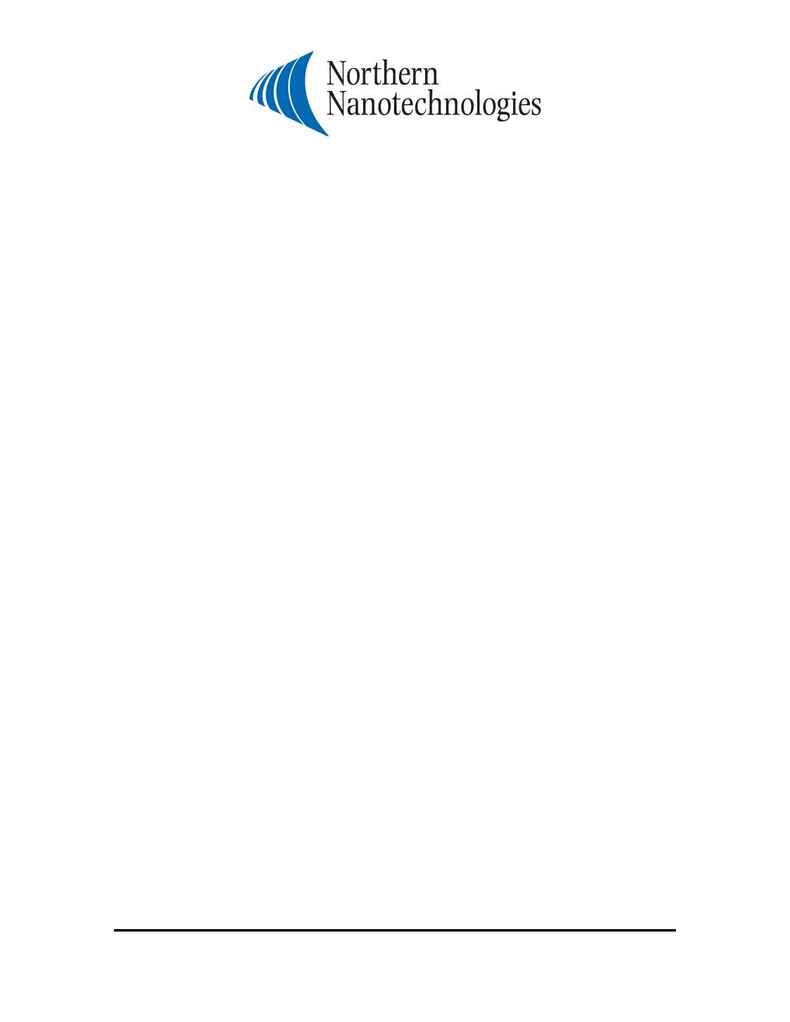 Odor: Not known.
Boiling Point: 100 șC (~ 212 F)
Freezing Point: 0 șC (~ 32 F)
Vapour pressure: N/A
Specific gravity (water = 1): ~ 1.0
pH: ~ 7-8

Section 10 ­ Reactivity

Chemical stability: Stable if used according to specifications.
Conditions to avoid: None known.
Incompatible Materials: Linseed oil, magnesium. Contact with chlorinated
rubber at high temperatures can cause violent reaction.
Hazardous decomposition products: No hazardous decomposition products
have been identified.

Section 11 ­ Toxicological information:

No health effects have been determined for nanocrystalline forms of this material.
We recommend appropriate precautions be taken to limit exposure to this
material. The below toxicological information is for the equivalent bulk material.

Poison by ingestion, intraperitoneal, subcutaneous, and intravenous routes.
Human systemic effects by ingestion: acute pulmonary edema, agranulocytosis,
blood pressure decrease, diarrhea and other gastrointestinal changes,
hypermotility, increased pulse rate without blood pressure decrease, level
changes for metals other than Na/K/Fe/Ca/P/Cl, microcytosis with or without
anemia, normocytic anemia. Experimental teratogenic and reproductive effects.
Questionable carcinogen with experimental tumorigenic data. Human mutation
data reported. An eye irritant. When heated to decomposition it emits toxic fumes
of SO

Inhalation: Irritates the respiratory tract. Exposure to fumes over 52 mg/m
cause "metal fume fever." Onset of symptoms may be delayed 4 ­ 12 hours.
Symptoms include irritation of the nose, mouth and throat, chills, muscle ache,
nausea, fever, dry throat, cough; weakness, lassitude (weakness, exhaustion);
metallic taste; headache; blurred vision; low back pain; vomiting; fatigue; malaise
(vague feeling of discomfort); tightness chest; dyspnea (breathing difficulty),
rales, decreased pulmonary function cough, stomach pain, nausea, vomiting,
metallic taste, chills, fever, pains in the muscles and joints, thirst, bronchitis or
pneumonia, and bluish tint to the skin. Higher exposures can cause pulmonary
edema, a medical emergency that can be delayed for several hours. This can
cause death.
Northern Nanotechnologies Inc., 700 Bay St., Suite 1100, Toronto, ON M5G 1Z6 Tel (416) 260-8889 Fax (416) 260-8839