Northern Nanotechnologies MSDS Pb Cr O 4 rev 1 0 Page 1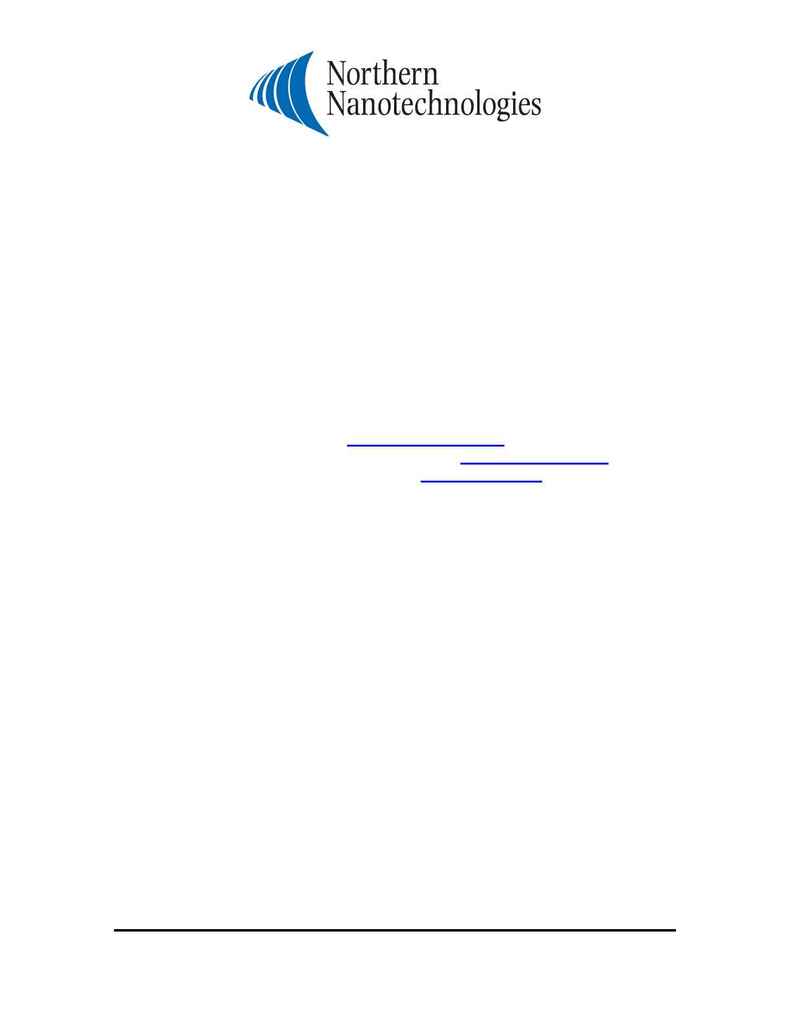 Material Safety Data Sheet
Revision Number: 1.0
Revision Date: February 1, 2007
Section 1 - Product and Company Information

Product Name: NNT Lead Yellow
Catalog Number: NNT Lead Yellow
Unit Size: 100 mL ­ 1 L
Manufacturer/Supplier: Northern Nanotechnologies Inc.

700 Bay St., #1100, Toronto, Canada

Section 2 ­ Composition, Information on Ingredients

Component A: Water


CAS 7732-18-5; 99%+ by weight

Component B: Lead Chromate (as nanocrystal compound)


CAS (Lead Chromate) 7758-97-6; < 0.1 % by weight

Component C: Polymer


CAS not disclosed; < 1 % by weight

Section 3 ­ Hazards Identification

Emergency Overview:

Colour: Bright yellow
Physical form: Liquid
Major Health Hazards: Moderately toxic. Lead and lead compounds are
suspected carcinogens according to NIOSH.
Physical Hazards: None.
Northern Nanotechnologies Inc., 700 Bay St., Suite 1100, Toronto, ON M5G 1Z6 Tel (416) 260-8889 Fax (416) 260-8839