Suzuki 2002 gs 500 Page 4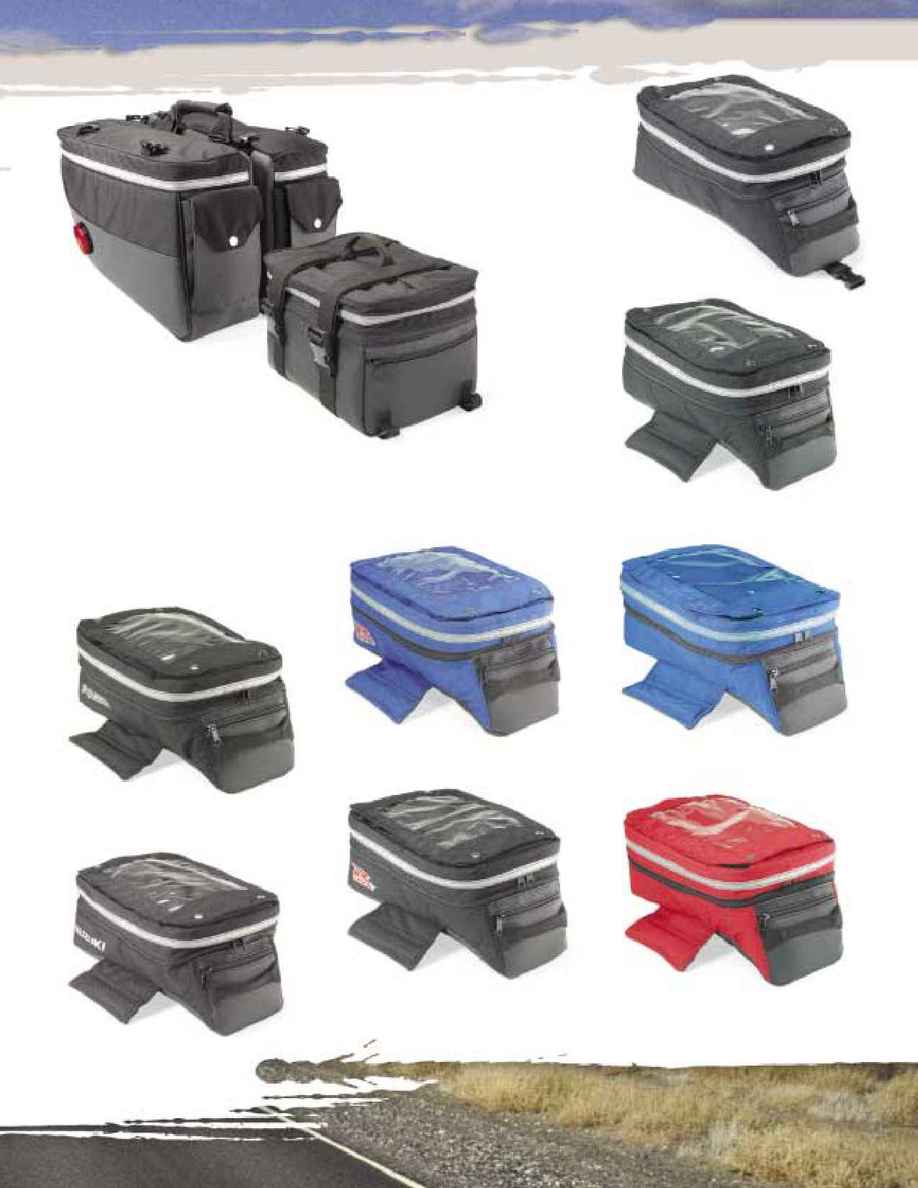 Constructed of 600 denier urethane-backed
polyester, these expandable Magnetic Tank Bags attach by magnets
and a front strap for added security. All feature soft non-slip neoprene
bottom, removable map pocket, key clip, mesh pocket inside and 3M
reflective tape for added visibility. Color-coordinated with logos for
each model. 6" H x 8" W x 11" D
Katana Magnetic Tank Bag ­ Black
GSX-R Magnetic Tank Bag ­ Black
GSX-R Magnetic Tank Bag ­ Blue
Suzuki Magnetic Tank Bag ­ Black
Plain Magnetic Tank Bag ­ Black
Plain Magnetic Tank Bag ­ Blue
Plain Magnetic Tank Bag ­ Red
Constructed of 600 denier
urethane-backed polyester,
this expandable Deluxe Tank
Bag attaches with sturdy
adjustable straps front and
rear. Features soft non-slip
neoprene bottom, removable map
pocket, key clip, mesh pocket inside and 3M
reflective tape for added visibility.
6" H x 8" W x 11" D
All Sport Soft Luggage is constructed of
600 denier urethane-backed polyester. All
feature diamond tarp bottom for water
resistance, fully adjustable nylon straps,
mesh pocket inside, key clip and 3M
reflective tape for added visibility.
Can be used with or without above saddlebags.
For ordering and availability information, see your Suzuki dealer. For the dealer nearest you, call 1-800-828-RIDE, or visit us at www.suzuki.com.