Suzuki 2002 gs 500 Page 3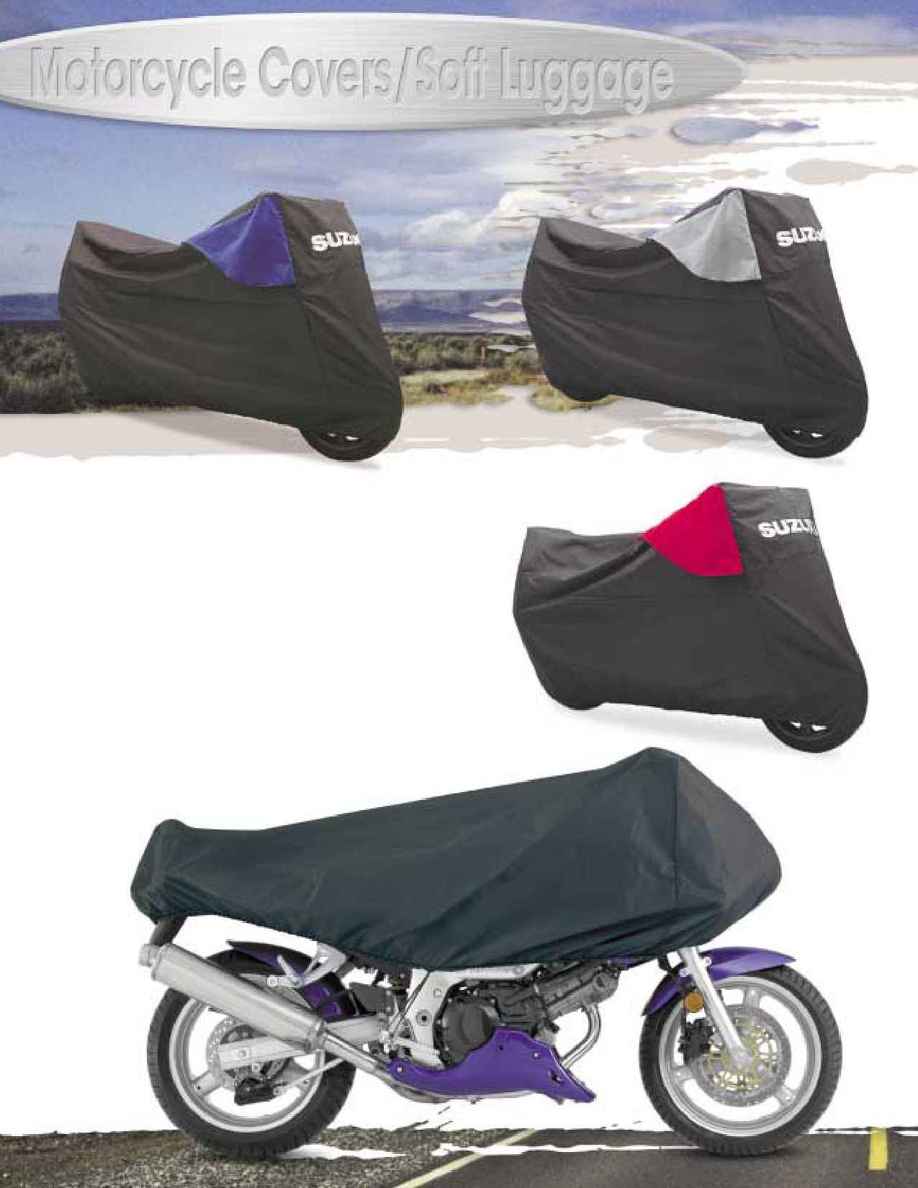 Suzuki Sport Motorcycle Covers
Heavy-weight polyester sheds water, ventilates condensation and is heat resistant for use on warm (not hot)
engine/exhaust. Built-in soft liner helps protects the windshield, shock corded hem with reinforced grommets
allows use of cable or bar lock. Available in red or blue accent color with Suzuki logo in front. Standard fits:
GSX-R, Katana, Bandit, GS500E, Large fits: TL1000S, TL1000R, GSX-1300R.
Suzuki Sport Half Motorcycle Cover
For times when a full cover is not necessary, this half cover fits the
job. Constructed from water resistant 250 polyester, the cover comes
with a Suzuki logo on the front and a handy storage bag.