Northern Nanotechnologies MSDS Cd Te rev 1.2 Eng Page 8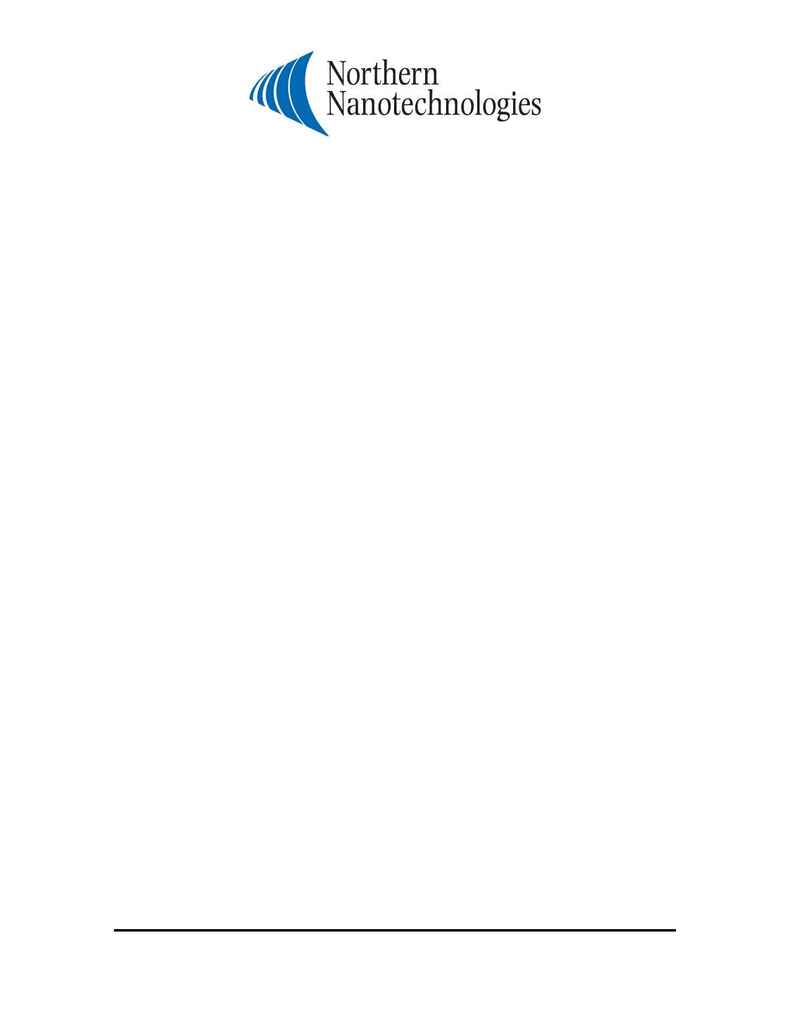 HEREIN OR FOR INCORRECT HANDLING OR USE OF THE PRODUCT OR
THE INHERENT HAZARDS INVOLVED IN THE NATURE OF THE PRODUCT
ITSELF. ALL MATERIALS MAY PRESENT UNKNOWN HAZARDS AND
SHOULD BE USED WITH CAUTION. ALTHOUGH CERTAIN HAZARDS ARE
DESCRIBED HEREIN, NNT CANNOT GUARANTEE THAT THESE ARE THE
ONLY HAZARDS THAT EXIST.

Northern Nanotechnologies Inc., 700 Bay St., Suite 1100, Toronto, ON M5G 1Z6 Tel (416) 260-8889 Fax (416) 260-8839