Northern Nanotechnologies MSDS Cd Te rev 1.2 Eng Page 6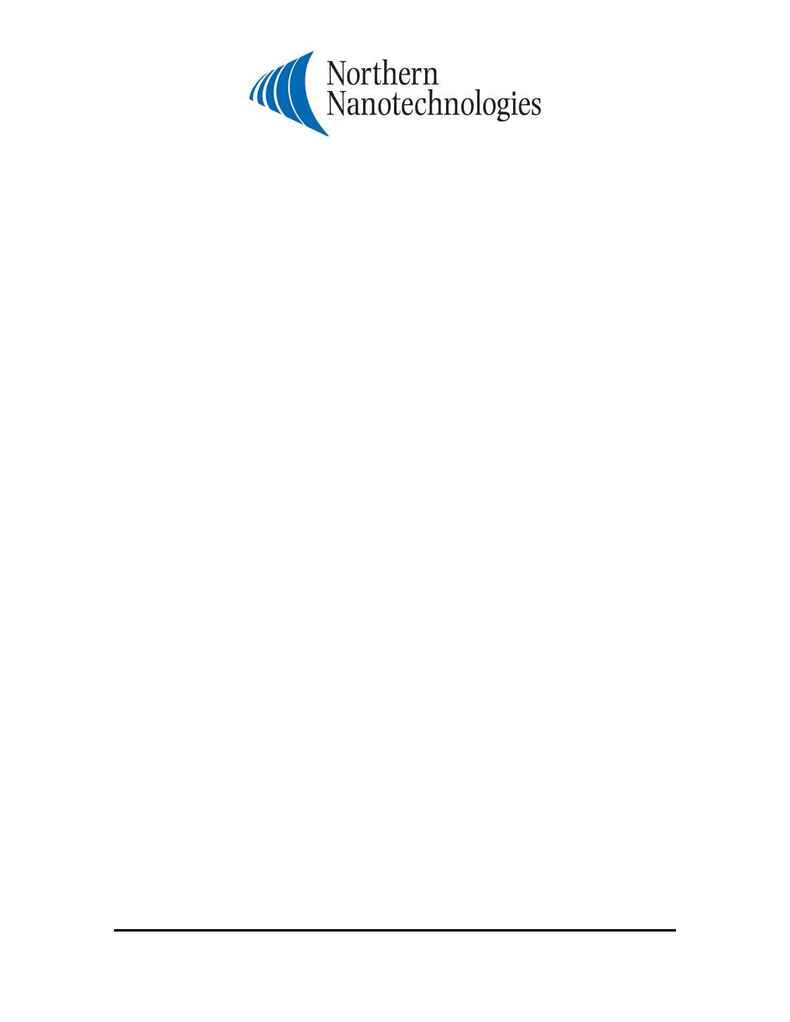 Section 12 ­ Ecological Information:

Do not allow material to be released to the environment in any form without
proper permits and waste-disposal precautions.

Section 13 ­ Transportation Information:

U.S. DOT: Not regulated
Canadian Transportation of Dangerous Goods: Not regulated

Section 14 ­ Disposal:

Dispose in accordance with all local, state/provincial and federal regulations.
Considered dangerous to the environment.
U.S. EPA Hazardous Waste Number: D006 (Cadmium).

Section 15 ­ Regulatory Information:

U.S. Regulations

CERCLA: No
TSCA listed: Yes
Sara Title III, sec 302, 304: No

Canadian Regulations

DSL listed: No
NDSL listed: Yes
WHMIS classification: D1B, D2A

European Regulations

EINECS No.: 215-149-9
Classification: Xn
EC risk phrases: R20/21/22, S2, 60, 61

Section 16 ­ Other Information:

References used to prepare this MSDS include:

Lewis, Richard J., Sr, (2003). Sax's Dangerous Properties of Industrial Materials
(10th Edition) Volumes 1-3. John Wiley & Sons.
Northern Nanotechnologies Inc., 700 Bay St., Suite 1100, Toronto, ON M5G 1Z6 Tel (416) 260-8889 Fax (416) 260-8839