Northern Nanotechnologies MSDS Cd Te rev 1.2 Eng Page 3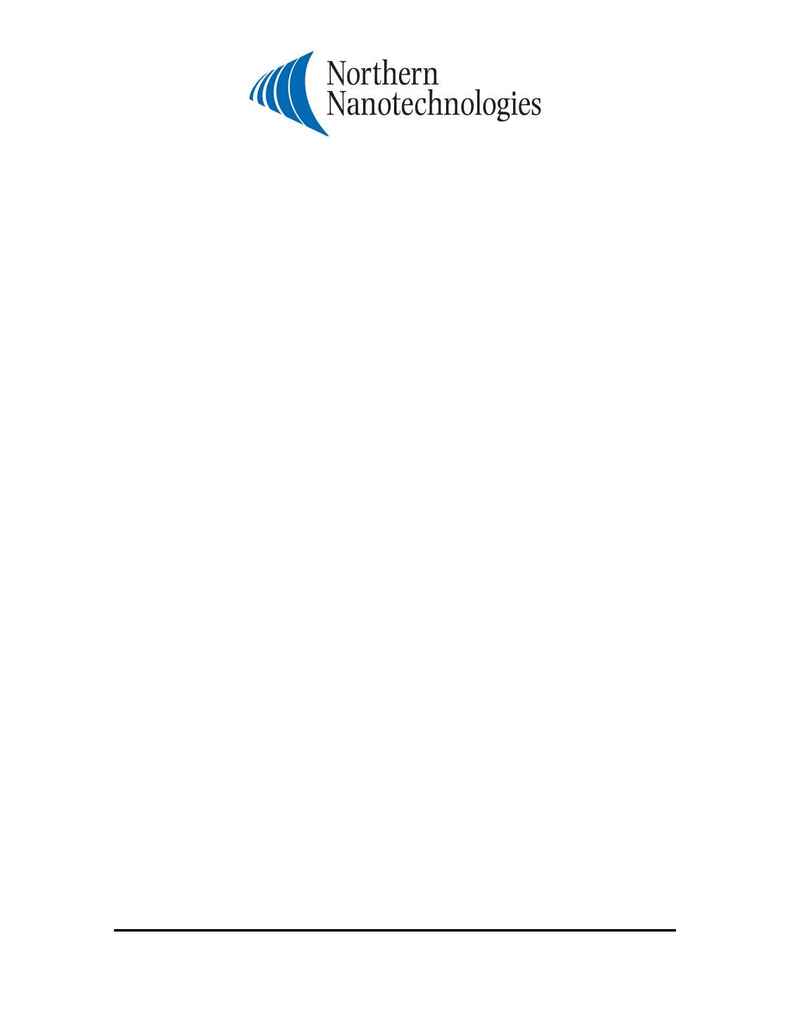 Section 6 ­ Accidental Release Measures

Use personal protection recommended in Section 8. Isolate the hazard area and
deny entry to unnecessary and unprotected personnel. Absorb spill onto an
appropriate material. Collect and dispose of all waste in accordance with
applicable laws. This material is a water pollutant; keep out of drains, sewers,
ditches, and waterways.

Section 7 ­ Handling and Storage

For improved performance, store at 2-6ºC away from sunlight. Use appropriate
laboratory work practices, including wearing of laboratory coats, gloves, and
protective eyewear.

Section 8 - Exposure Controls/Personal Protection:

No exposure limits have been determined for nanocrystalline forms of this
material. The below exposure limits are based off the individual chemical
components. We recommend appropriate precautions be taken to limit exposure
to this material.

Exposure limits:

Cadmium compounds (as Cd)
, STEL not determined (OSHA)
- TLV (total dust) 10 µg/m

Tellurium compounds (as Te)

, STEL not determined (OSHA and ACGIH)

Protective equipment:

Wear appropriate gloves, protective clothing and eyewear and follow safe
laboratory practices. Emergency eye wash station and quick drench shower
should be provided in the immediate work area as per the ANSI Z358.1
guidelines.

Section 9 ­ Physical and Chemical Properties

Physical State: Liquid
Color: Yellow-brown
Odor: Not known.
Northern Nanotechnologies Inc., 700 Bay St., Suite 1100, Toronto, ON M5G 1Z6 Tel (416) 260-8889 Fax (416) 260-8839