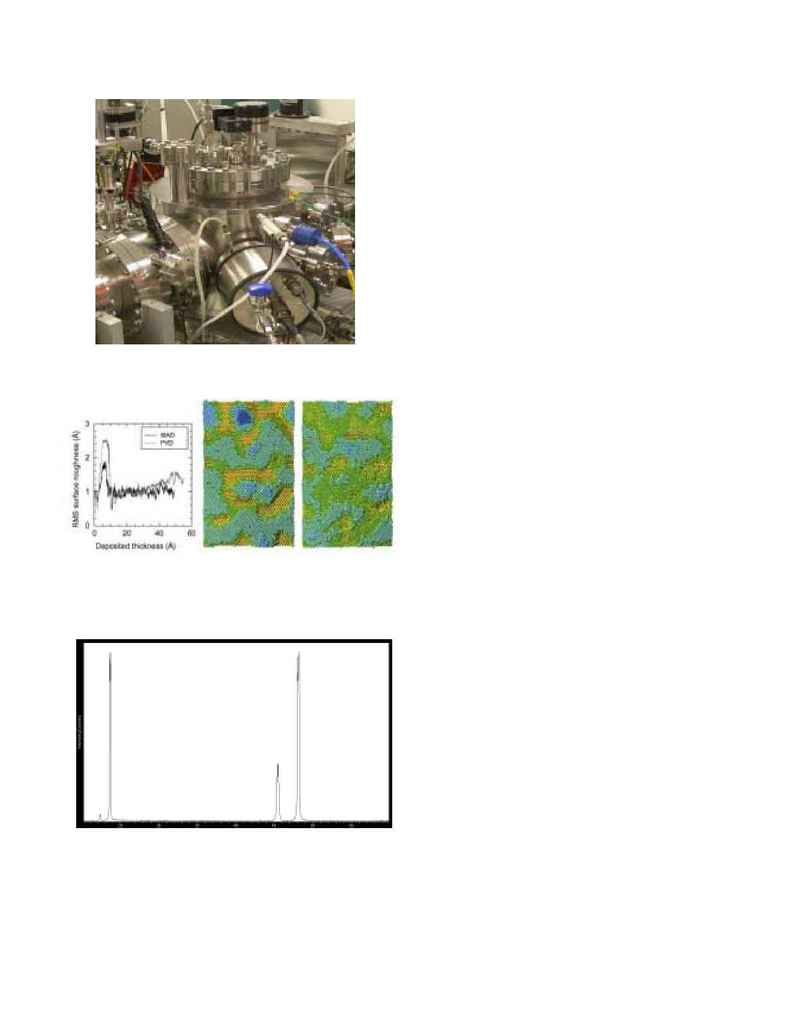 Specifications
Main Chamber
18" electro-polished stainless steel chamber
2 view ports and 5 feedthrough flanges
High speed cryogenic pump
Wafer Exchange Chamber
8" electro-polished chamber
Carrousel system
Ion Beam Sputtering Source
3 cm RF ion beam source and controller
Adjustable distance to target
Accessories
Two ion vacuum gauges and a controller
4" resistive heater for up to 900
Eurothermal temperature controller
Advantages over PLD
Minimal contamination in UHV
Low deposition temperature
High quality metal films
High quality compound films
Smooth surface morphology
Large area uniformity
In-situ multilayer structures
Reactive deposition
Applications
Materials R&D in deposition of a variety of
metal and metal compound films
In-situ deposition of multilayer structures
Metallization for device application
Demonstrated success in High-K dielectrics,
Ferroelectrics, GMR, Optical coating, and
Metal electrodes like Pt, Ge, etc.
For more information,
please contact:
Mr. Carson
Huang,
MTI Corporation
532 Jacuzzi Street, Bldg. 3-H, Richmond, CA 94804,
Tel. 510-525-3070, Fax. 510-525-4728, E-mail
Surface roughness comparison between PVD and IBSD
after 5Ĺ deposition of Mo.
expitaxialy grown on (100)LaAlO
single crystal substrate at 650
(002)
LaAlO
(002)
BSTO
(001)
BSTO
(002)
LaAlO