Suzuki 2002 bandit Page 2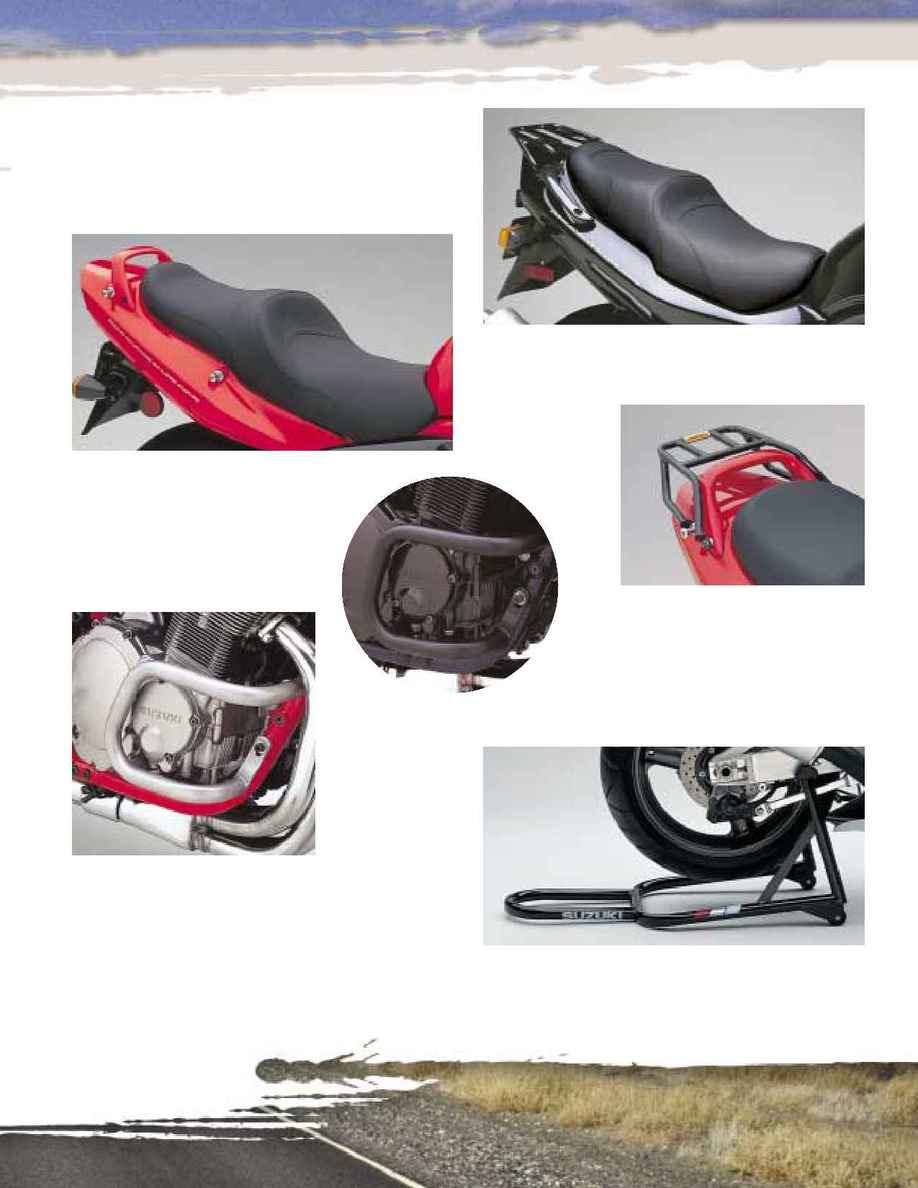 Engine Case Guards ­ GSF1200
Ride in comfort with these Gel Seats. Designed with a
layer of shock-absorbing gel, your backside will thank
you after that grueling ride.
Engine Case Guards ­ GSF600
These powder coated Engine Case Guards look stylish and provide
added protection to the engine cases.
A sturdy stand that quickly elevates the rear of the motorcycle for easy maintenance. Features durable pivot
rollers for easy lifting.
For ordering and availability information, see your Suzuki dealer. For the dealer nearest you, call 1-800-828-RIDE, or visit us at www.suzuki.com.