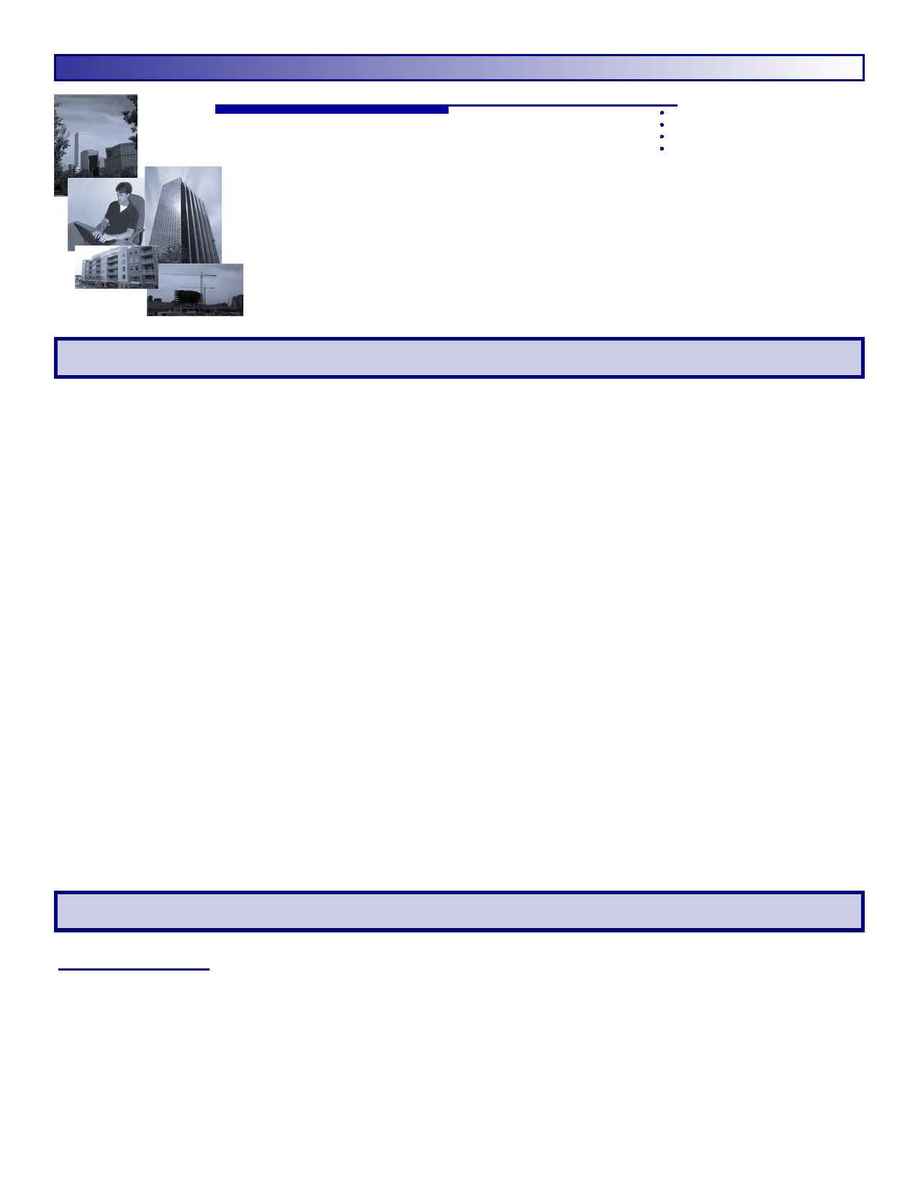 As a reminder, the Real Estate Perspective newsletter includes three components; this introductory section, a brief
analysis of events and trends in a segment of the Denver real estate market and the past month's Real Estate Perspec-
tive database entries.

For our market analysis, each month we highlight a particular geographic area or market segment, focusing on the entire
metro area only on a quarterly basis. This month we focus on the pipeline of apartment development activity and it's
prospects in the future. If you wish to review an earlier month's analysis, just log on to the website and go to "Real Es-
tate Perspective Newsletters".

We also wanted to remind you about our `Market Maker' survey, which is now available in the subscriber area on the
products page. The survey, conducted in cooperation with Delta Associates, brings together the knowledge and insight
of over 70 of Denver's top professionals in the real estate industry.

Also available on the products page is our 2002 Apartment Expense report, a compilation of apartment expense data
from the entire metro area.

To access either of these products, just go to the homepage (www.jres.com) and enter your username and password
into the subscriber login, then select the particular product you would like to view from the product page. Both of these
documents are in PDF format, if you need to download the Adobe Acrobat Reader you can do so by clicking on the `Get
Acrobat Reader' icon.

One final note, if you are ever in need of changing your subscriber information, or if you need any other help, just send
and email to support@jres.com. Please note that our subscriber newsletters are sent automatically, and replying to
them for anything other that unsubscribe requests is not effective

As always, we welcome your comments. Just go to www.jres.com and click on the "Comments" button.

Thanks again for subscribing!
February 2003
The Real Estate Perspective
News and Analysis about the
Denver Metropolitan Real Estate Market
Prepared by Eric Karnes
Copyright © 2000--2003, James Real Estate Services, Inc
The Pipeline Empties

One of the immutable rules of economics is the law of supply and demand. Nowhere are the effects of that law more in
evidence than in the current state of the Denver apartment market. The application is quite clear; during most of the
1990s a vibrant local economy generated demand by encouraging people to move to Denver and rent apartments.
Strong demand reduced the supply of vacant apartments, causing rental rates to rise. Developers and investors, ever
opportunists in the best sense of the word, saw low vacancy rates and increasing rents and rushed to build new apart-
ments.
(Continued on page 2)
Denver Market Analysis--February 2003
Introduction
James Real Estate Services, Inc.