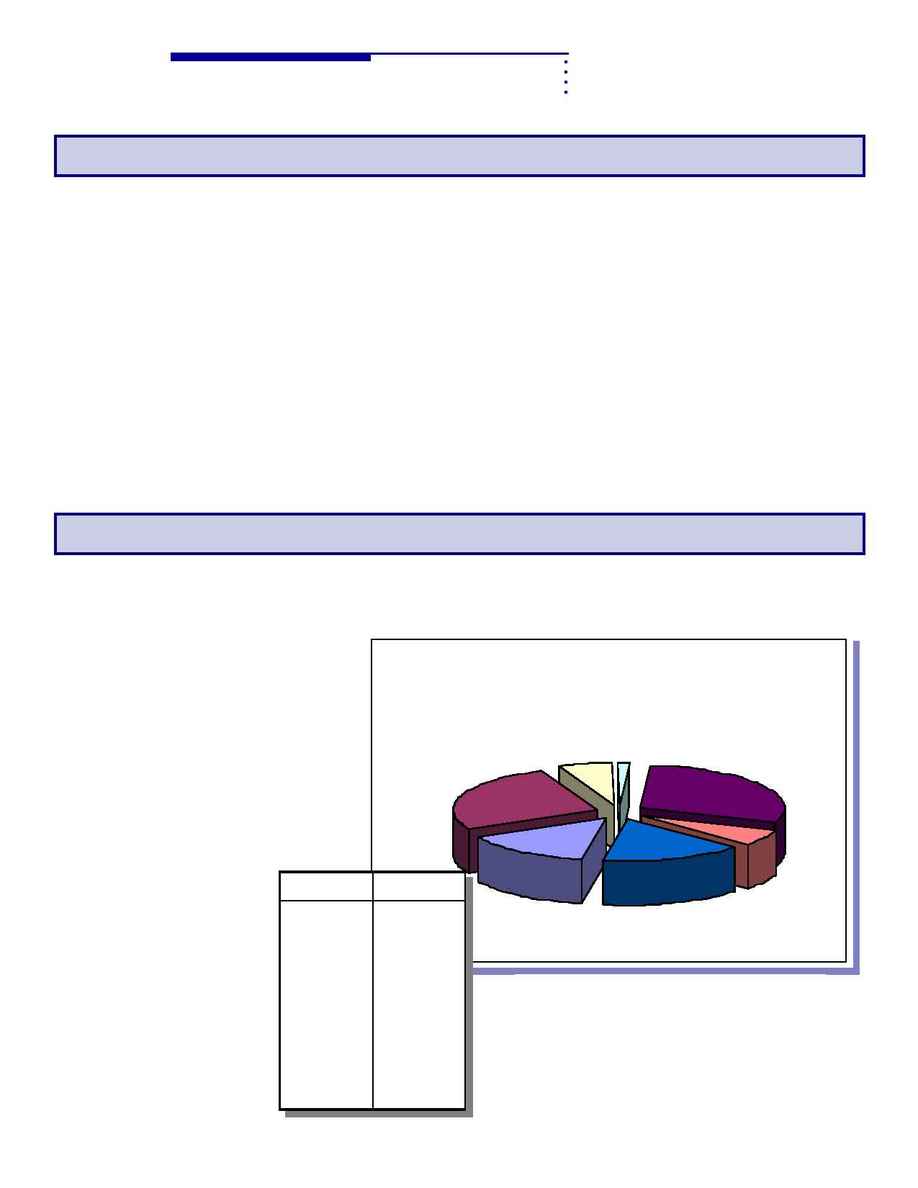 (Continued from page 1)
resulting in 170 new jobs in the Denver Tech Center.
Consolidated Freightways filed for chapter 11 bankruptcy protection, resulting in the lost of 170 jobs in
Commerce City.
Stillwell Financial and Janus Capital Management merged administrative operations, consolidating the
headquarters in Denver but resulting in a net loss of up to 140 jobs.

During the 3
Quarter of 2002 several public sector projects occurred, or were announced, that will have a positive
impact on Denver in the future. The next section of the E-470 tollway opened between East 120
85. By January of 2003 the road will be finished to I-25. The Colorado Department of Transportation announced that
it approved a proposal to build toll lanes on C-470 between South Wadsworth Boulevard and I-25, pending environ -
mental and economic studies.

The current recession represents the worst downturn in Denver's economy in over a decade. On a long-term basis
Denver is well positioned for growth, but the situation will be rocky at least into 2003. The apartment market will not
recover until the amount of new units entering the market subsides and demand returns.
The metropolitan Denver apartment market contained a total of 151,029 existing units in buildings or communities of
at least 50 units as of September 30, 2002. The United States Census Bureau defines metropolitan Denver as Ad-
ams, Arapahoe, Boulder, Broomfield, Den-
ver, Douglas and Jefferson counties. The
following chart and table show the distri-
bution of apartment units by county:

This inventory excludes public housing,
on-campus student housing and housing
limited solely to senior residents. Changes
in the total number of units occur due to
the addition of new apartments and the
removal of units from the rental inventory
due to condominium conversions or dem-
olitions.

In addition to the existing
inventory, there were 43
apartment projects with
9,678 units under construc-
tion in metro Denver on
September 30, 2002, down
from 12,559 units underway
at the end of the 1
of 2002. Another 44 pro-
jects containing 9,508 units
have been proposed and
may start construction dur-
ing the next twelve months.
(Continued on page 3)
The Metro Denver Apartment Market
The Metro Denver Economy
(continued)
Number of Units by County
Denver
30%
Jefferson
16%
Adams
15%
Arapahoe
26%
Douglas
6%
Broomfield
1%
Boulder
6%
County
Units
Adams
Arapahoe
Boulder
Broomfield
Denver
Douglas
Jefferson
Total
The Apartment Perspective
James Real Estate Services, Inc.