Suzuki jobs Page 1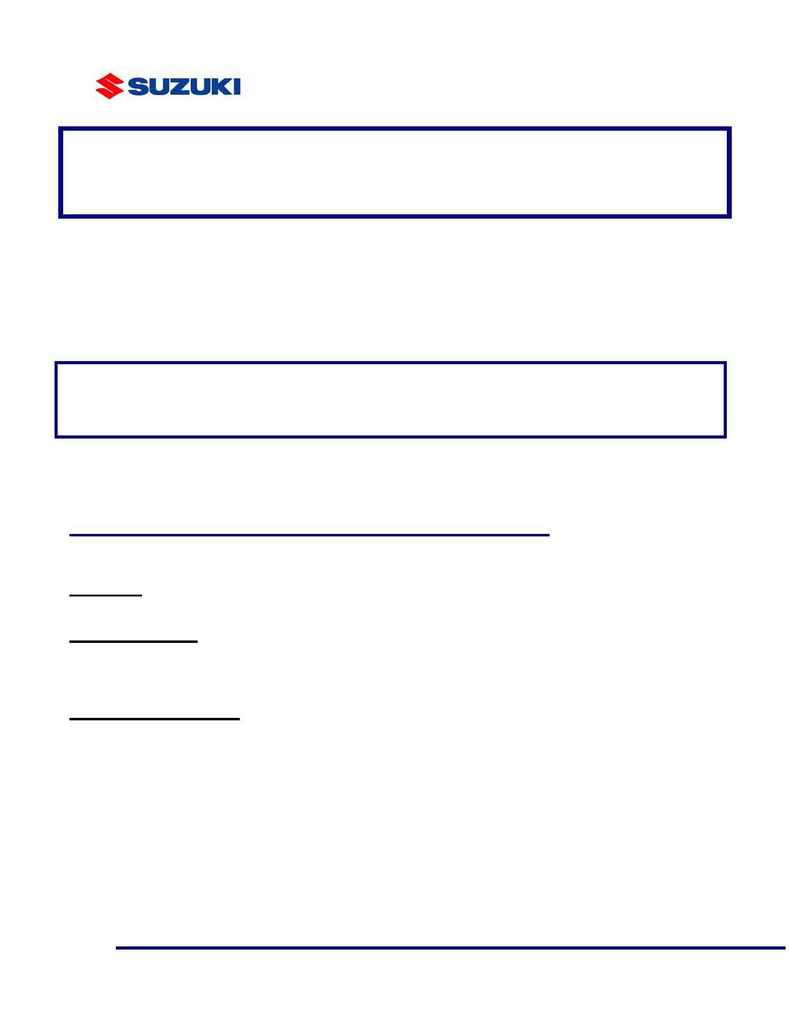 An Equal Opportunity Employer
J. O. B.
Job Opportunities Bulletin
Updated 7/11/03
We Encourage Applications from Qualified
Individuals with Disabilities
Off Road/Competition Product Manager - Req. # 2004
Motorcycle Sales Department

Comp Grade
09-E
Position Summary: Under the direction of the Vice President, Motorcycle/Marine Division, the
incumbent is responsible for being a liaison between Suzuki and Motocross publications and
Motocross activities. Additionally, the incumbent will provide recommendations on product and
also add input on programs to increase retail sales activities.
Minimum Qualifications: Five to ten years outside sales experience, with emphasis on retail sales in
Off Road/Competition or related industry. Motorcycle dealership experience a plus. Some travel is
required. A four year college degree is preferred in Communications Business
Management/Administration or equivalent of ten or more years experience in Off
Road/Competition wholesale/retail industry including sales management, retail sales management,
and F & I training. Media training is a plus. Strong organizational and communications skills are
required. Good presentation skills. Must know PC operation; familiarity with Windows software
including but not limited to Microsoft Word, Excel and Access. Basic understanding of graphics

Open 07/11/03
AMERICAN SUZUKI MOTOR CORPORATION
· 3251 E. Imperial Hwy, Brea, California 92821· (714) 996-7040