Eddie Bauer csrreport 2001 Page 8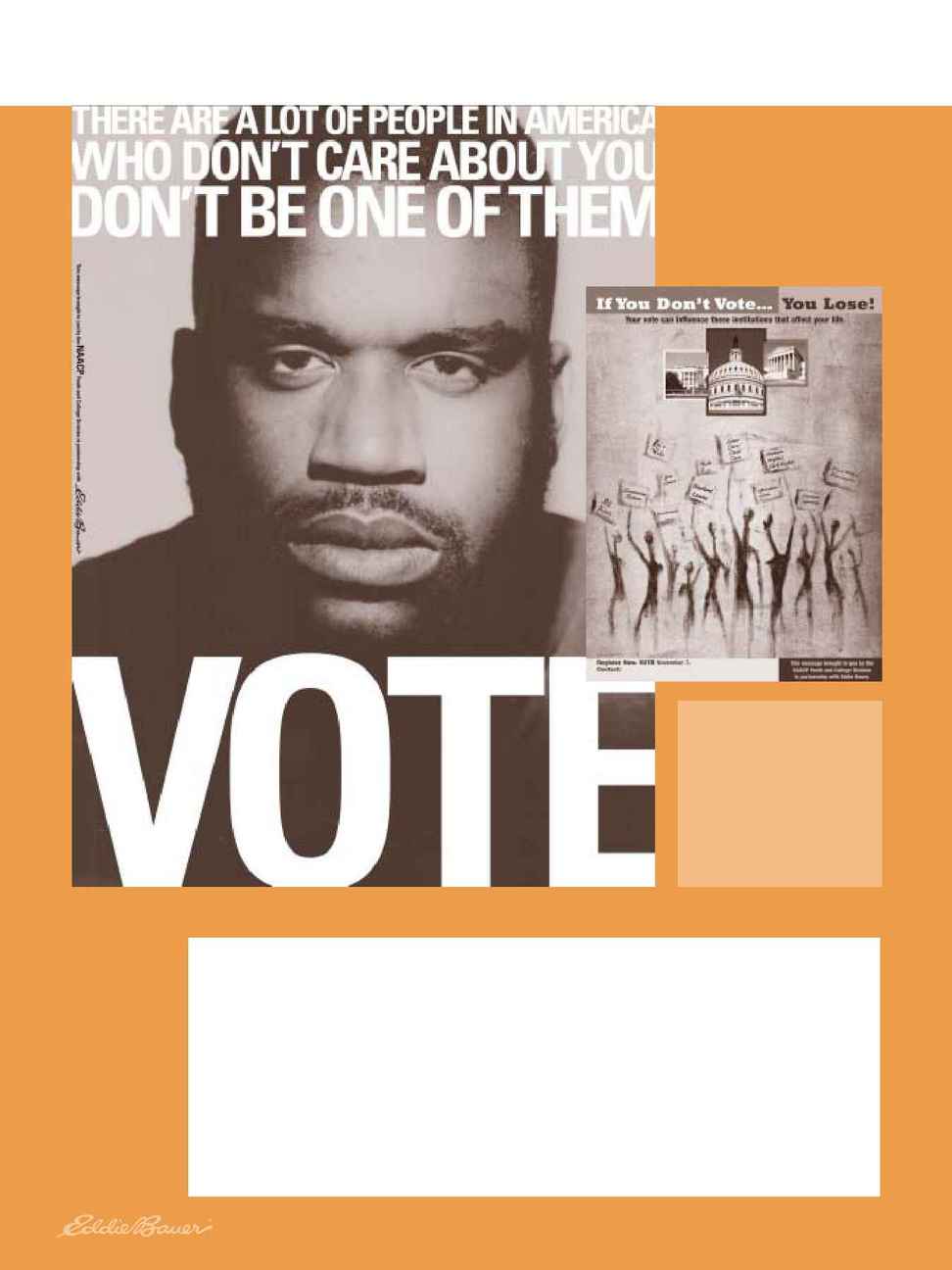 enetic mapping now shows what many of us have always known: inside, people are not
really different. We're merely varied on the outside. And that variety is becoming more
and more accepted, on census forms as well as in the collective consciousness of the nation. Yet,
there is still work to do, to overcome the vestiges of historical intolerance, discrimination, and
Fortunately, many organizations are making great strides in promoting diversity and an end
to racial, cultural, gender, and other harmful prejudices. Eddie Bauer has joined hands with a
select number of these groups who share our values of equal opportunity and inclusion for all
people. We also continued our ad campaign in targeted media to advance our values of diver-
sity and equal opportunity.
In partnership with the
NAACP, Eddie Bauer created
two posters for a youth voter
education drive. The second
poster featured Lakers
basketball star Shaquille
O'Neal encouraging young
people to register and vote.
D I V E R S I T Y
Photograph by Michael Faye