Eddie Bauer csrreport 2001 Page 14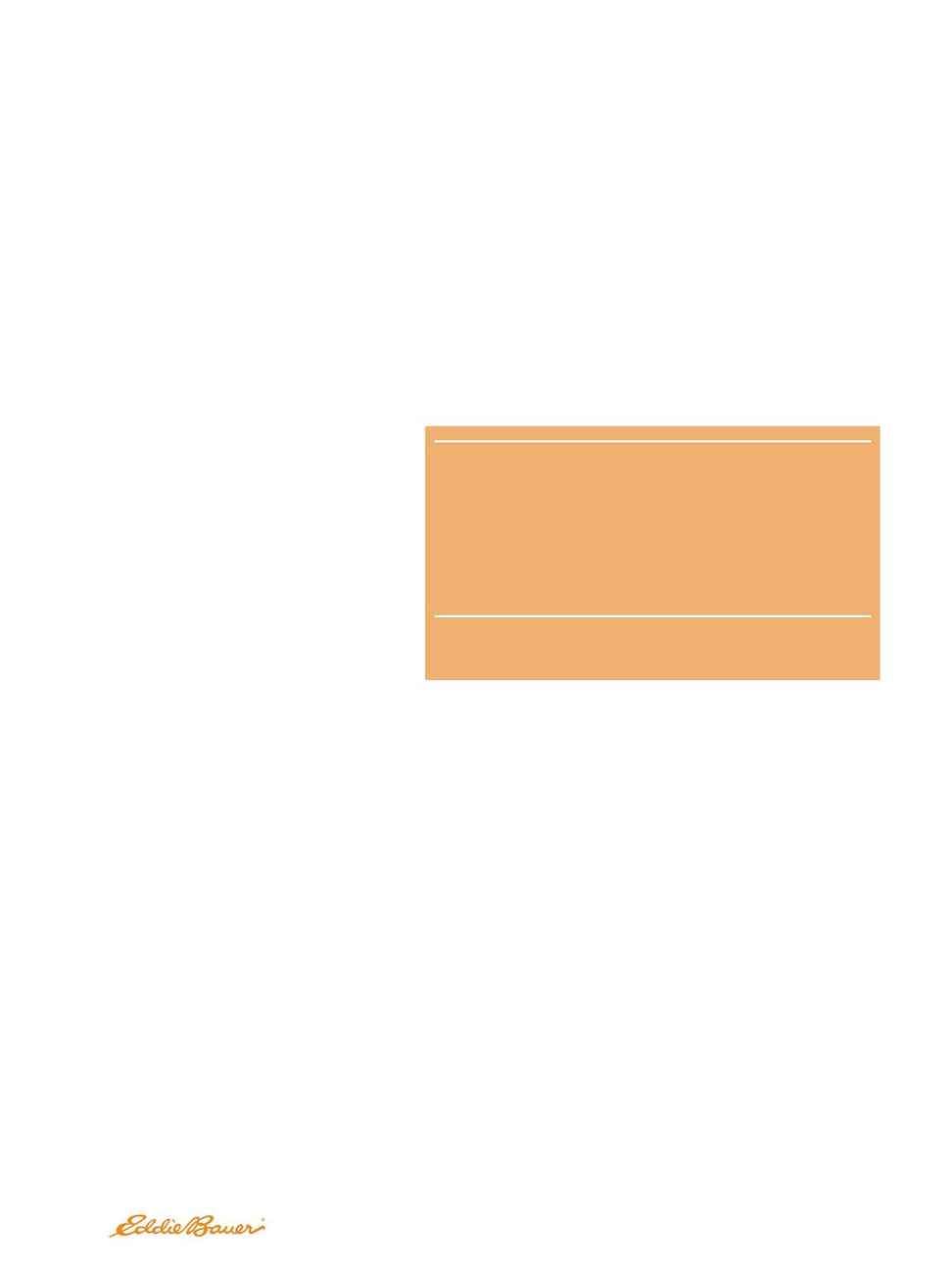 AAMI Broadcast Training School
Alpha Omicron Boulé Scholarship Fund
American Indian College Fund
Amnesty International USA
Appalachian Trail Conference
Artists and Entertainers for Kids ­ Shaqtacular
Big Brothers Big Sisters of King County
Boys and Girls Clubs of King County
Business for Social Responsibility
Center for Teaching Peace
City of Redmond (WA) It's About Time for
Clark Atlanta University School of Business
Concilio for the Spanish Speaking
Congressional Black Caucus Foundation
Corporate Council for the Arts
Eastside Literacy Council
Executive Development Institute
Fashion Group International
Gay and Lesbian Alliance Against Defamation (GLAAD)
Gay Men's Health Crisis ­ AIDS Walk NY
Greater Washington (DC) Urban League
Habitat for Humanity of East King County
Hispanic Scholarship Fund
Howard University School of Business
International District Village Square
International Drop-In Center
Japanese American Citizens League
Junior Achievement of Greater Puget Sound
Leadership Conference on Civil Rights
Lenny Wilkens Celebrity Golf Tournament
Lifelong AIDS Alliance (Formerly NW AIDS Foundation)
Medina Children's Services ­ Project Mister
Mercer Island Boys and Girls Club
Museum of History and Industry
NAACP Seattle Academic, Cultural, Technical and
National Council of La Raza
National Council of Negro Women
National Multiple Sclerosis Society
National Newspaper Publishers Association
Nature Conservancy of Washington
Northwest Asian Weekly Foundation
Northwest Coalition for Human Dignity
Operational Emergency Center
Organic Trade Association
Professional Latino Association Northwest
Puget SoundKeeper Alliance
Seattle Children's Museum
Southern Christian Leadership Conference
Susan G. Komen Foundation Race for the Cure
Thurgood Marshall Scholarship Fund
United Jewish Communities
United Negro College Fund
United Way of King County
United Way of Snohomish County
University of Washington Business School
Urban League of Metropolitan Seattle
Washington Family Council
A partial listing of Eddie Bauer
Community Partners 2000-2001
"
I have been delighted to represent Eddie Bauer on the Big
Brothers and Big Sisters Board of Directors for the last five
years. As a former Big Sister, I can attest to the benefits of
the relationship for both the Big and the Little. I am proud
to serve the agency, and have been very pleased to have
Eddie Bauer's support for my work in the community.
"
Janice Sears, Vice President, Merchandise Planning
Member, Board of Directors for Big Brothers and Big Sisters of