Eddie Bauer csrreport 2001 Page 10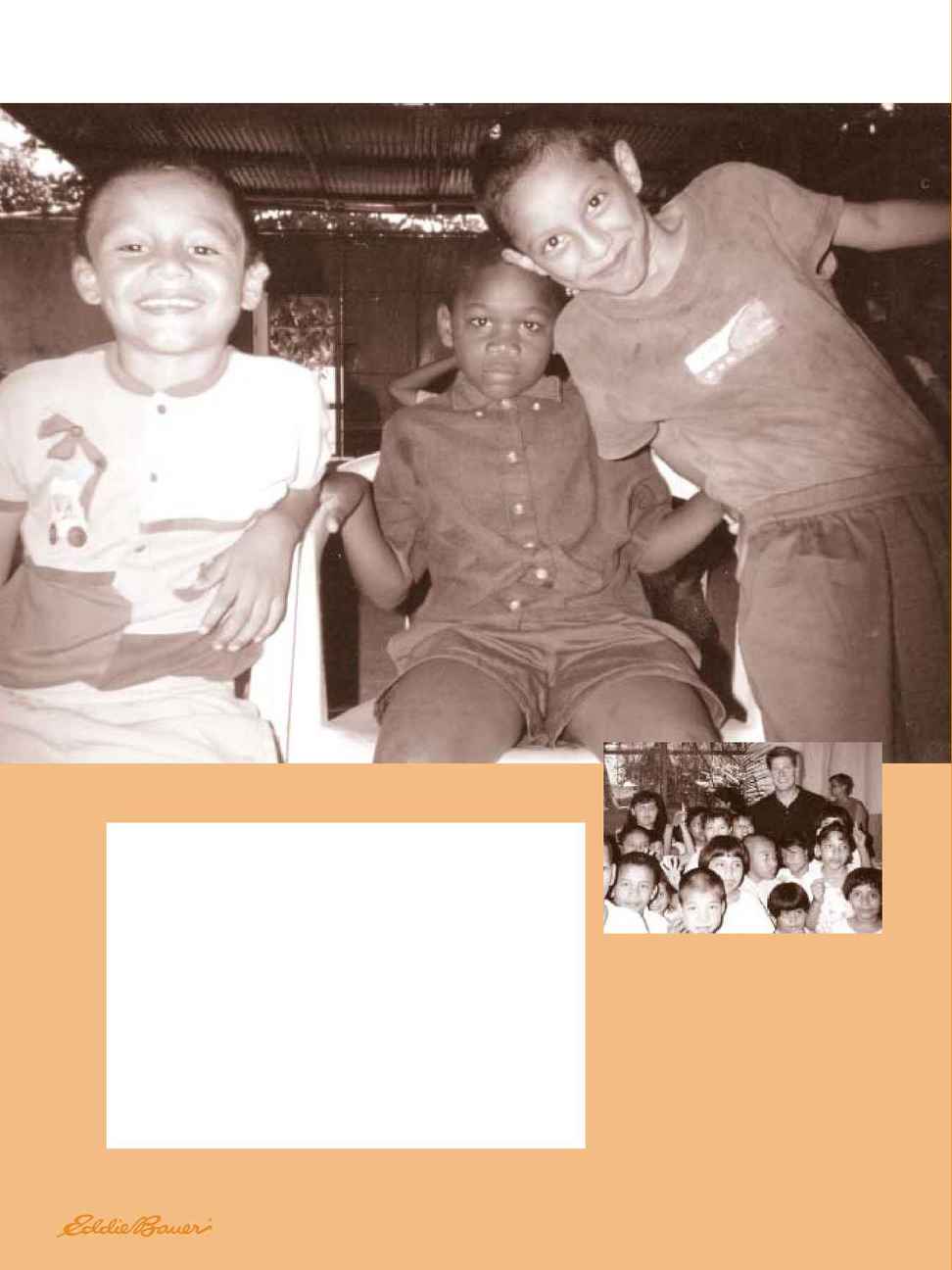 ddie Bauer is a global company, manufacturing in 50
countries. While we are respectful of cultural differences,
we also demand respect of workplace human rights.
Beginning in 1995 with the development of our Standards for
Business Partnerships, Eddie Bauer's Global Labor Practice
Program involves corporate and supplier education, evaluation
and corrective action of factories for compliance, and work with
Business for Social Responsibility to identify and promote best
practices. Our standards include prohibitions against forced
labor, child labor, harassment and abuse. They also address
nondiscrimination, health and safety, freedom of association
and collective bargaining, wages and benefits, hours of work, and
overtime compensation.
Children at the Hogar del Niño, Santa Maria
de Guadalupe orphanage in Guatemala
enjoy festivities. Veit Geise of Eddie Bauer
International's Miami office is pictured
with the children
H U M A N R I G H T S