Hollywood Fashion Tape HFT Page 1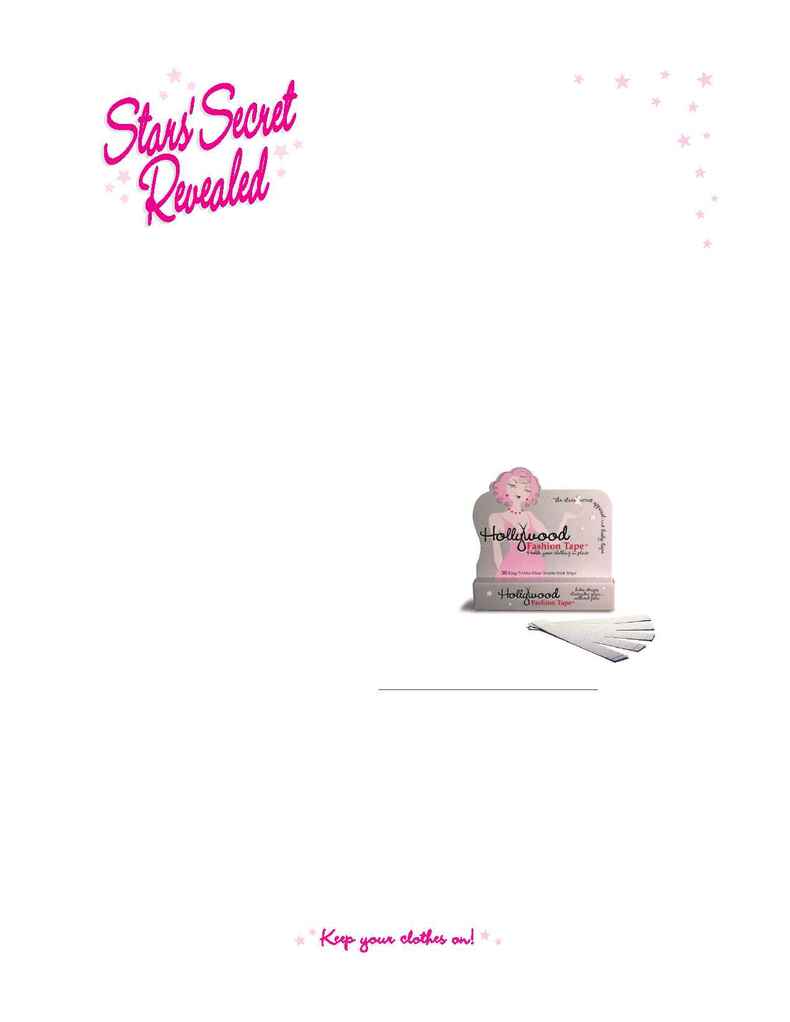 Hollywood Fashion Tape Flyer
Your loyal and favorite customer ______________________, is tired of sending away
for her favorite new product
. It would be so much easier if
she could just pop into your lovely store to buy it!
? It's easy-to-use, clear double-stick tape
women use to hold their clothing in place! A long-time trade secret of film and TV,
is now available to regular gals to help them:
Secure revealing necklines
Hold up strapless tops/dresses
Keep scarves and other accessories in place
Not convinced? Please visit our website,
www.hollywoodfashiontape.com
give us a call on our toll-free number, 866-222-4529. We'll send you out samples and
other cool stuff faster than you can say "Keep your clothes on!"
After all, why shouldn't you help share the secret and reap the rewards!
Marni and Jane
Hollywood Fashion Tape Gals