Kolmetz.com Innovations in Paraxylene Technology Page 8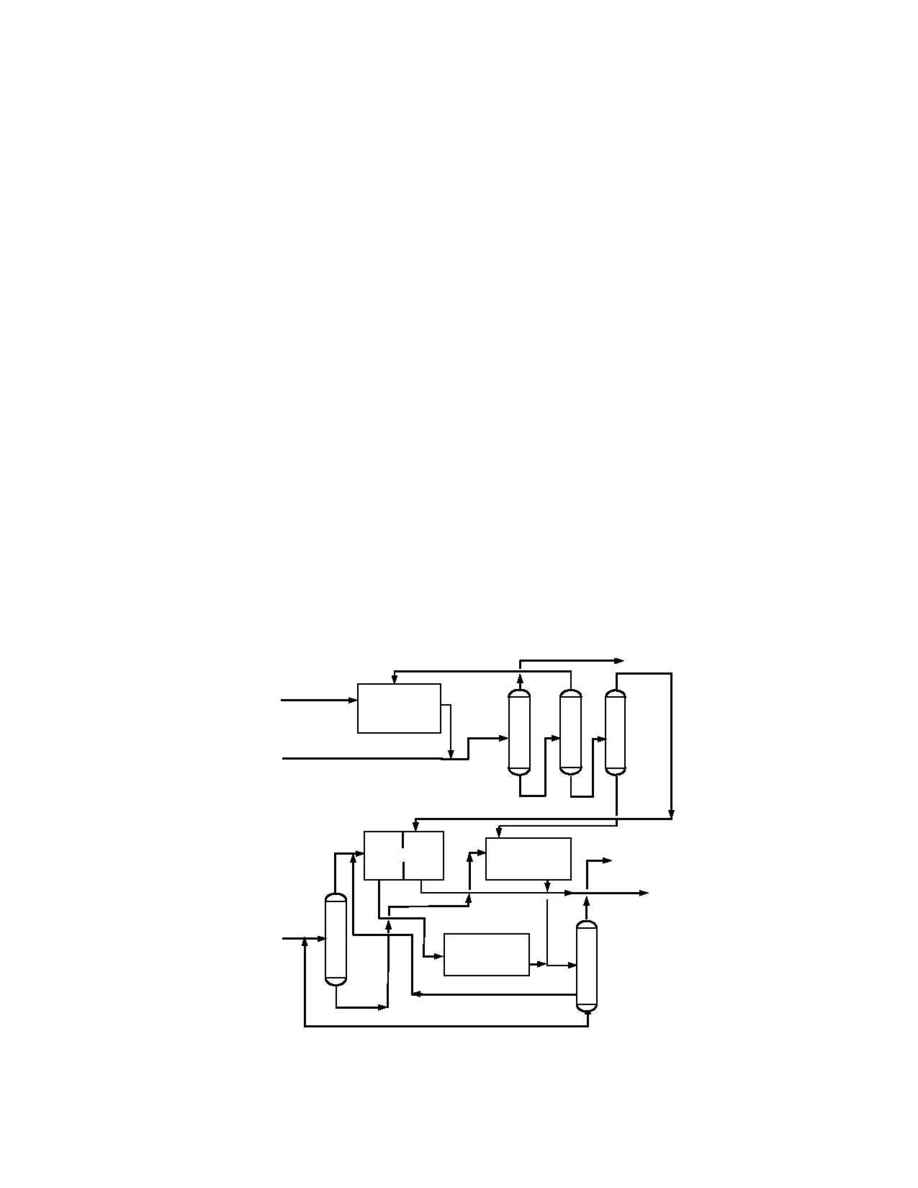 process technology is a novel means to recover aromatics from the FCC, along
with desulfurization to the most stringent sulfur levels for Clean Fuels requirements.
By using the latest innovations in paraxylene process technology and the supplemental feed
source, it is possible to achieve more than a three-fold increase in paraxylene production
capacity from what was achievable from the same raw materials with the earlier processes.
There are many other improvements and innovations that are possible by taking a broad look
at the chain from naphtha (reformed or cracked) ? BTX ? PX ? DMT/PTA ? polyester.
If one only looks at the closed box of paraxylene production processes bounded by rigid
requirements, he will miss the essence of what can truly lower the overall production costs.
The global optimization for the polyester industry is the subject of another report.
INTEGRATED AROMATICS COMPLEX WITH MODERN TECHNOLOGY
The optimized aromatics complex will depend on numerous factors, but should include these
components:
Most efficient paraxylene recovery and isomerization system
Highest value for toluene
Utilization of all available components for Paraxylene
These are shown graphically in the process configuration to follow.
Figure 3. Modern Paraxylene Complex
Some of the notable features of this complex are:
CrystPX
GT-TolAlk
Benzene
C
9
+
Paraxylene
C
9
+
GT-TransAlk
Methanol
Extracted
Benzene &
Toluene
Mixed
Xylenes
1st
Stage
2nd
Stage
BT Fraction
Paraxylene-enriched feed
GT-IsomPX