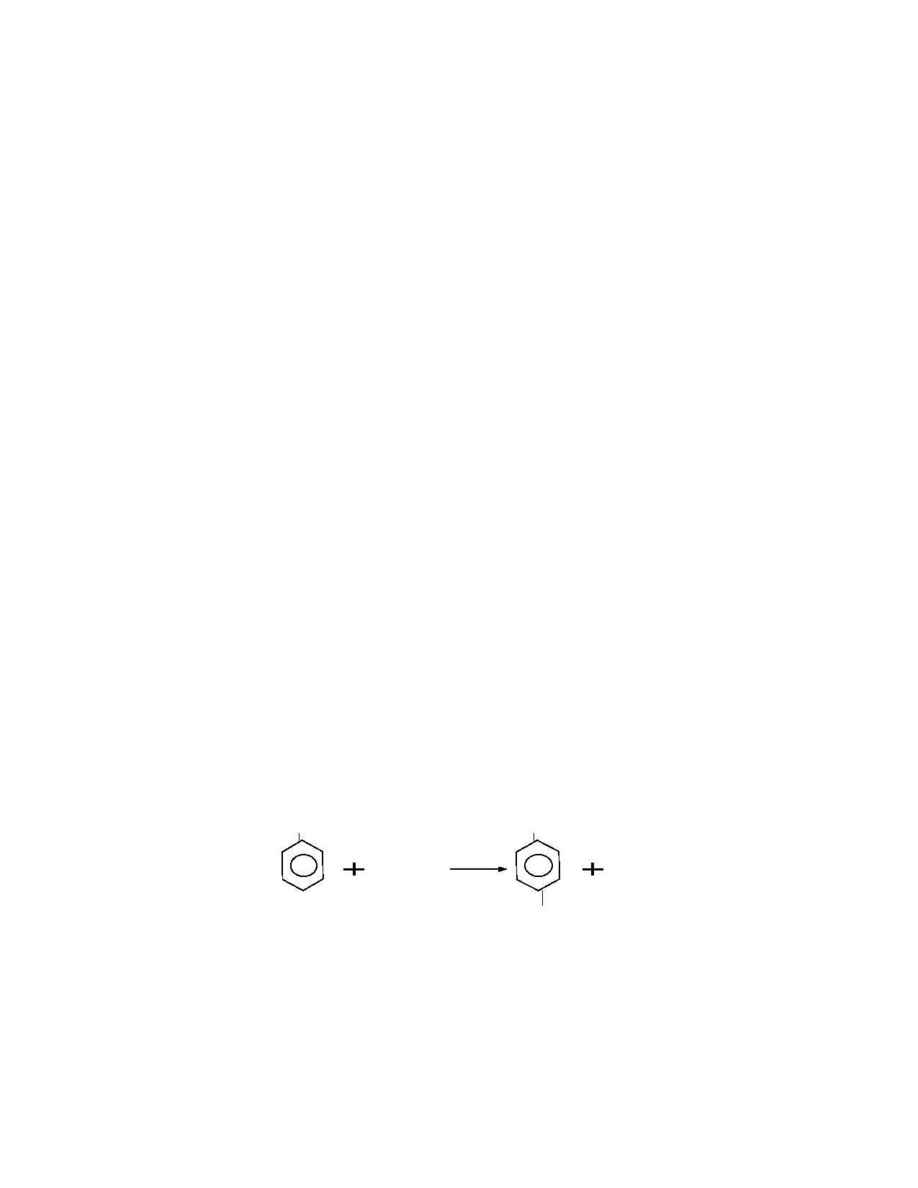 For systems that process a concentrated PX feedstock, the crystallization process scheme is
even simpler, and the production costs further reduced compared to the adsorption-based unit.
More highly concentrated feedstock eliminates the requirement for multiple refrigeration
stages, reducing raw material, utility, and investment costs.
Future of STDP
There is a trend in the aromatics industry to have a relative surplus of benzene production
compared to the other aromatics. This is because of the increased supply as by-product from
paraxylene production, and the increased extraction from motor fuels to meet clean fuels
regulations. At times, the benzene price has dropped below the toluene price, making
incremental benzene production uneconomical.
The selective toluene disproportionation technology has been useful as a means to
debottleneck certain paraxylene production plants. However, this process generates a large
volume of by-product benzene, even more than the desired paraxylene product. Unless there
is a captive use of benzene or very large local demand, the STDP technology will be less
useful in the future.
NEW INNOVATIONS
Beside the optimizations available to the aromatics producer by use of modern crystallization
technology, the next line of improvements can be made by gaining the maximum value from
each of the remaining aromatic molecules. In general, the most economic advantage can be
realized by upgrading toluene into PX.
Existing toluene conversion processes either dealkylate or rearrange the methyl groups on the
aromatic ring to convert the toluene into benzene, or a mixture of benzene plus xylenes.
Rather than lose the alkyl groups (which are downgraded to fuel gas value), it is preferable to
add to the molecule by alkylation with methanol. The GT-TolAlk
reacts toluene with low-cost methanol across a selective zeolite catalyst to produce PX-rich
xylenes plus water.
These xylenes are easily purified to chemical-grade paraxylene in a simple crystallization
unit. Note that there is virtually no benzene by-product from this reaction, so that the PX
yield from the toluene is very high.